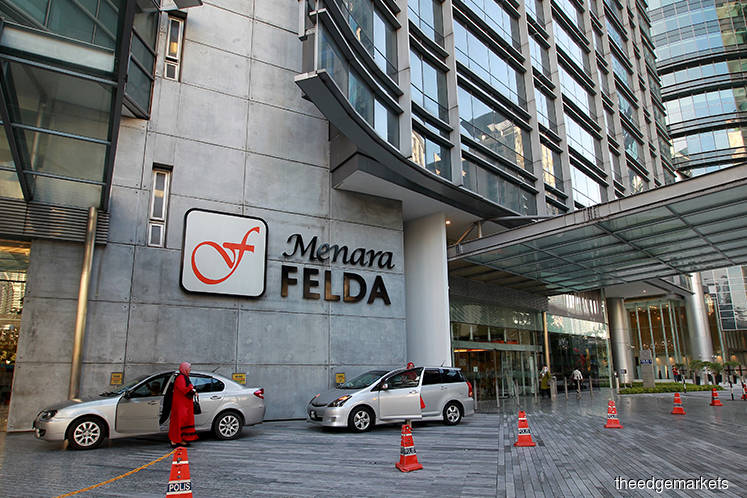 KUALA LUMPUR (April 10): The Federal Land Development Authority (Felda), together with Koperasi Permodalan FELDA (KPF), has introduced a pioneer cash payment scheme in its Jengka region to improve its debt recollection and to encourage settlers to send their harvest to FGV Holdings Bhd's factories.
In his speech during the tabling of the Felda White paper today, Economic Affairs Minister Datuk Seri Mohamed Azmin Ali said the cash payment scheme will also be introduced to other areas throughout the country.
"Felda faces difficulty in collecting the settler debt due to weak management process of settlers, delays in updating record process of settlers and accounts which are not finalised," said Mohamed Azmin.
The government is also taking a serious view on the action of more than 20,000 settlers hijacking the estates and sending the harvest to private middlemen and factories to prevent the payments from going towards repaying debts owed to Felda, said Mohamed Azmin.
"The government will not hesitate to take action against the private middlemen and factories buying from the settlers who seized the garden," he added.
At the same time, he noted that the government acknowledges the complaints from settlers on poor estate management by Felda Technoplant Sdn Bhd (FTP) which led subpar yields.
"Felda also acknowledges the laments of the settlers on issues related to their debt statements," he added.
Thus, he said Felda is prepared to look at ways to improve including via operational review.
He added that Felda is also in the process of merging FTP with the Agriculture Department (Jabatan Perladangan) and replanting affairs department (Jabatan Hal Ehwal Tanam Semula) for the purpose of increasing efficacy management, cost reduction, optimisation productivity and maximum yield of the settlers' estate.
Related:
RM1.4b of RM10.5b from FGV's listing spent on 'shady transactions', says Azmin Ali
Felda's 2019 debt repayment seen at RM2.5b if loans failed to be restructured
Forensic audit highlights questionable Felda deals, says Azmin Ali
Felda introduces new model for managing settlers' land
Felda to introduce cash payment scheme to settlers
Azmin Ali: More police reports to be lodged on Felda
How Felda will use the RM6.23b govt aid
Felda liabilities surges 11 times in 2017
Govt to allocate financial assistance to address Felda's cash flow issues
Felda-FGV land lease agreement generates 50% less income than expected
Eagle High put option's 6% return lower than Felda investment policy allows
There has been 'massive fraud' at Felda, says Jomo