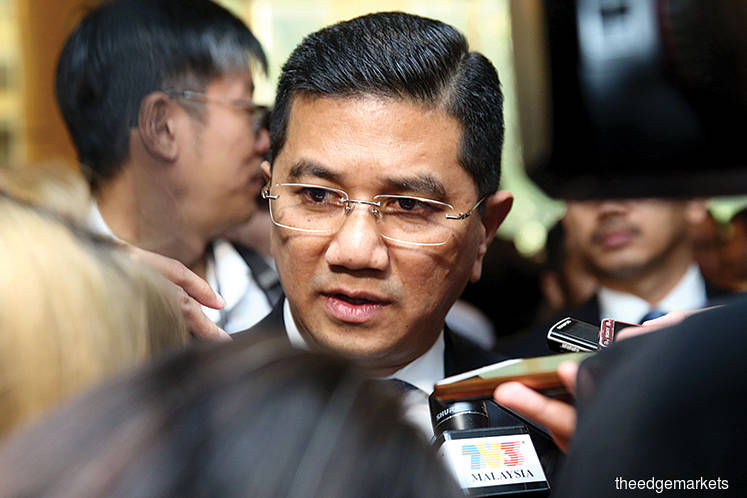 KUALA LUMPUR (April 10): More police reports will be lodged amid the mismanagement at Federal Land Development Authority (Felda), following the tabling of the agency's White Paper today, according to Economic Affairs Minister Datuk Seri Mohamed Azmin Ali.
He said there will certainly be more police reports lodged against those involved in the mismanagement and abuse of power at Felda, adding that the culprits must be brought to justice to ensure Felda operates better in the future.
"We are going through the forensic report and many names have cropped up in this investigation. We will make police reports so further investigation can be done and action can be taken.
"These are criminal acts, not just negligence. A criminal act that involves billions of ringgit of the people's money," he said.
Meanwhile, he said Felda will be focusing on improving its financial position, supported by the RM6.23 billion government guarantee in the form of loans and grants, which will be used for several initiatives, including the provision of housing for the second generation of Felda settlers, reducing the debt burden of the settlers as well as improving the productivity of the settlements.
With the government guarantee, Mohamed Azmin said Felda will be able to discuss with its lenders to reschedule its payments to the financial institutions involved.
Besides that, Felda has identified several non-strategic assets which could potentially be disposed of, although Mohamed Azmin declined to reveal the assets that may be sold off.
However, he said these assets will be disposed of via an open bidding process to ensure Felda gets the best value for the assets.
"With the new management and leadership at Felda and the measures to be taken, we hope to restore the confidence of the settlers and improve Felda's financial position within five years," said Mohamed Azmin.