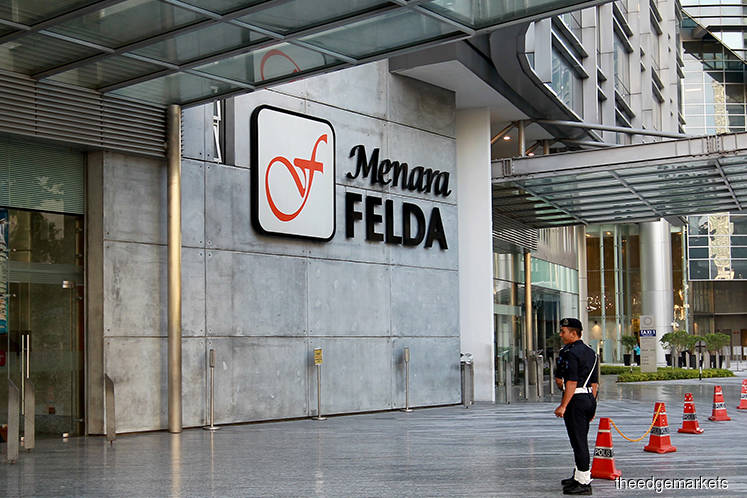 KUALA LUMPUR (April 10): To address the Federal Land Authority's (Felda) cash flow issues, the federal government has decided to provide immediate financial assistance to ensure the sustainability of the operations and development of sustainable lands.
In the Felda white paper presented in Parliament today, it was revealed that Felda needed to address the shortage of cash flows to ensure it can continue its operations.
"The shortage of cash flows causes Felda to not be able to cover operating expenses, replanting costs, borrowing costs and outstanding payments to creditors," it said.
To address this problem, Felda has identified several initiatives to implement, which are debt restructuring, non-strategic asset disposal, and sale of stocks.
On debt restructuring, the report said Felda will restructure its principal payment by postponing repayments of loans amounting to RM1.98 billion in 2019 and the loan balance of RM9.3 billion scheduled for repayment starting from 2020 until 2028.
Besides that, Felda will restructure the loans granted to settlers to ease their debt burden.
"The government will allocate funds to erase the interest on settlers' debts which will benefit settlers nationwide. This step is the government's effort to help the settlers that are burdened with high debt as most of them are long-term debts," it said.
To improve the efficiency of debt collection under the palm oil and rubber replanting scheme, Felda will improve the Muafakat Scheme to ensure the settlers submit their farm produce to Felda and thereby reduce settler's debts to Felda.
Felda is also introducing a new format for the settler loan statement to enhance transparency and further strengthen the governance of settlers' loan management.
"For a start, a total of 3,000 settlers in the Segamat region have received settler loan statements in this new format before being implemented in other Feldas," it said.
Felda will also dispose of non-core investments and non-strategic businesses in stages to minimise losses and their impact on Felda's financial position.
It noted that companies that do not have active business operations will be wound up to stop financial leakages.
To monitor the progress of these plans, a special committee will be formed to look into the restructuring and rationalisation of Felda companies and investments as well as the disposal and termination of inactive company assets.
"The objective of establishing this committee is to optimise the returns of invested companies, assets and investments and further strengthen Felda's financial position," it explained.
Related:
Felda's 2019 debt repayment seen at RM2.5b if loans failed to be restructured
Felda introduces new model for managing settlers' land
Forensic audit highlights questionable Felda deals, says Azmin Ali
Felda to introduce cash payment scheme to settlers
Azmin Ali: More police reports to be lodged on Felda
How Felda will use the RM6.23b govt aid
Govt to allocate financial assistance to address Felda's cash flow issues
Felda-FGV land lease agreement generates 50% less income than expected
Eagle High put option's 6% return lower than Felda investment policy allows
There has been 'massive fraud' at Felda, says Jomo