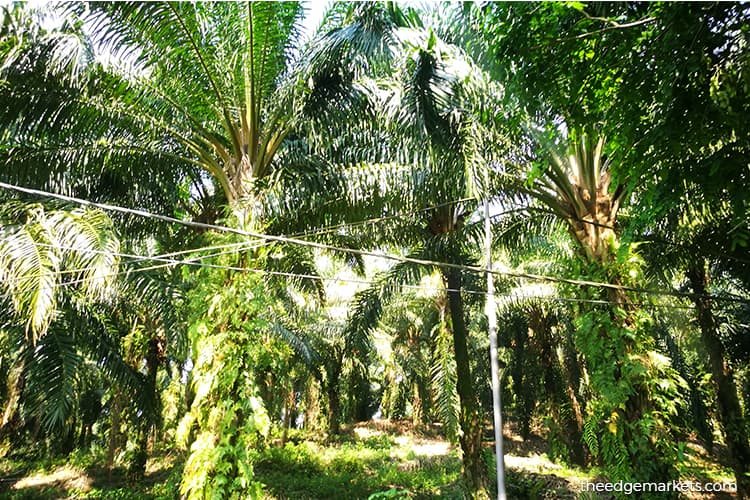 KUALA LUMPUR (April 10): Felda was profitable between 2007 and 2011, with income averaging RM3.1 billion per year and peaking at RM5.9 billion in 2010, according to Economic Affairs Minister Datuk Seri Mohamed Azmin Ali.
In his speech during the tabling of the Felda White paper today, Mohamed Azmin, however, said it generated less than RM1 billion per year between 2014 and 2017, as its land lease agreement (LLA) with FGV Holdings Bhd failed to generate the RM800 million per year which it projected.
Under the LLA, Felda should receive a payment of RM248 million per year and profit share of 15% for Felda's lease of its commercial land for a 99-year period.
"However, Felda only received an average of RM400 million a year from FGV, as opposed to RM800 million required per year in the minimum to manage the plantation and to ensure the livelihood of the settlers," he said.
To put in perspective, Felda could generate net profit of RM1.1 billion in 2008 when crude palm oil (CPO) prices averaged RM2,850/MT, but swung to losses of RM4.9 billion in 2017 when CPO prices averaged 2.11% lower at RM2,790/MT.
Related:
Felda's 2019 debt repayment seen at RM2.5b if loans failed to be restructured
Felda introduces new model for managing settlers' land
Forensic audit highlights questionable Felda deals, says Azmin Ali
Felda to introduce cash payment scheme to settlers
Azmin Ali: More police reports to be lodged on Felda
How Felda will use the RM6.23b govt aid
Govt to allocate financial assistance to address Felda's cash flow issues
Felda-FGV land lease agreement generates 50% less income than expected
Eagle High put option's 6% return lower than Felda investment policy allows
There has been 'massive fraud' at Felda, says Jomo