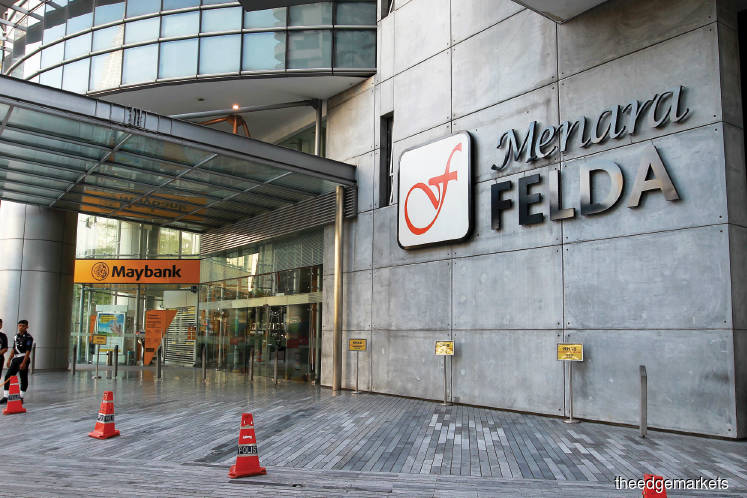 KUALA LUMPUR (April 10): The Federal Land Development Authority's (Felda) debt repayment is seen to be at RM2.5 billion in 2019 if loans failed to be restructured, said Economic Affairs Minister Datuk Seri Mohamed Azmin Ali.
"In 2018, Felda had to pay RM1.4 billion in debt payment and interest rates to financial institutions," said Mohamed Azmin, while tabling the Felda White paper that was released today.
He highlighted that Felda needs a new and sustainable financial system.
"Felda's current financial position needs to be restructured immediately through loans restructuring with financial institutions and asset rationalisation," he added.
Additionally, Mohamed Azmin said the government has agreed to give a Government Guarantee to enable Felda to restructure its loans with financial institutions to support Felda's business.
"Felda is now in the process of identifying assets not strategic potentially to be liquidated for generating cash flow at the best value," he added.
Related:
RM1.4b of RM10.5b from FGV's listing spent on 'shady transactions', says Azmin Ali
Felda introduces new model for managing settlers' land
Forensic audit highlights questionable Felda deals, says Azmin Ali
Felda to introduce cash payment scheme to settlers
Azmin Ali: More police reports to be lodged on Felda
How Felda will use the RM6.23b govt aid
Felda liabilities surges 11 times in 2017
Govt to allocate financial assistance to address Felda's cash flow issues
Felda-FGV land lease agreement generates 50% less income than expected
Eagle High put option's 6% return lower than Felda investment policy allows
There has been 'massive fraud' at Felda, says Jomo