Lifestyle from options
Berjaya Corp Bhd founder and non-executive chairman Tan Sri Vincent Tan Chee Yioun will be part of an executive committee (exco) which will oversee Bosnia and Herzegovina-based football club FK Sarajevo, after the club announced...

IPOH (Oct 25): The National Film Development Corporation Malaysia (FINAS) will collaborate with Wisma Putra to screen films with elements of community and nationhood abroad, which is expected to happen next year. Its chairman...

KUALA LUMPUR (Oct 25): Takaful Ikhlas General Bhd (Takaful Ikhlas) has launched its "Nak Emas?" campaign to encourage the people to purchase Shariah-compliant protection plans. President and chief executive officer Eddy Azly...

PUTRAJAYA (Oct 25): Job vacancies advertised online by various companies in the country rose for the fourth consecutive quarters to 90,502 in the second quarter of 2021, from 90, 218 posted in the previous quarter and 19,169 in...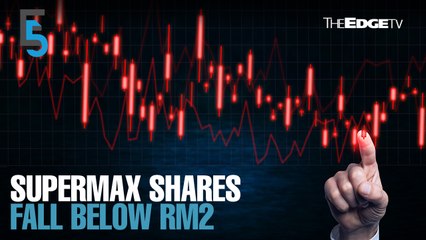 25 Oct 2021 | 08:06pm
EVENING 5: Supermax warns of hit to financials
In today's edition of Evening 5 — Supermax warns of a potential material financial impact from the US import ban while its shares slump below RM2. Meanwhile, some 100...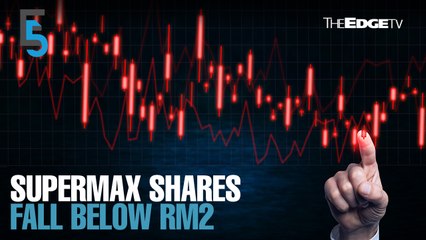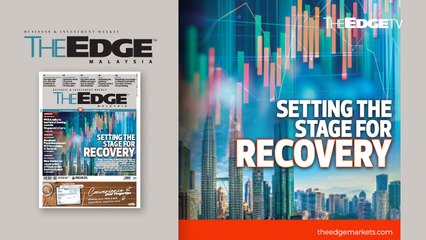 25 Oct 2021 | 03:01pm
EDGE WEEKLY: Setting the stage for recovery
In The Edge Malaysia this week — Budget 2022 is key to Malaysia lifting itself out of the economic crisis caused by Covid-19. With both industry and the public...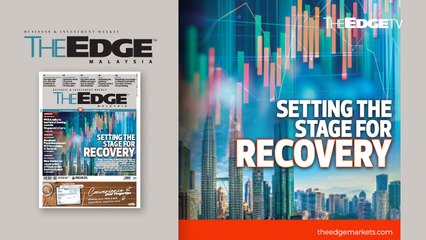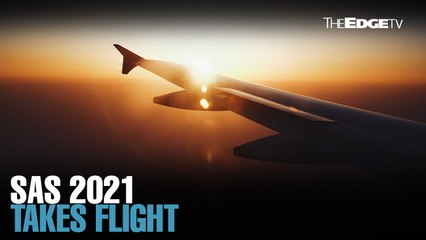 22 Oct 2021 | 11:19pm
NEWS: SAS2021 aims to kick-off aerospace recovery
Invest Selangor has announced that it will hold the Selangor Aviation Show 2021 from Nov 25 to 27 and hopes that it will help kick-off a recovery in the aerospace...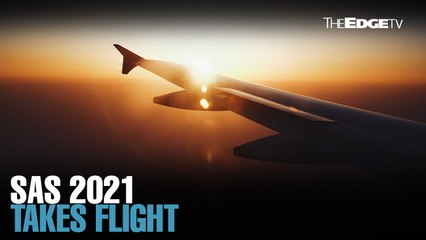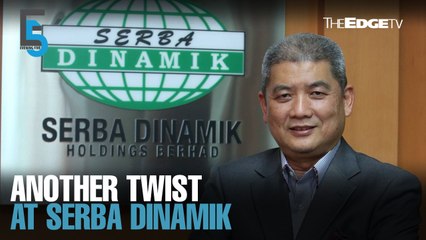 22 Oct 2021 | 09:22pm
EVENING 5: Serba Dinamik MD buys one million shares
In today's edition of Evening 5 — Serba Dinamik MD and CEO Datuk Dr Mohd Abdul Karim Abdullah buys one million shares after selling off his entire warrant holdings....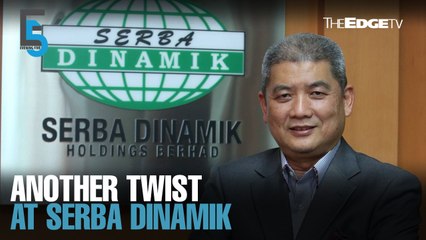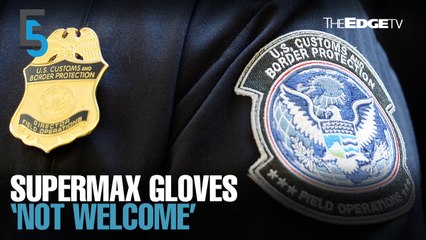 21 Oct 2021 | 09:06pm
EVENING 5: US ban shakes Supermax
In today's edition of Evening 5, Supermax Corp saw its share price take a hit after the US authorities accused the glove maker of using forced labour. Meanwhile, Digi...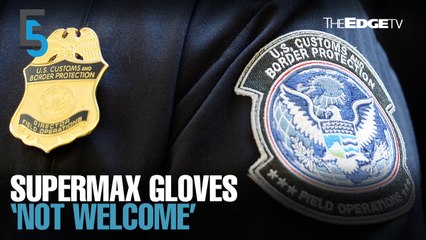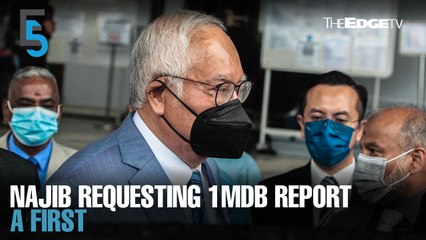 20 Oct 2021 | 09:52pm
EVENING 5: 1MDB report the only one requested by Najib
In today's edition of Evening 5, it was revealed in Court today that the 1MDB special audit report was the only special report which ex-PM Datuk Seri Najib Razak...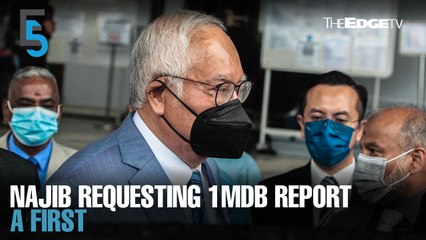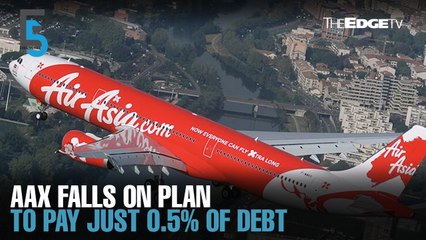 18 Oct 2021 | 08:54pm
EVENING 5: AAX falls on plan to pay 0.5% of debt
In today's edition of Evening 5 — AirAsia X sees its shares fall after proposing to pay just 0.5% of debt owed to each of its creditors. In other news, an arrest...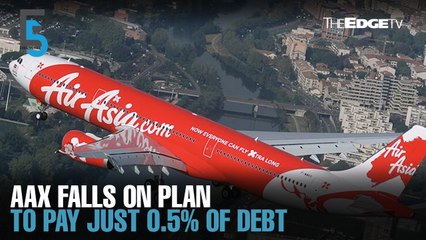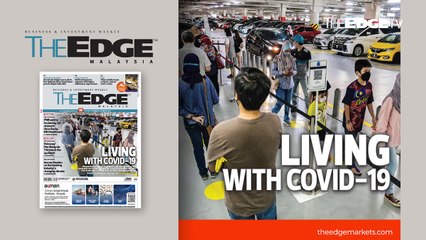 18 Oct 2021 | 03:05pm
EDGE WEEKLY: Living with Covid-19
In The Edge Malaysia this week — Malaysia is ready to enter the endemic stage after achieving a high vaccination rate. A 'new normal' awaits as we learn to live with...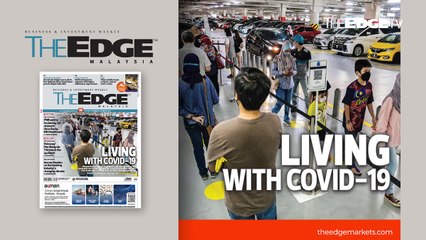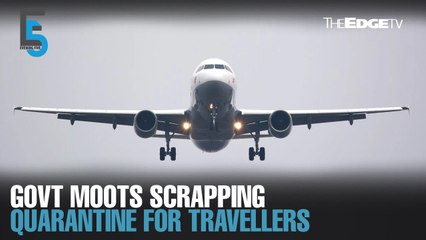 15 Oct 2021 | 08:15pm
EVENING 5: Govt mulls scrapping visitors' quarantine
In today's edition of Evening 5 — Malaysia mulls reopening its borders and scrapping the quarantine requirement for fully vaccinated travellers. Meanwhile, Datuk Seri...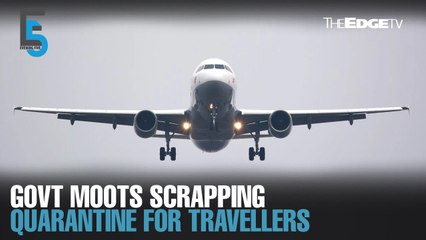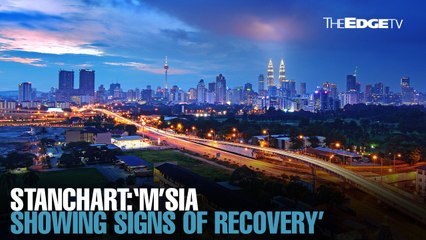 15 Oct 2021 | 05:11pm
NEWS: StanChart: Malaysia showing signs of recovery
Standard Chartered thinks that Malaysia is showing definite signs of recovery but warns that the road ahead will not be a straight line.