Lifestyle from options
WASHINGTON (Aug 2): US manufacturing activity grew at a slower pace in July for the second straight month as raw material shortages persisted, though there are signs of some easing in supply-chain bottlenecks.

IPOH (Aug 2): The development of ESCAPE Cameron Highlands, a new world-class tourism destination in Malaysia, will kickstart the revival of the country's domestic tourism industry which has been greatly hit by the Covid-19...

KUALA LUMPUR (Aug 2): About 3,600 to 8,000 vaccinations will be administered daily at the KL Convention Centre (KLCC) vaccination centre (PPV) to walk-in recipients in the Klang Valley from today to Aug 22.

SAN FRANCISCO (Aug 2): Square Inc, the digital-payments platform led by Twitter Inc founder Jack Dorsey, agreed to buy Australian buy-now, pay-later company Afterpay Ltd for US$29 billion in its largest-ever acquisition.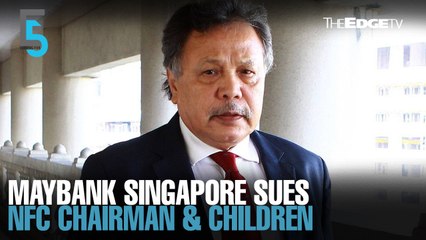 02 Aug | 08:58pm
EVENING 5: Maybank Singapore sues NFC chairman, children
In today's edition of Evening 5 — Maybank Singapore sues NFC chairman Datuk Seri Dr Mohamad Salleh Ismail and his two children for defaulting on two housing loans....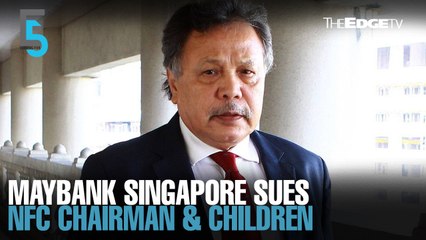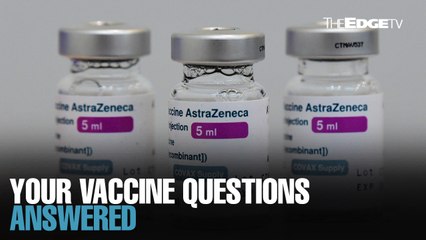 02 Aug | 08:52pm
NEWS: AZ Researcher talks vaccine mixing & booster shots
Professor Teresa Lambe, who is the principal investigator at the Jenner Institute, whose team helped develop the Oxford-AstraZeneca vaccine, talks about efficacy...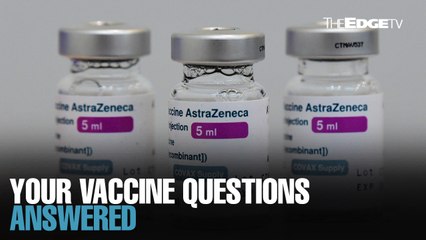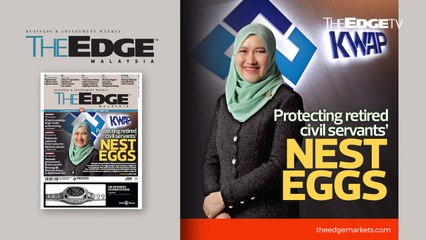 02 Aug | 04:21pm
EDGE WEEKLY: Protecting retired civil servants' nest egg
In The Edge Malaysia this week — KWAP is under pressure to ensure that it has enough money to cover its obligations. In our interview with new CEO Nik Amlizan Mohamed...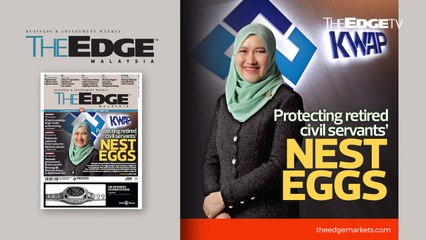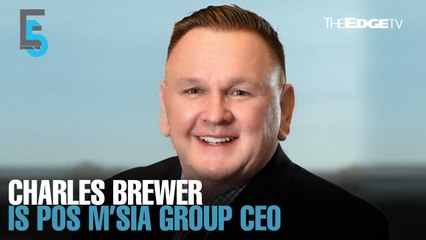 30 Jul | 08:48pm
EVENING 5: Pos Malaysia picks Charles Brewer as Group CEO
In today's edition of Evening 5 — Pos Malaysia appoints former DHL veteran Charles Brewer as its new Group CEO. Meanwhile, the MACC drops money laundering charges...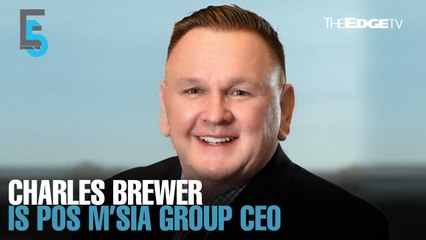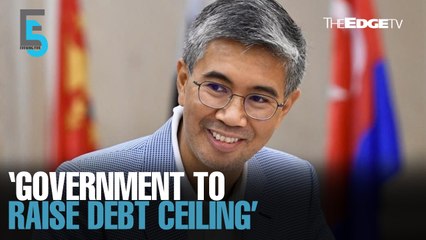 29 Jul | 09:22pm
EVENING 5: Govt ready to relax debt restrictions
In today's edition of Evening 5 — The government plans to table a motion to lift the statutory debt ceiling in the next parliamentary sitting session. Meanwhile,...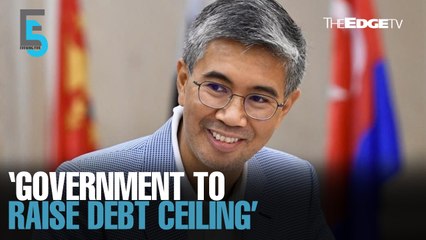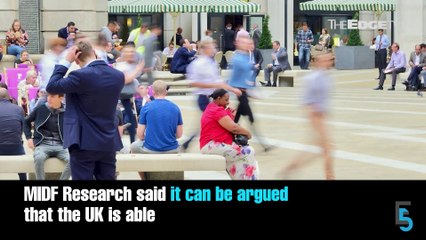 28 Jul | 08:18pm
EVENING 5: MIDF Research: MCO-free Malaysia possible before...
In today's edition of Evening 5 — MIDF Research says Malaysia could be free of movement control orders before the fourth quarter of this year. Meanwhile, Bursa...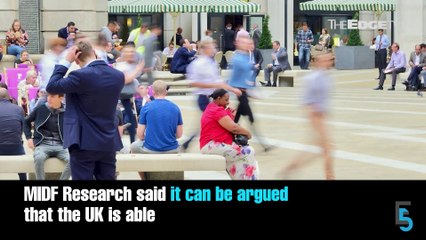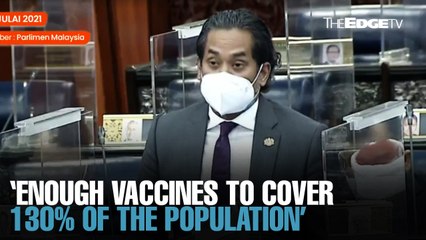 28 Jul | 05:47pm
NEWS: Malaysia has enough Covid-19 shots to cover 130% of...
Coordinating minister for the National Covid-19 Immunisation Programme Khairy Jamaluddin says that Malaysia has now secured enough Covid-19 vaccine shots to cover 130...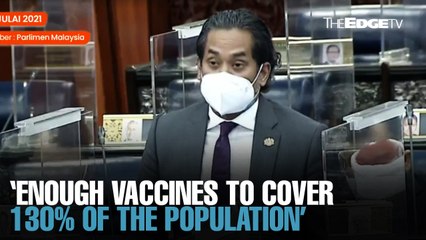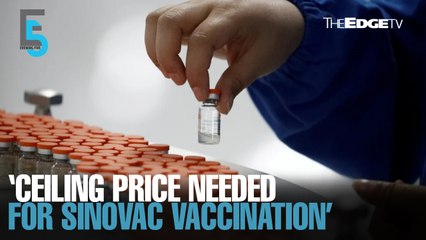 27 Jul | 08:44pm
EVENING 5: PAC wants price cap for Sinovac vaccinations
In today's edition of Evening 5 — Parliament's PAC moots a ceiling price for inoculations with Sinovac's Covid-19 vaccine, citing high private vaccination charges....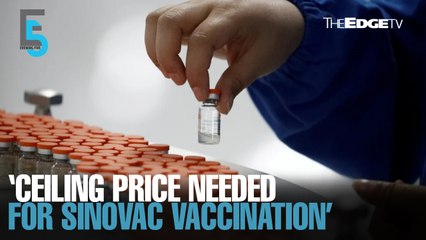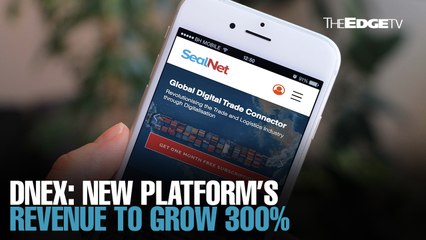 27 Jul | 07:31pm
NEWS: DNeX expects digital trade's platform revenue to grow...
Dagang NeXchange Bhd expects its digital and logistics platform SealNet's revenue to grow by about 300% thanks to increasing demand for trade.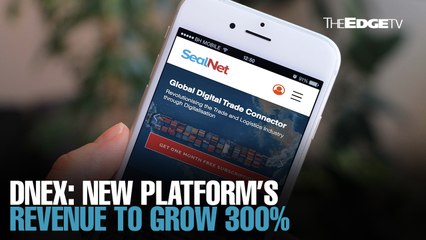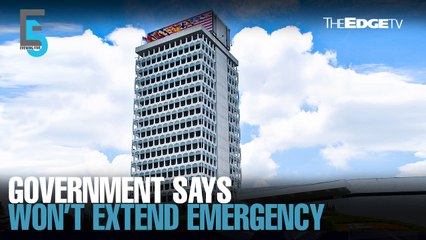 26 Jul | 08:29pm
EVENING 5: Emergency to end on August 1
In today's edition of Evening 5 — Putrajaya says it will not be extending the state of emergency beyond August 1. Meanwhile, most states are expected to move into...