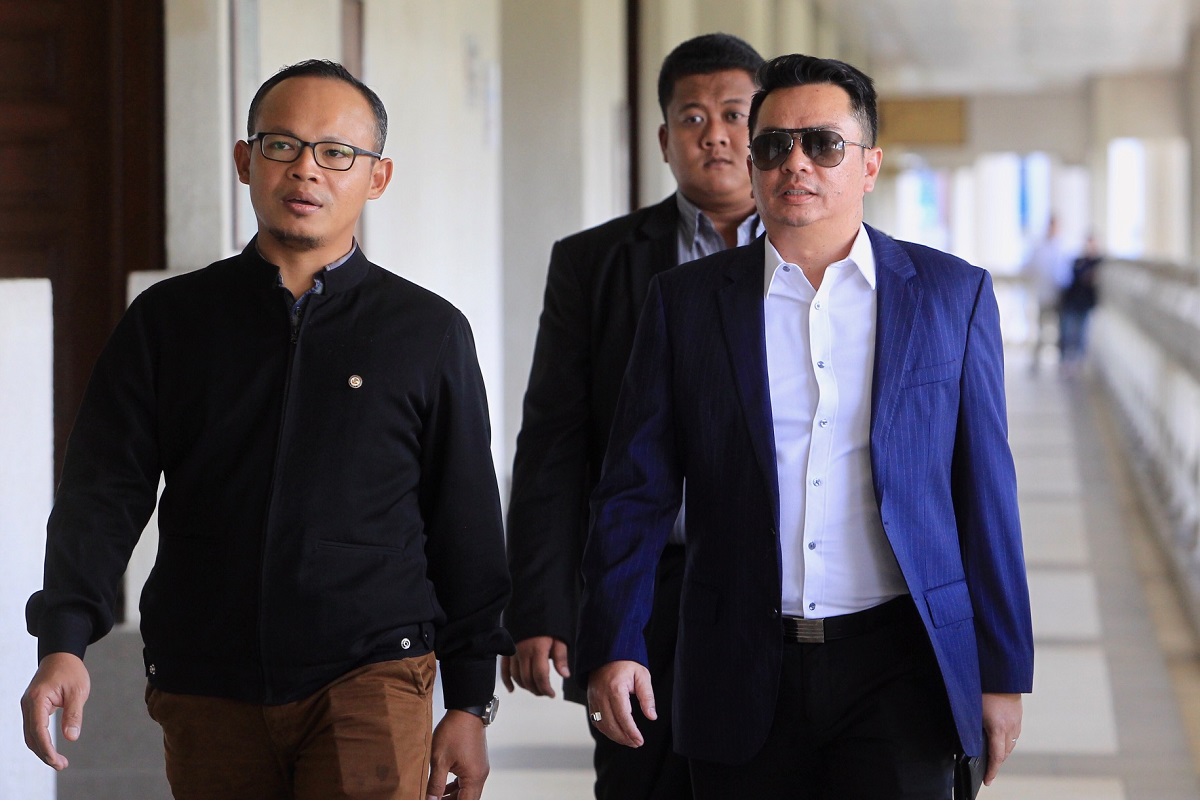 KUALA LUMPUR (Sept 9): A former aide of Datin Seri Rosmah Mansor today told the High Court about the level of influence the then prime minister's wife wielded in government, where she helped entrepreneurs and contractors who approached her to get government projects.
Giving an insight into how the Prime Minister's Office (PMO) worked and the influence that she possessed, Datuk Rizal Mansor, 46, who is the prosecution's 21st witness, said he was entrusted by Rosmah to collect funds or contributions given to her as the then prime minister's wife.
"As the prime minister's wife, there were many who wanted to meet her. Most of them were entrepreneurs and contractors who wanted to lobby for projects owned by the Malaysian government. They would meet her and have good relations with her in the hope of getting her assistance to convince [her husband] Datuk Seri Najib Razak to unlock opportunities for them to obtain the projects.
"To my knowledge, there were some entrepreneurs or contractors who obtained projects with Rosmah's assistance. As usual, these entrepreneurs and contractors would give gifts to her as a sign of appreciation [of] her assistance. The gifts included cash," said Rizal when replying to questions from Deputy Public Prosecutor (DPP) Ahmad Akram Gharib.
"I gained Rosmah's trust and was assigned by her to receive some of the gifts that included cash … that was given by businessmen and contractors. As all these were given on the basis of 'political contributions', I did not consider it an offence to receive them," the witness added.
As Rizal spoke, Rosmah's defence team led by Datuk Jagjit Singh and Datuk Akberdin Abdul Kader objected to certain portions of his testimony, complaining that they were a form of character assassination and had nothing to do with the case.
Initially, both lawyers raised their objections to Justice Mohamed Zaini Mazlan against Rizal taking the witness stand and wanted portions of his witness statement to be removed, but after senior DPP Datuk Seri Gopal Sri Ram said the witness should be allowed to testify and the court could take note of the objections, the judge allowed the witness to testify.
Rosmah's defence also sought to bar the reporting of part of Rizal's testimony, but Justice Mohamed Zaini did not allow this, although he noted their objections.
Rizal, who was initially accused of taking the bribe for the solar hybrid project involving Jepak Holdings Sdn Bhd, has now been acquitted of the charge and is seen as the star witness in the trial involving the wife of the former prime minister.
Rosmah, 68, is fighting three graft charges, namely for soliciting a RM187.5 million bribe from Jepak and receiving payments of RM5 million and RM1.5 million from the company to ensure it obtained the solar hybrid project for 369 rural schools in Sarawak.
In his opening statement, Sri Ram said while Rosmah did not hold any government position then, she wielded considerable influence by reason of her overbearing nature, and was able to influence decisions in the public sector.
'FLOM division respected and feared'
Rizal testified that when he was working in the First Lady of Malaysia (FLOM) division of the Prime Minister's Department, it was respected and feared.
He attributed this to the reputations of Rosmah and Datuk Seri Siti Azizah Sheikh Abod, who headed the division — his former boss was an influential woman married to the then prime minister, while Siti Azizah was stern towards government officers.
"Whatever that was requested by the FLOM division would be implemented by the various government agencies immediately without much bureaucratic hindrance. I also found Rosmah to be influential in the government administration machinery.
"Government agencies and government officers appeared reluctant to reject requests made by the FLOM division or Rosmah. Civil servants would try to satisfy Rosmah and win her heart," he said, adding that all of her demands were acceded to.
He added that his former boss was a fierce woman who was able to influence the decisions and actions of her husband. According to the witness, she had the then prime minister move officers who had refused to fulfil her requests into "cold storage" or to places far from where they lived.
"This fact ... I obtained [it] from my interactions with other civil servants. Initially, I thought this information was either incorrect or was just rumours out to damage her reputation. As her special officer, I was entrusted to protect her image from this.
"Being close to her, I also witnessed her communication with Najib. Based on my experience with them, I can confirm that Najib respected her views," Rizal said, adding that he had felt like he was a trusted person at the centre of power while dealing with politicians, civil servants and businessmen.
Read also:
Rizal says his testimony against former boss Rosmah is nothing but the truth
Rosmah spent RM100,000 a month on cybertroopers to defend reputation — ex-aide
Rosmah asked for higher contribution from Jepak to fund big political spending, says ex-special aide