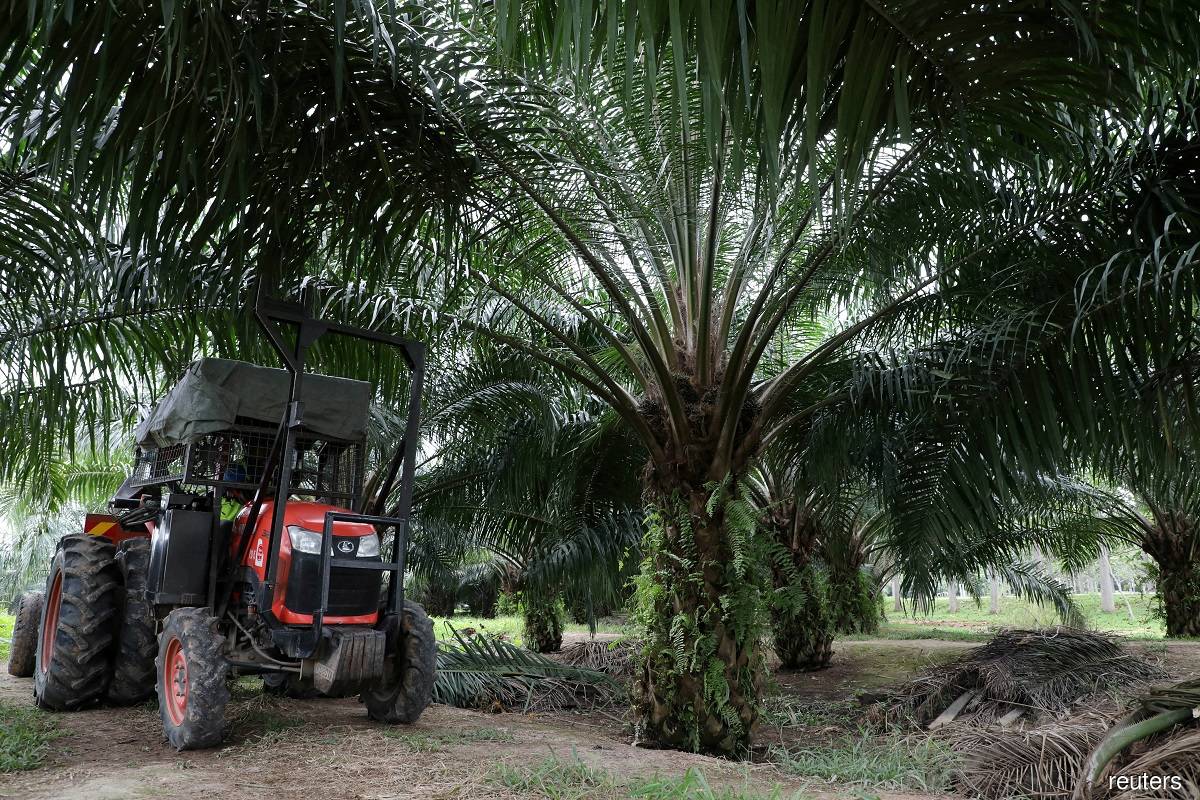 KUALA LUMPUR (Oct 27): Higher palm oil prices could be on the cards if a more severe La Niña weather pattern continues into the first half of 2021 (1H21).
This view was expressed by Ganling Sdn Bhd director Ling Ah Hong during a webinar hosted by UOB Kay Hian Research's plantation analysts Leow Huey Chen and Jacquelyn Yow, the research house said in a note.
Ling was quoted as saying that the price outlook for 2021 will depend on the development of the La Niña and its impact on the soybean complex in South America, as well as the full implementation of the B30 biodiesel mandate in Indonesia next year.
Ling noted that if there is a moderate impact from the La Niña and the weaker production of palm oil in 1H21, average crude palm oil (CPO) prices for end-2020, 1H21 and 2H21 would be at RM2,800, RM3,100 and RM2,200 per tonne respectively, according to the note.
Should there be a stronger La Niña event, Ling said that there would be a more severe impact on soybean production. This combined with a limited supply of sunflower and rapeseed oil from the Black Sea region would result in higher vegetable oil prices in 1H21. In this scenario, CPO prices are expected to be RM2,800, RM3,300 and RM2,200 per tonne for end-2020, 1H21 and 2H21.
"Having said that, Mr Ling believes that scenario 2 is most unlikely to take place," UOB Kay Hian noted.
It also noted that soybean replanting in Brazil and Argentina has been delayed due to the current dry weather conditions. If this persists further, this may impact soybean yields in the coming season, which could lead to analysts reversing their soybean production forecasts. Furthermore, if the La Niña conditions advance into April 2021, this may impact soybean planting progress in the US as well.
Ling was quoted as saying that there is an expectation of a demand recovery for palm oil in 2021. However, the narrowing price gap between soybean oil and palm oil prices may dampen demand for palm oil.
Additionally, he said the use of palm oil-based biodiesel in the European Union could slow down if the supply of used cooking oil returns to the market with more economic activities opening up in 2021.
Meanwhile, the Indonesian biodiesel mandate would be crucial towards supporting supply and demand dynamics in 2021, as the current B30 mandate would help absorb the greater increase in palm oil supply in 2021.
Ling also stated that there may be structural changes in the global palm oil supply from next year onwards due to the slowdown of new plantings in Malaysia and Indonesia, which has been in place since 2015. He also anticipates a smaller number of areas to turn into maturity from Indonesia and Malaysia.
"With the ageing palm tree age profile in both countries, the replanting programme will also temporarily limit supply growth in the near to medium term," Ling told the research team.
He expects palm oil supply to recover by 3.2 million tonnes in 2021. Of this sum, Malaysia would contribute 300,000 tonnes and Indonesia would provide 2.9 million tonnes. The high rainfall and flooding during the La Niña period may cause short-term disruptions to harvesting and logistics operations, thus lowering fresh fruit bunch (FFB) yields.
Conversely, the high rainfall will also result in better FFB yield and production in 2021. Ling cautioned that if heavy rainfall conditions extend beyond November 2020 to February 2021, FFB production would likely come in lower than expectations in 1H21.
Indonesian biodiesel usage may contract by 10% to 15% in 2020, following Covid-19 lockdowns which have limited traffic flow and transportation needs. Ling also pointed out that the wide gap between biodiesel and diesel prices has led to the accelerated drawdown of the CPO fund in the republic.
He voiced concerns over whether the B30 biodiesel mandate can be fully implemented while emphasising the critical role the mandate has in increasing domestic CPO consumption and usage.
UOB Kay Hian Research maintains its market weight on the plantation sector, as well as its CPO forecasts of RM2,400 a tonne for 2020 and RM2,350 for 2021.
Read also:
Indian and Chinese demand for palm oil likely to rise in 2021
Covid-19 unlikely to yield further severe impact on palm oil demand
CGS-CIMB says 2020 palm oil price likely to be above projected RM2,500