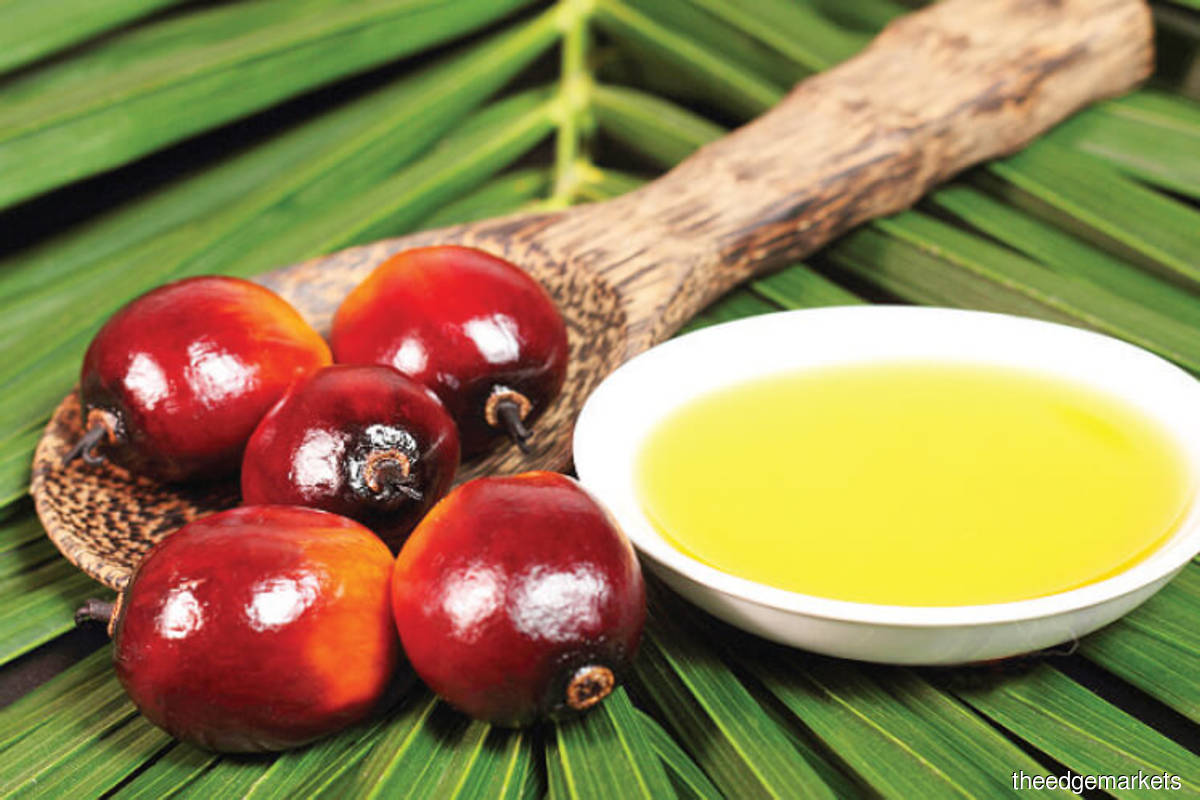 KUALA LUMPUR (Oct 27): CGS-CIMB says the average palm oil price for 2020 is likely to be higher than its forecast of RM2,500 per tonne, considering the current price. 
"Looking at the price today, which is staying at above RM3,000, and if it continues to do so for the rest of the year, it is most likely that it will exceed our average expectation of RM2,500, probably averaging RM2,600 to RM2,650," said its head of research and regional head of agribusiness Ivy Ng. 
"That would mean that the price would be at the highest since 2017," she said at Bursa Malaysia Derivatives Bhd's Virtual Palm and Lauric Oils 2020 Price Outlook and Exhibition.  
In her initial presentation earlier, Ng said CGS-CIMB was more positive on palm oil prices going into the first half of next year (1H20), versus 2H20 on account of tighter supply-demand dynamics. 
 
She said the wider CPO price discount to other vegetable oils is supportive of demand, which is expected to grow in 2021 as the global economy recovers from Covid-19.  
Weak CPO production and current high palm oil stocks could limit the downside to prices as well, Ng added. 
In his presentation, Palm Oil Analytics' owner and co-founder Dr Sathia Varqa said he expects the crude palm oil (CPO) futures price for the rest of the year to be around RM2,800 to RM2.900 a tonne.   
He said it could go back to RM3,000 if overall production is lower in October and November. 
 
For the first quarter of 2021, Varqa expects the price to be between RM2,650 and RM2800.  
Meanwhile, cash prices or physical palm prices are expected to remain high for now, with front month refined bleached and deodorised (RBD) palm oIein at US$750 to US$800 (RM3,124.50 to RM3,332.80) per tonne. 
 
Meanwhile, LMC International Head of Southeast Asia Dr Julian McGill said the weather has been a major driver in vegetable oil prices.  
He explained that droughts in 2019, followed by floods in 2020, are likely to yield lower Indonesian output. Additionally, droughts in the Black Sea region are also limiting sunflower and rapeseed production. 
 
This, he argued, would result in elevated vegetable oil prices for the next six months. 
 
"Our view is a very boring one. It is effectively for [CPO] prices to be about where they are, with a slightly higher chance of a bit of decline," McGill said. 
 
He explained that the spread of palm oil to gas oil, as well as low diesel price, means biodiesel mandates become more expensive. As such, any revisions or abandonment of biodiesel mandates would have a downward bias on prices. 
 
McGill opined the supply of palm oil's competing oils like soy, rapeseed, and sunflower oils is tight.
 
"All the spreads [of vegetable oils] over crude oil point to a high overheating market. It would not be beyond belief that there would be some decline over the next six months, given that we have these high costs right now," McGill said.  
Asked on the expected average price for the 1H21, McGill said it would be around RM2,600 per tonne. In comparison, Ng said if palm oil stocks are low, prices could average at RM2,500 or above. 
According to the Malaysian Palm Oil Board, CPO was trading at RM3,134 per tonne today. CPO Futures expiring in November, meanwhile, were up by RM7 at RM3,200.
Read also:
Indian and Chinese demand for palm oil likely to rise in 2021
Covid-19 unlikely to yield further severe impact on palm oil demand
Higher palm oil prices seen if La Niña extends into first half of next year