This article first appeared in City & Country, The Edge Malaysia Weekly, on September 16, 2019 - September 22, 2019.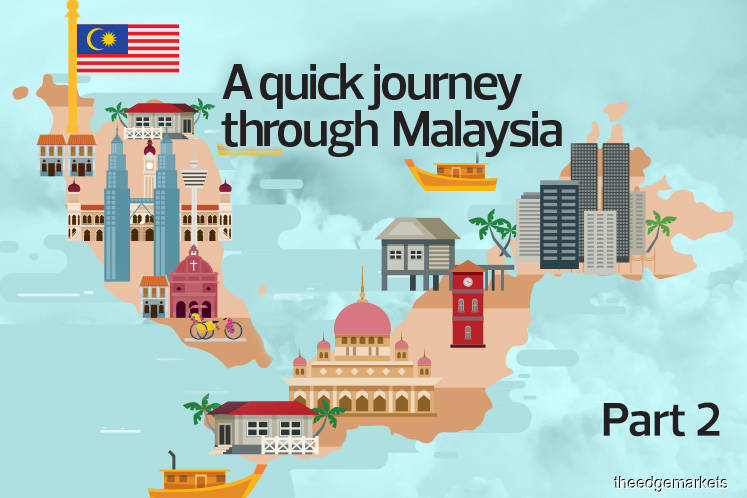 This is the second part out of a series of four. This story was published in the Sept 16 issue of City & Country in conjunction with Malaysia Day. We worked collaboratively with Real Estate & Housing Developers' Association (Rehda) branches, Sarawak Housing Estates Developers Association (Sheda) and Sabah Housing and Real Estate Developers Association (Shareda).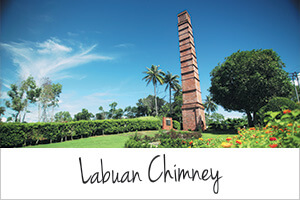 Labuan
The history of Labuan dates back to the 15th century when it was part of Brunei. In 1846, James Brooke, who had become the first Rajah of Sarawak four years earlier, acquired the territory through the Treaty of Labuan for Britain and it became a free trade port. In 1984, Labuan was declared a federal territory and made an international offshore financial centre in 1990.
Even though it is a quiet town, Labuan has its share of attractions and landmarks. One is the Labuan War Cemetery in Jalan Tanjung Batu not far from Labuan Airport, which is the final resting place of 3,908 soldiers who died fighting for Borneo in World War II. Only 1,752 of the remains have been identified — 858 Australians, 814 British, 43 Indians, 36 Malayans, a New Zealander and members of the local forces of North Borneo, Brunei and Sarawak. A visit to the well-maintained landscaped grounds — lined with headstones and surrounded by trees — is a calming and peaceful experience.
Over at Tanjung Kubong is the famous Labuan Chimney. The 32m structure was built in the 1800s from 23,000 raw red bricks, said to be imported from the UK. Its purpose remains a mystery, with nothing to suggest that it was used as a chimney. However, it has become a historical landmark. Nearby is the Chimney Museum where you can learn about the history of coal mining in Labuan from 1847 to 1911, as well as the history of Tanjung Kubong.
There is also the Labuan state mosque, known as the Masjid Jamek An-Nur, which opened its doors in 1988. A blend of Turkish and Bruneian architecture, the mosque is known for its unique design, with a dome flanked by two tall minarets.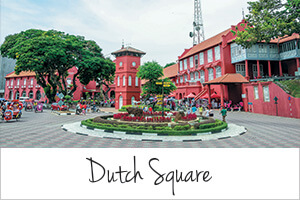 Melaka
Melaka is renowned as a tourist hub with a rich history. Its history goes back to the late 14th century, when a Sumatran prince, Parameswara, fleeing from the invading Majapahit army, landed in Temasek before ending up in Melaka.
He named the place after the tree he was resting under.
Located at the narrowest point of the Straits of Malacca, the state grew into a trading ground for traders from all over Asia. One of the most significant events in its history was the establishment of the Peranakan culture following an influx of migrants from China.
The Peranakan are people of Chinese descent who adopted local customs. They retained most of their ethnic and religious traditions, but adopted the language and culture of the Malays.
According to the official portal of Melaka state government, the Portuguese arrived and conquered the state in 1511. The Dutch took over Melaka in 1641, before the state was ceded to the British in the late 17th century.
Today, many buildings in Melaka reflect its colonial past. These include A Famosa, St Paul's Church and Dutch Square. A Famosa Fort is the ruins of a Portuguese fortress. Dutch Square, which is also known as Red Square as it is surrounded by red-coloured buildings, is associated with colonial rule under the Dutch and the British.
Melaka was designated a Unesco World Heritage Site in 2008. According to Rehda Melaka, the state attracted 17 million tourists last year. For the first three months this year, tourist arrivals hit 4.79 million.
Ayer Keroh and Bukit Katil are expected to draw buyers and investors with federal and state government offices located in the Melaka International Trade Centre. The High-Speed Rail project, if revived, with a proposed station at Ayer Keroh, will boost land and property values.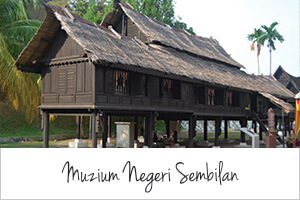 Negeri Sembilan Darul Khusus
Many of us would know that our one ringgit note features the image of Tuanku Abdul Rahman, the first Yang di-Pertuan Agong of Malaysia. But did you know that he was from Negeri Sembilan and was the eighth Yang di-Pertuan Besar of Negeri Sembilan?
Unlike most of the other states, Negeri Sembilan has distinctive traditions. It is generally known for its Adat Perpatih (Perpatih Laws or Matrilineal Custom), which is originated from Minangkabau.
The official portal of the Negeri Sembilan state government notes that the state was introduced to Adat Perpatih in the 12th century.
The most noticeable feature of Minangkabau architecture is the curved roof, which represents peace. One of the buildings with the feature is the Muzium Negeri Sembilan  at the Crafts and Cultural Handicraft Complex on Jalan Sungai Ujong in Seremban.
The state museum comprises buildings called Teratak Perpatih, Istana Ampang Tinggi and Rumah Negeri Sembilan. Teratak Perpatih is the main building and displays the history of the state. It was previously used for the National Al-Quran Recitation Competition.
Istana Ampang Tinggi is a wooden castle made up of several finely carved panels and a pair of heavy sliding doors that cannot be found anywhere in Peninsular Malaysia today. The palace was built by the fifth Yang di-Pertuan Besar of Negeri Sembilan — Tengku Imam Raja Lenggang — on a ridge leading to a large padi field. It was left vacant from 1930 and fell into disrepair.
Meanwhile, Rumah Negeri Sembilan was originally owned by Datuk Kelana of Sungai Ujong. Built by Minangkabau craftsmen, the house has no nails or wooden pegs. The structure attracted much attention due to the unique craftsmanship and it was taken to England for an exhibition in 1994.
In 1953, Tuanku Abdul Rahman gave his permission for Istana Ampang Tinggi to be relocated to the Seremban Lake Garden on Dato' Hamzah Road. It was subsequently transformed into the state museum. Then in 1980, the building was relocated to Jalan Sungai Ujong.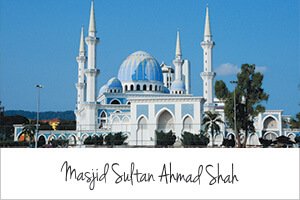 Pahang Darul Makmur
Malaysia's current Yang di-Pertuan Agong, Al-Sultan Abdullah Ri'ayatuddin Al-Mustafa Billah Shah, hails from Pahang. Universiti Malaysia Pahang says that the state is the largest state in Peninsular Malaysia with an area of 35,960 sq km.
Rehda Pahang notes that state capital Kuantan has progressed steadily since its establishment in the early 1850s.
Kuantan has a mix of old and new buildings. Surrounding the city's field are 1930-esque shophouses, colonial-style courthouses and Masjid Sultan Ahmad Shah. Separated by buildings of post-independence architecture where the state administrative government currently sits are the upscale East Coast Mall and Kuantan City Mall.
Kuantan's landmarks are mainly of the natural variety. On the eastern coastline are the beaches of Teluk Cempedak Batu Hitam and Cherating, which hosts five-star resorts, a turtle sanctuary and its legendary Pulau Ular. It also has Pulau Tioman off its shore.
The inlands boast lush tropical rainforests that make up the Titiwangsa mountain range and the largest national forest reserve called Taman Negara. There are also popular attractions, such as the Sungai Pandan Waterfall and Rainbow Waterfall.
The nearby royal town of Pekan houses Masjid Sultan Abu Bakar, exhibiting artefacts and antiques that trace the lineage of the state's royal family.
The East Coast Economic Region (ECER), an economic development region that covers Kelantan, Terengganu, Pahang and the district of Mersing, has played a major role in the development of Kuantan.
Significant projects under ECER in Kuantan include the expansion of Kuantan Port and the Malaysia-China Kuantan Industrial Park (MCKIP).
Kuantan Port having been upgraded to a deep-sea terminal and a free trade zone to attract more shipping flow.
Meanwhile, MCKIP is modelled after sister park, the China-Malaysia Qinzhou Industrial Park in China.
According to MCKIP's official portal, the industrial park comprises MCKIP 1 (1,200 acres), MCKIP 2 (1,000 acres) and MCKIP 3 (1,300 acres). MCKIP 1 and 2 cater for heavy and medium industries while MCKIP 3 caters for a logistics hub, light industries, residential and commercial components.
An upcoming landmark in Kuantan — the 180m observation tower called Menara Teruntum — is scheduled to open in October. It is a project by the East Coast Economic Region Development Council.