This article first appeared in City & Country, The Edge Malaysia Weekly, on December 30, 2019 - January 05, 2020.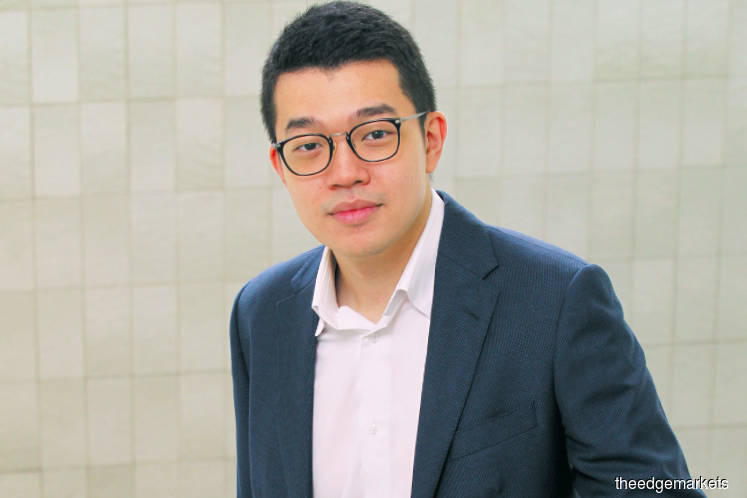 Lee Han Rick (26)
General manager Mutiara Johan Group
Started in 2013; Bachelor of Commerce (Property Development), Bond University, Queensland, Australia.
Mutiara Johan Group was founded in 1990.

Ongoing projects include Mutiara Central in Cheras with a GDV of RM220 million.

Future projects have an estimated total GDV of RM543 million.
What is your view of the current property market?
The property market has been slowing down steadily since 2016 and we believe it bottomed out earlier this year. We are cautiously optimistic about the property market as we are beginning to see signs of a recovery, as reflected by the improvement in the latest property transaction data.
However, despite transactions improving this year, the market is still experiencing an increase in overhang units. We can reasonably conclude that this oversupply may be a result of the mismatch between new property supply and the demands of the market, which we think is largely attributed to the steep pricing of units and poor planning.
Another issue faced by our industry today is the challenge of maintaining high construction quality standards. The construction sector is still heavily dependent on foreign labour and the recent changes to the laws, coupled with our currency depreciation, have made it difficult to retain and attract skilled foreign labour. Thus, our construction technology will need to catch up with international standards to remedy this but this will involve higher costs and investments, which the industry and market will take time to accept.
What are the issues in the property market that need addressing?
As property developers, we have to identify future market trends and pricing affordability for every new market we enter. This has to involve careful planning backed by data-driven studies to ensure the suitability of the product fit and pricing in the locality. [Mutiara Johan] has even commissioned reports to help us understand the demographic makeup of the surrounding neighbourhoods in our own effort to plan the right products. The industry also needs to be more open to investing in new construction technology, which will improve the quality of construction workmanship, accelerate the pace of construction and enhance site safety conditions.
What new ideas will disrupt the Malaysian property market?
Customer behaviour has changed over the years and we have started to see a disruption in the way people look for and purchase properties. The introduction of rent-to-own schemes as well as the rise of proptech and fintech solutions will continue to be a part of the wider conversation in the coming years. We are already seeing developers adopting digital solutions that help streamline and facilitate end-to-end sales processes to improve efficiency and offer more control and transparency to purchasers.
What do millennials want when it comes to property?
We have seen greater importance placed on efficient unit designs as the price of real estate increases. Most homebuyers are looking to gain more flexible usage from their properties, such as dual-key units to increase rental yield or adaptable floor plan layouts to accommodate more bedrooms for family growth.
There is also a growing emphasis on the quality of facilities and amenities provided in new developments. Millennials and younger homebuyers are keen on buying properties in buildings that integrate a comprehensive offering of lifestyle facilities in the place they live.
What in your opinion is the outlook for the property market in 2020?
We are largely positive about the property market from next year onwards. We believe that the Klang Valley, in particular, will maintain its resilience and will be at the forefront of the coming rebound. We have already started to plan for this but we will still maintain our vigilance and stay financially prudent to ensure we will be in a strong position to succeed.
Read also: