This article first appeared in City & Country, The Edge Malaysia Weekly, on December 30, 2019 - January 05, 2020.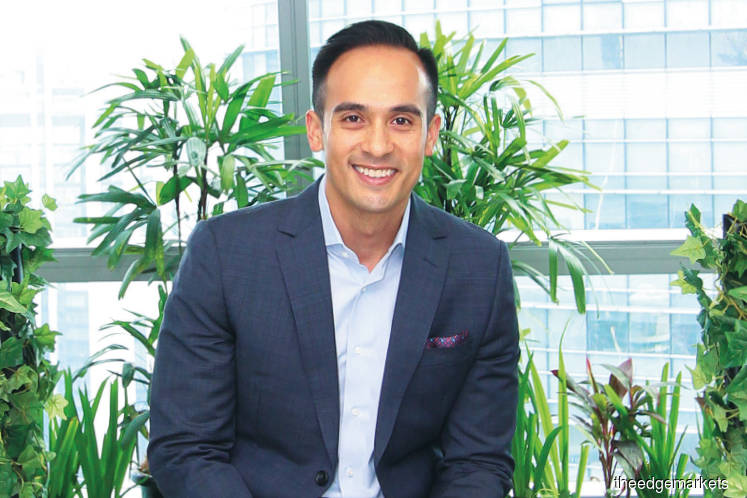 Faliq Nasimuddin (34)
Group managing director, Naza TTDI Sdn Bhd
Started in 2008; Bachelor of Arts (Hons) in International Business, Regent's Business School, London and Master of Arts in Entrepreneurial Management, Regent's College, London-European Business School, London.
Naza TTDI has delivered 14,000 residential and commercial units in the Klang Valley.

Developed mixed-used developments Platinum Park and KL Metropolis.

Estimated GDV of projects from 2018 to 2026 is RM17.094 billion, excluding JV projects.
What is your view of the current property market?
The property market in Malaysia is experiencing an overhang, especially in the Klang Valley, due to the mismatch in product offering and price affordability. Potential buyers are hesitating to make a purchase but this has not stopped developers from launching new products. The main factor contributing to the overhang is the sluggish global economic situation, which has led to the rising cost of living coupled with slower income growth. Thus, potential buyers have adopted a wait-and-see attitude and are cautious how they spend their money.
What are the issues in the property market that need addressing?
Property developers should conduct thorough research on the trends and consumer demands prior to planning their projects and offer what people want in locations where they want to live at the right price. It is also important for the government to be more prudent in allowing future developments while enforcing the gazetted KL City Plan 2020. An obstacle that developers are facing is slow approvals by the authorities as market dynamics could have shifted by the time the approvals are received. Banks should also be less stringent in providing loans to potential buyers.
What new ideas will disrupt the Malaysian property market?
The impact of globalisation, population demographics, a growing middle class and change in consumer demographics are influential and disruptive factors that have impacted the property market over the years.
This can be seen in areas such as public, office and residential spaces that are designed with the demands of all groups to co-exist and meet their respective needs. There is also the emergence of multigenerational homes and dual-key units in addressing home affordability issues.
The property industry will have to be prepared to face these changing trends by continually being innovative and keeping ahead with the latest technological advancements to meet the lifestyle demands, consumer preferences and communication needs of the market.
What do millennials want when it comes to property?
Location is key for millennials. They want their home to have easy access to amenities that include shopping, food and transport. Low-maintenance green homes with IoT (Internet of Things) are also trendy now, especially since we live in an era where almost everyone owns a mobile device and going wireless is the norm.
Millennials are also more interested in finding developments that prioritise health, wellness and a sense of community. To cater for this group of buyers, Naza TTDI is looking at building more properties in accessible locations, complete with amenities.
One of our current projects is KL Metropolis, which is designed to become a well-balanced development with retail therapy, work, play and wellness components just steps away.
What in your opinion is the outlook for the property market in 2020?
Although we have seen some improvement in the property market, I believe from 2020 onwards, the local property market will gain momentum. But challenges will remain in view of the global economy and issues of the current property overhang.
Hence, it is imperative that the government and property developers continue to work together in addressing these concerns. It is hoped that the government will actively review policies aimed at stabilising and correcting the local property market while property developers ensure new developments are well managed to meet market demand.
Read also: