This article first appeared in City & Country, The Edge Malaysia Weekly, on December 30, 2019 - January 05, 2020.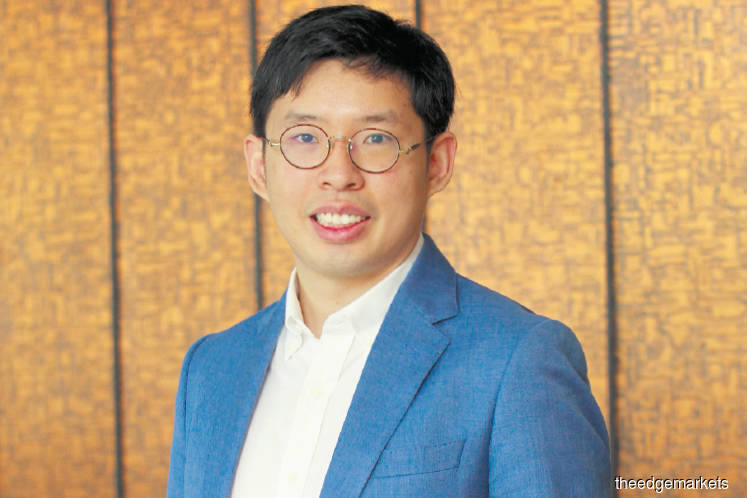 Tan Chien Chyi (27)
Director of Temokin Development Sdn Bhd
Started in 2014; Bachelor of Civil Engineering, University College of London (UCL).
Temokin Group of Companies was established in 1989.

Temokin began as a construction company

A current project is Mahligai in Nusa Damai, Johor (GDV: RM105 million)

An ongoing development is Diami in Melati, Gombak (GDV: RM52 million) while Tropicana Miyu is in the pipeline.
What is your view of the current property market?
We are optimistic about the current property market as there are opportunities in every cycle — every cycle requires a different solution. Opportunities of collaboration are a key highlight in our organisation, something that could be more frequent in the industry.
What are the issues in the property market that need addressing?
One of the issues is the demand and supply factor, which is no secret to the property market. The importance lies in how we fulfil the demands of our customers by building to their requirements with quality, synergising with other developments and being data-driven in a fast-moving world.
Another area we need to address is the trust of customers in developers. We must strive to do our best to not only craft a great product but also address customer needs and weave these into the products that we make for their benefit.
For instance, for Mahligai, we did on-ground research, utilising real data from many different perspectives to understand market demand and what we can provide to further enhance value, not only in our development but also the surrounding community.
What new ideas will disrupt the Malaysian property market?
We would say it is the synergy between tried-and-tested models and data, and how this data is used to play a bigger role going forward. We focus on the execution, implementation and sustainability of every development we undertake.
We incorporate new innovative ideas into our designs that build long-lasting generational trust value with our customers, creating a healthy and trusting business environment for the property development industry.
Moving forward, the industry needs to come to grips with an ageing population, the sustainability of our ever-depleting natural resources and rising non-affordability globally for us as the younger generation.
What do millennials want when it comes to property?
Millennials should not be isolated as a group but have a synergistic relationship with the community around them. So, we continue to look at game-changing solutions while combining them with age-old models.
For example, one of our initiatives is placemaking in the form of the "Kita Bersama" platform, which was created for community engagement and interactions between all age groups. This allows the development to bridge the gap between generations, thus strengthening community and family bonds. It also creates multifaceted interaction between key stakeholders to build the spirit of Rukun Tetangga, which was prevalent in the past. This also leads to doable ideas from the various key stakeholders rather than only coming from the developer.
Just like in Mahligai and Diami, we emphasise the optimisation of spatial layout design while maintaining or bettering the quality of our products to create for our consumers long-lasting trust value.
What in your opinion is the outlook for the property market in 2020?
In 2020 and beyond, there will be more challenges with customers becoming more selective and data-driven. There will also be changes in the way property developers and partners collaborate and offer long-lasting value to their customers.
The macroeconomic shifts in the local and global economies will create opportunity for those ready to combine the current norms with those of the future.
The themes going forward are how to build trust that is not temporary, sustaining the life cycle of developers, being increasingly data-centric and offering different solutions for different issues. I believe we are headed for a transitional period where the right systems and solutions to benefit the local economy will rise and bring the industry up as a whole for many years to come.
Read also: