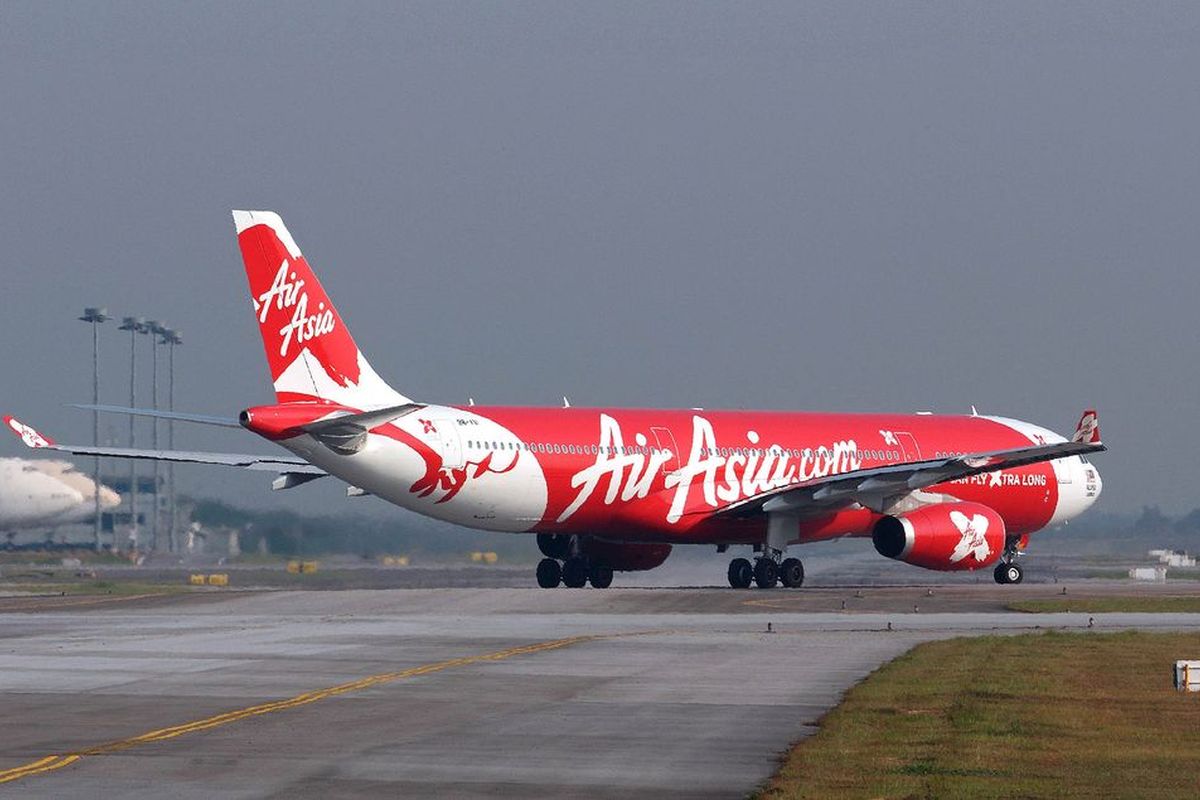 KUALA LUMPUR (Nov 19): No frills long-haul carrier AirAsia X Bhd (AAX) sank deeper into the red in its third financial quarter ended Sept 30, 2020 (3QFY20), with net loss expanding to RM308.46 million from RM305.24 million in the immediate preceding quarter, amid the continued slump in air travel demand as the Covid-19 pandemic persists.
Group revenue weakened further to RM59.91 million from RM91.44 million in 2QFY20. On a year-on-year basis, revenue was down 94% from 3QFY19's RM1.01 billion, when the group recorded a net loss of RM229.89 million.
It recorded a loss per share (LPS) of 7.4 sen for 3QFY20, versus 5.5 sen in 3QFY19.
Besides the decimated revenue, the airline saw its finance cost rise to RM97.28 million from RM78.1 million in 3QFY19, on higher interest expense on lease liabilities and the impact of discounting effects on financial instruments.
AAX's operating cash flow more than halved to RM82.18 million as at end Sept 30 from RM191.64 million three months ago. Its operating cash flow deficit [before working capital changes] widened to RM298.39 million in 3QFY20 from RM49.72 million in the preceding quarter.  Its cash pile declined to RM138.82 million as of end-September 2020, down from the 252.054 million in the preceding quarter.
For the nine months ended Sept 30, 2020 (9MFY20), AAX's net loss widened to RM1.16 billion, about three times the RM393.67 million it recorded in the corresponding nine months last year as revenue sank 66% to RM1.08 billion from RM3.2 billion. Cumulative LPS for 9MFY20 came in at 28 sen from 9.5 sen in 9MFY19.
On prospects, the group pointed to the debt restructuring scheme it proposed in October and emphasised that the successful implementation of the scheme is critical for it to be able to raise new funding via either debt or equity, and to continue as a going concern.
Under the debt restructuring scheme, the airline has proposed that the RM63.5 billion it owes scheme creditors be restructured and reconstituted into an acknowledgement of indebtedness by AAX for a principal amount of up to RM200 million, payable annually over a period of up to five years, via three equal payments from the 3rd to the 5th year of the scheme's implementation, it said.
AAX shares finished 7.14% or half a sen lower at 6.5 sen today, giving the group a market value of RM269.63 million. It saw 16.77 million shares transacted.
See also: