This article first appeared in The Edge Malaysia Weekly, on November 2, 2020 - November 08, 2020.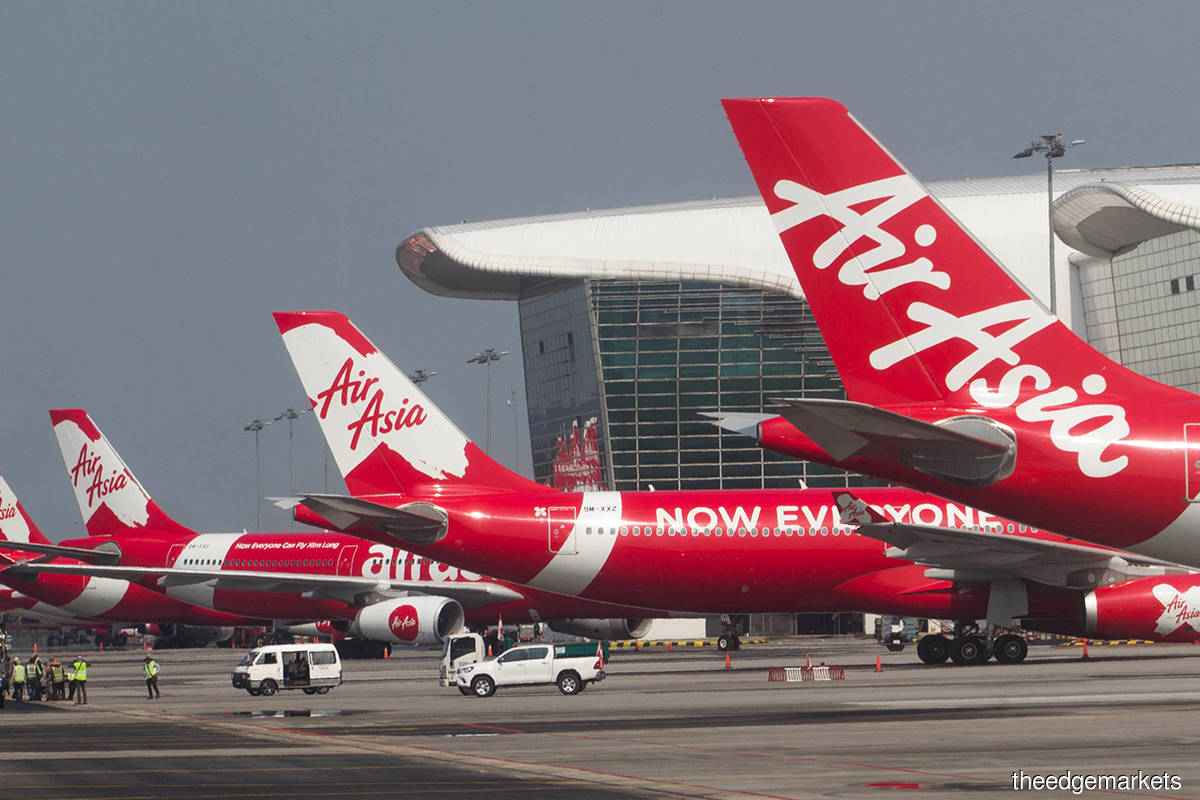 AIRASIA X Bhd (AAX), the low-cost long-haul affiliate of AirAsia Group Bhd, is expected to file an amendment to its originating summons next week, to make its debt restructuring proposal more palatable to the 1,200 unsecured creditors that the airline is asking to write down their dues.
This was disclosed to Kuala Lumpur High Court Judicial Commissioner Anand Ponnudurai by the lawyer for AAX last Friday (Oct 30). The matter came up before Anand at a case management hearing of an application by several of AAX's unsecured creditors to intervene in the airline's application for leave to hold a creditors' meeting to vote on its proposed debt restructuring scheme.
Sources say AAX seeks to amend its originating summons, as well as some of the terms of its proposed scheme. This comes as more lessors and creditors have come out against AAX's proposed scheme that was disclosed on Oct 6.
Under its proposed scheme, AAX is seeking to get at least 75% of the total debt value of its unsecured creditors to agree to take a 99% haircut, effectively cutting RM2 billion in current debts and another RM61 billion in future liabilities to RM200 million. It also entails undertaking a 90% share capital reduction to RM150 million from RM1.53 billion currently, and a consolidation of every 10 existing shares into one consolidated share.
It is learnt that apart from airport operator Malaysia Airports Holdings Bhd (MAHB) and aircraft leasing company BOC Aviation Ltd, Macquarie Aircraft Leasing Services (Ireland) Ltd, Sky High I Leasing Co Ltd and three other creditors are the latest to file an intervention application for their objections to the proposed debt restructuring scheme to be heard. Oct 30 was initially the date of the hearing for AAX's application for leave to convene the creditors' meeting for purposes of voting on the proposed scheme.
Sources say during the case man­agement hearing, AAX had no objections to the intervention application filed by the creditors, which means the concerned parties are allowed to intervene and take a position in terms of the proposed scheme.
According to sources, Anand has also decided to recuse himself from the case, as he had previously appeared on behalf of AirAsia in its dispute with MAHB and the Malaysian Aviation Commission before he was pulled from private practice into the judiciary last November.
It is understood that another case management would be held next week to fix the leave hearing for the concerned creditors to raise the reasons for their objections to the proposed debt restructuring scheme. This is likely to be held before Judicial Commissioner Ong Chee Kwan.
"At the leave hearing, the creditors will then state if they think the proposed scheme is not good, unfair, or that they want to be excluded from the scheme," one source tells The Edge.
Sources also say the hearing date for AAX's application for leave to hold the creditors' meeting to vote on its proposed scheme is also expected to be fixed at next week's case management hearing. "Depending on the judge's schedule and subject to the availability of all the lawyers (representing the scheme creditors), the hearing could be held at the end of November or early December. Of course, it is best for AAX to hold the creditors' meeting as soon as possible," another source adds.
On a recent report that AAX plans to revise its scheme to address concerns raised by MAHB to be excluded from it — as the airport operator takes the view that it is a secured creditor — sources say this was not raised during the case management hearing on Oct 30. "There is nothing formal to suggest their removal (from the scheme) at the moment," says one source.
At the case management hearing, AAX was represented by Foong & Partners with Gopal Sreenevasan as its lead counsel. MAHB and Sky High were represented by Claudia Cheah of Skrine while BOC Aviation and Macquarie were represented by Kwan Will Sen and Joyce Lim of Lim Chee Wee Partnership. David Hoh, counsel for Abdullah Chan, represented three other creditors.
On Oct 22, MAHB announced that it was suing AAX to recover RM78 million in outstanding aeronautical charges. The debt that it is owed is less than 0.01% of the total debt owed in the proposed scheme, it added.
BOC Aviation had also filed an intervention application in the court for its objections to the proposed scheme to be heard. It is seeking about US$30 million in dues from AAX.