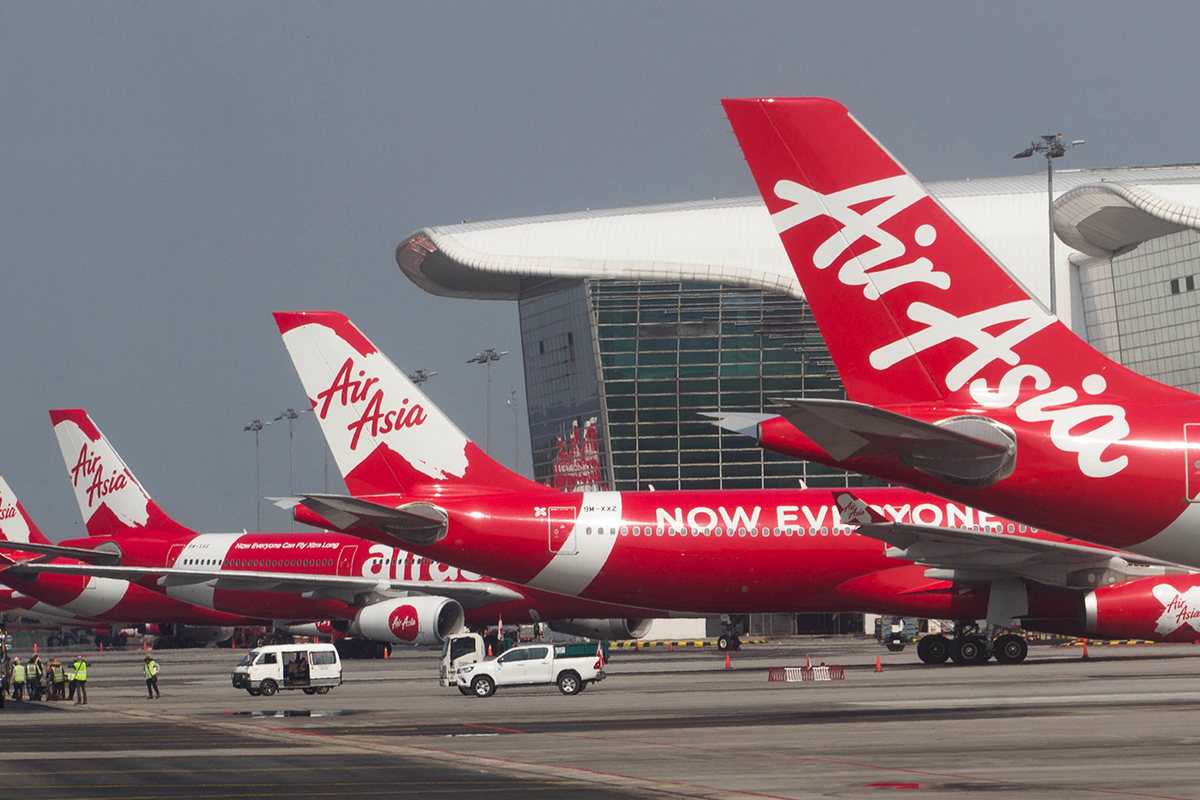 KUALA LUMPUR (Nov 4): AirAsia X Bhd (AAX), the low-cost long-haul affiliate of AirAsia Group Bhd, has revised its proposed debt restructuring scheme and re-categorised its 1,200 unsecured creditors into two separate classes.
This follows a recent lawsuit against AAX by Malaysia Airports (Sepang) Sdn Bhd (MASSB), a wholly-owned subsidiary of Malaysia Airports Holdings Bhd (MAHB), to be excluded from the proposed scheme as the airport operator takes the view that it is a secured creditor.
In a statement today, AAX said while the carrier has decided to accommodate MASSB and made certain clarifications and revised the scheme under two separate classes "A" and "B", it stressed that it "will not be intimidated".
"Class A shall consist of creditors who are considered critical or essential and who may have secured and/or other rights. Class B shall consist of creditors who do not fall within Class A," it added.
It said MASSB is now a Class A creditor.
The Edge Malaysia weekly reported on Saturday (Nov 2), quoting sources, that the carrier was expected to file an amendment to its originating summons, as well as some of the terms of its proposed scheme, this week. This was disclosed to Kuala Lumpur High Court Judicial Commissioner Anand Ponnudurai by the lawyer for AAX on Oct 30. 
On another lawsuit where MASSB is suing AAX to recover RM78 million in outstanding aeronautical charges, AAX reiterated that it will not meet this demand, as the issue of the legality of the passenger service charges (PSC) scheme is the subject matter of pending litigation and a further court hearing is scheduled for March 24, 2021.  
It added that the payment of RM78 million comprised largely of PSC "that was never collected from passengers".
AAX said this duplicity of legal actions "is an abuse of the court process" and that the matter has always been a contentious matter between the parties, adding that the timing of this RM78 million claim "appears to be opportunistic".
MASSB's seeking of immediate payment is also impeding the restructuring process, said AAX, adding that this appears to be an attempt to gain preferential treatment and an "unfair and unlawful" advantage over other creditors, including the thousands of passengers that are affected.
"Notwithstanding the above and in the interest of time, the disputed RM78 million has been included in full in Class A. The scheme will be in line with all other creditors and avoid any preferential treatment for MASSB," said the carrier.
Meanwhile, MASSB has also threatened to take civil and criminal breach of trust (CBT) actions against the directors of AAX in their personal capacity for the non-collection of the PSC, although the board of AAX denies that there is any element of CBT concerning the PSC.
It said this is especially so as the outstanding and contentious portion of the PSC was never collected from passengers, adding that MASSB's move is "frivolous", "vexatious", "intimidatory in nature" and at odds with MASSB's stated intentions of finding an amicable solution moving forward.
"AAX also wishes to report that major creditors have all demonstrated great maturity, professionalism, constructive engagement and commercial realism in dealing with the debt restructuring exercise.
"Though the process is ongoing and a common consensus remains to be reached, AAX looks forward to being able to present the revised scheme for all creditors to vote on early in the first quarter of 2021," said AAX.
The carrier also sought a court-sanctioned meeting for the creditors to vote on the terms of the restructuring.  
On Oct 6, AAX had announced plans to restructure its outstanding debt to avoid liquidation. Under its proposed scheme, AAX is seeking to get at least 75% of the total debt value of its scheme creditors to agree to take a 99% haircut, effectively cutting RM2 billion in current debts and another RM61 billion in future liabilities to RM200 million. It also entails undertaking a 90% share capital reduction to RM150 million from RM1.53 billion currently, and a consolidation of every 10 existing shares into one consolidated share.
AAX shares rose 0.5 sen or 14.3% to close at four sen today, giving it a market capitalisation of RM165.93 million.
Read also:
Steep haircut for creditors to rescue AirAsia X
AirAsia X confirms MAHB suit for RM78m aeronautical charges