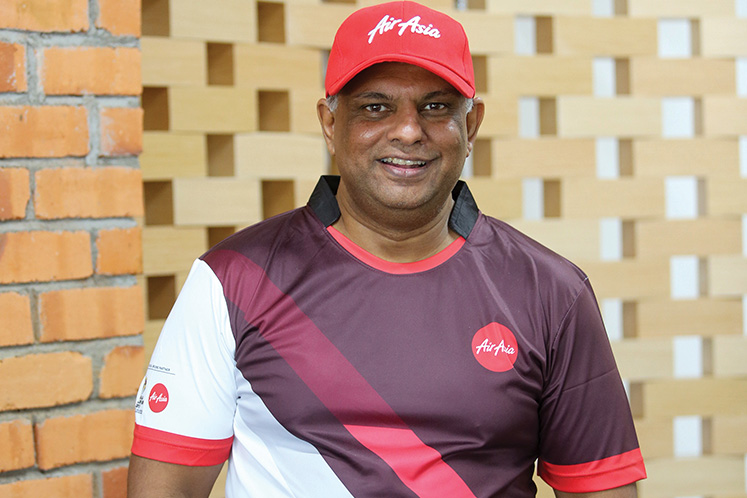 "We categorically deny any and all allegations of wrongdoing or misconduct on our part as directors of AirAsia. We would not harm the very companies that we spent our entire lives building up to their present global status," AirAsia Group Bhd co-founders Tan Sri Tony Fernandes (pix) and Datuk Kamarudin Meranun said. Photo credit: theedgemarkets.com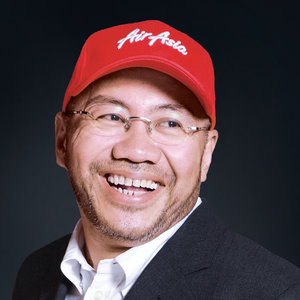 "We categorically deny any and all allegations of wrongdoing or misconduct on our part as directors of AirAsia. We would not harm the very companies that we spent our entire lives building up to their present global status," AirAsia Group Bhd co-founders Tan Sri Tony Fernandes and Datuk Kamarudin Meranun (pix) said. Photo credit: Air Asia newsroom
KUALA LUMPUR (Feb 3): AirAsia Group Bhd co-founders Tan Sri Tony Fernandes and Datuk Kamarudin Meranun have denied all allegations of wrongdoing or misconduct in relation with the Airbus SE corruption charges, which implicated two executives from the low-cost carrier.
In a joint statement, the duo referred to the Airbus Deferred Prosecution Agreement (DPA) where the European aircraft manufacturer confessed to bribing executives of their clients to secure sales of their aircraft including two unnamed AirAsia "key decision-makers".
Fernandes and Kamarudin, who have relinquished their executive roles today after news broke — which has prompted investigations by three Malaysian authorities — said the DPA was made without any reference to them, and that no explanations were sought from them.
"This is in clear violation of fundamental legal principles of fairness.
"We categorically deny any and all allegations of wrongdoing or misconduct on our part as directors of AirAsia. We would not harm the very companies that we spent our entire lives building up to their present global status," they said.
The duo also welcomed any investigations by the authorities, and vouched to extend their fullest cooperation.
"So, as to facilitate a full and independent investigation by AirAsia, we are relinquishing our executive roles with immediate effect for a period of two months, or such other period that the companies may deem fit," they added.
Earlier today, The Edge Financial Daily, citing UK court documents it sighted, reported Airbus allegedly bribed officials at AirAsia and sister company AirAsia X Bhd with some US$50 million to facilitate the sale of its aircraft between 2005 and 2014.
The funds were used to sponsor an unnamed sports team that was jointly owned by two AirAsia executives but were legally unrelated to both airlines.
According to Reuters, the sports team in question is the Caterham F1 racing team which went defunct in 2014. The team was bought over by Fernandes and Kamarudin in 2011.
On Saturday (Feb 1), AirAsia issued a statement saying it was neither involved "in any way whatsoever" with the UK's investigation of Airbus, nor given any opportunity to provide any information or clarification to the UK authorities.
Meanwhile, AirAsia announced in a stock exchange filing this evening that it has formed a non-executive independent board committee to act on the allegation.
Concurrently, Fernandes was redesignated from group CEO to a non-executive director, while Kamarudin was redesignated from executive chairman to non-executive chairman.
In the interim, AirAsia has appointed its deputy group CEO (airlines) Tharumalingam Kanagalingam as acting CEO, following the committee's recommendation.
Read also:
Fernandes, Kamarudin relinquish executive roles in AirAsia amid corruption probe
Mavcom to assess fitness, propriety of AirAsia, AAX executives following US$50m graft claims 
AirAsia and AirAsia X shares plunge, even after denying Airbus graft claims
Airbus allegedly bribed AirAsia, AirAsia X RM205m in sports team sponsorship to secure deals 
AirAsia selldown today could only be first wave, MACC outcome to determine final wave — analyst