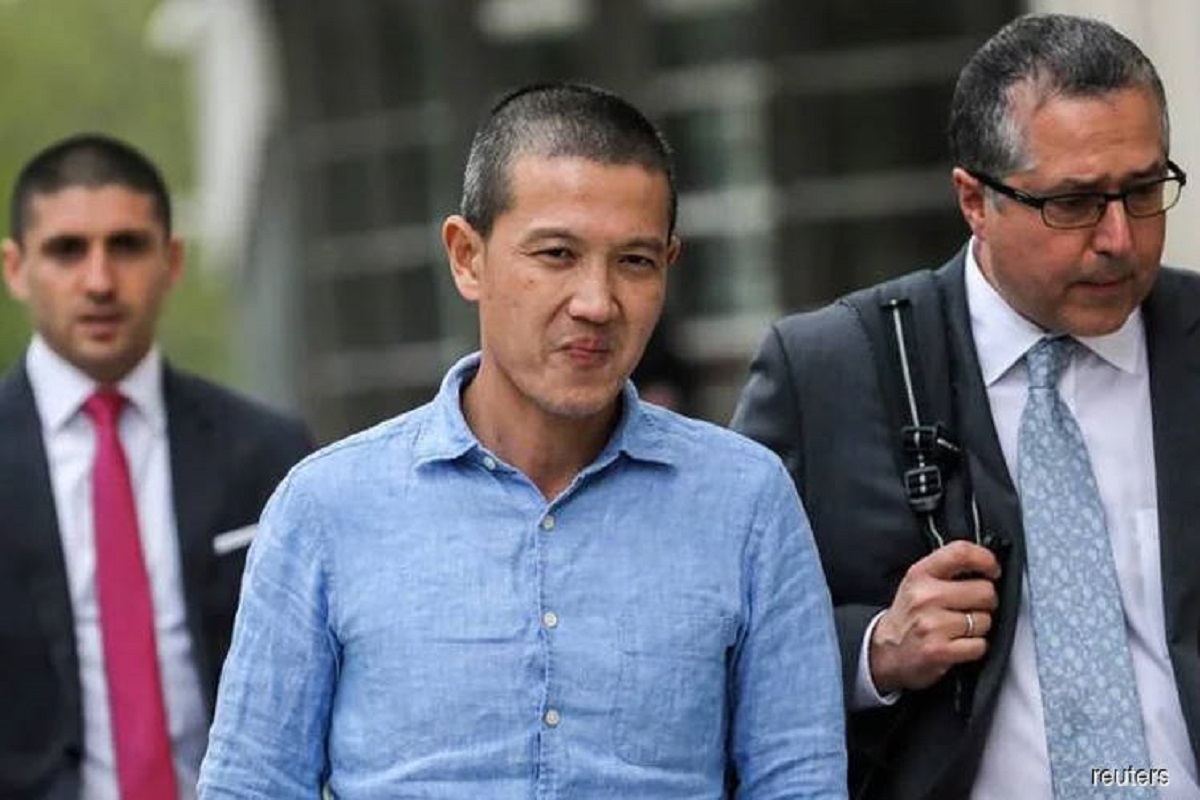 KUALA LUMPUR (March 16): The trial of former Goldman Sachs banker Roger Ng in the US for his role in the 1Malaysia Development Bhd (1MDB) scandal is expected to begin in June or July this year, the High Court here was told today. 
Ng is facing four charges in Malaysia and currently extradited to the US while awaiting his trial for conspiring to launder money and bribe government officials in Malaysia and Abu Dhabi through bond offerings that Goldman Sachs handled.
Deputy Public Prosecutor (DPP) Norinna Bahadun told Judge Datuk Muhammad Jamil Hussin in case management for the trial this morning that Ng's case in the US had not started, but according to the US Department of Justice (DOJ), which previously applied for an extension of Ng's extradition, he is supposed to be back in Malaysia on June 1. 
The DPP then requested that another date for case management be set to get a clearer picture of when the trial in the US will commence and when Ng will return. 
Ng's counsel Datuk Tan Hock Chuan also informed the judge that the start of the trial in the US would most likely take place in June or July as the court in New York — where his trial is set to be held — only recently reopened due to the Covid-19 pandemic. 
Justice Jamil then set June 15 for another case management to ascertain the latest progress of when the Malaysian case can begin. 
Lawyers from both sides requested that the case management be had some time in June as it would give a clearer picture of the case in the US.
Ng, 47, had claimed trial to the four charges of abetting Goldman Sachs in the sale of notes and bonds belonging to 1MDB's subsidiaries by omitting material information and publishing untrue statements.
He is charged under Section 370(c) of the Capital Markets and Services Act 2007, which carries a punishment of up to 10 years' imprisonment and a fine of at least RM1 million upon conviction.
Among material facts allegedly omitted in these bonds issuances was the fact that purported master conspirator Low Taek Jho, or Jho Low, was the principal controller and intermediary of 1MDB.  
Ng is alleged to be one of the bankers from Goldman Sachs, apart from his former boss Tim Leissner, who helped former prime minister Datuk Seri Najib Razak and others embezzle at least US$2.7 billion from 1MDB. 
In May 2019, he pleaded not guilty in the Federal Court in Brooklyn, New York. The DOJ accused Ng of conspiring to launder money and bribe government officials in Malaysia and Abu Dhabi through bond offerings that Goldman Sachs handled.
He was extradited to New York from Kuala Lumpur where he was in custody. Ng initially fought against the extradition in a Malaysian court, but later changed his mind and volunteered to go. However, Malaysian investigators objected as Ng was already charged here for similar 1MDB offences.
But an agreement was finally worked out between the two authorities. 
On Sept 4 last year, the Malaysian government dropped its charges against Goldman Sachs after the latter agreed to a settlement of almost US$4 billion, but the charges against Ng stand.
Read also:
High Court allows ex-1MDB counsel Jasmine Loo's Mont Kiara home to be auctioned off
UMNO lawyer disputes prosecution's claim that RM20 mil returned to Najib
1MDB funds recovered in Pavilion condo raid higher than stated amount, reiterates Najib's lawyer