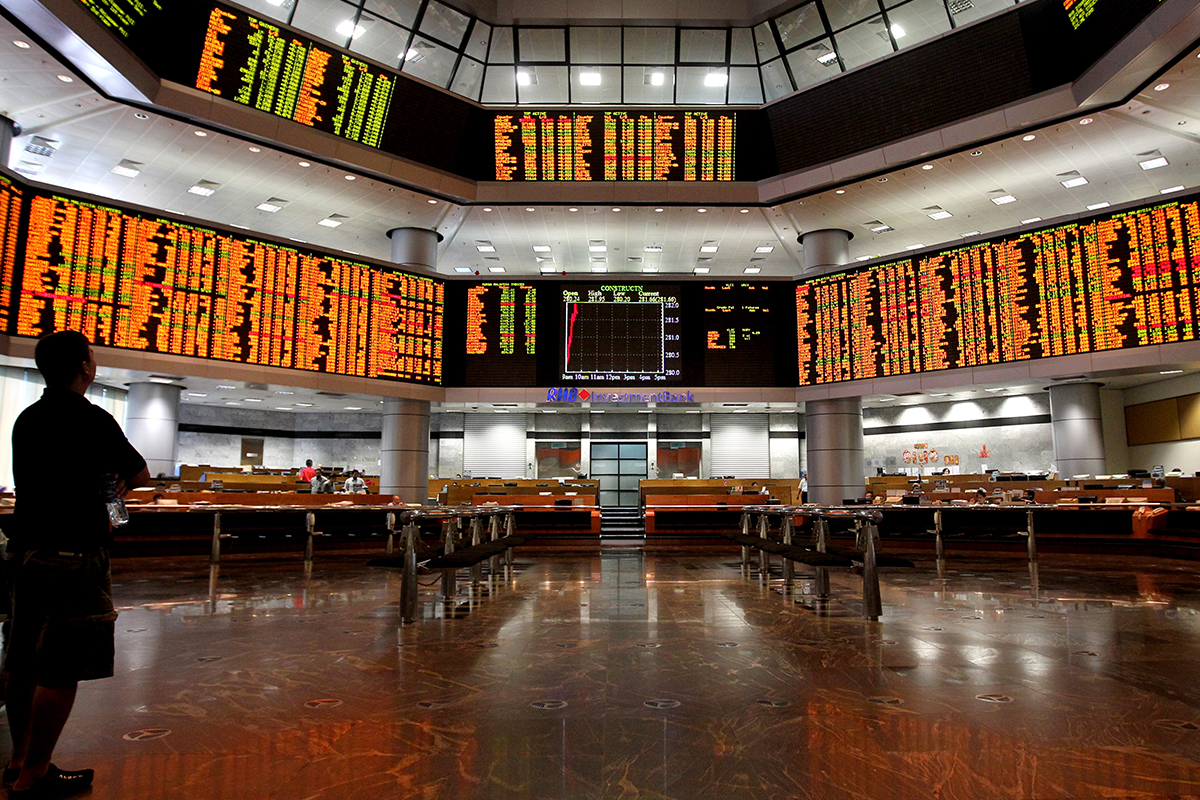 KUALA LUMPUR (Feb 22): Rakuten Trade Research is targeting the FBM KLCI to reach 1,870 points in 2021. At 11.33am today, the FBM KLCI was down 1.72 points to 1,583.21.
In its market outlook for the first quarter of 2021 (1Q21) briefing today, Rakuten Trade Research head of research Kenny Yee stated that this target for 2021 is based on a 15.5 times calendar year 2021 (CY21) price-to-earnings (PE) ratio, driven by solid earnings growth as well as prevailing alluring market valuations.
Earlier during his presentation, Yee said the research house had raised its corporate earnings recovery estimates for 2021 to 38.7%, from 35.3% previously.
"For 2021 everyone is expecting solid earnings growth from our corporates, especially among our KLCI constituents," he noted.
Yee opined that among the FBM KLCI constituents for 2021, the manufacturing sector (which is inclusive of rubber glove stocks), the banking sector and companies in the "others" segment such as IHH Healthcare Bhd, Dialog Bhd and MISC Bhd would lead the charge in terms of the earnings growth.
Particularly in the case of Dialog and MISC, the higher crude oil prices would help to lift earnings.
The head of research opined that the estimated PE ratio in 2021 for the FBM KLCI was low at 13.8 times, compared to the 18.8 times five-year average PE ratio seen.
"This is a good sign, considering that Malaysia has been considered to have been trading on a higher valuation as compared to our regional peers. We are always deemed as a more expensive market.
"Due to the robust earnings growth forecasted this year, and the lack of buying interest from the funds, our valuations have been rendered very attractive for the moment, below 14 times at current levels," he said.
He noted that corporate earnings in Malaysia are more broad-based, as they are mainly led by higher crude oil and crude palm oil prices, as well as glove manufacturing.  
At the same time, Yee also highlighted that the PE ratios at Wall Street have expanded. For example, the Nasdaq year-to-date PE ratio stands at 28 times, from the 21 times achieved in 2020 and 16 times in 2015.
As such, he believes that Wall Street is highly susceptible to the slightest hint of negative news, and forecasted high volatility ahead.
"Thus, we should see some of these funds to flow into emerging markets, especially Asia. Though Malaysia is not in the 'Premier League', we reckon we will benefit from the spillover effects," he viewed.
When the buyers do return, Yee reckoned Malayan Banking Bhd, CIMB Group Holdings Bhd, RHB Bank Bhd, Sime Darby Plantation Bhd, IOI Corp Bhd and Hap Seng Consolidated Bhd to be the prime beneficiaries.
Other companies that are also on the radar in this respect are Maxis Bhd, Axiata Group Bhd, Digi.Com Bhd and Dialog, whose earnings are expected to be reasonable this year, expanding between 10% and 20%.
Read also:
Retail investors to continue to be main supporter of Malaysian equity market — Rakuten Trade Research
Buy when there is consolidation or collection, says Rakuten Trade Research