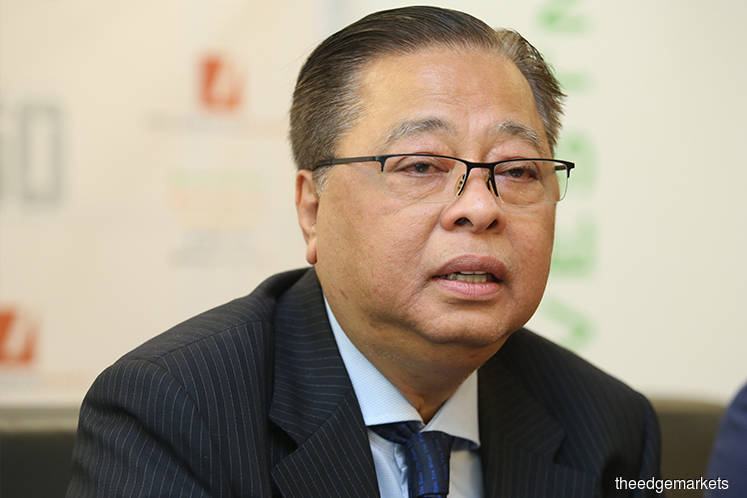 KUALA LUMPUR (July 18): The opposition is seeking to debate the Public Accounts Committee's (PAC) report on RM19.4 billion in goods and services tax (GST) refunds owed in the next parliament sitting.
Opposition leader Datuk Seri Ismail Sabri Yaakob (BN-Bera) told reporters this morning that the opposition would introduce two motions this morning.
"The first motion is to debate the PAC report, the second is to review the decision to not refer Finance Minister Lim Guan Eng to the Committee of Privileges yesterday, which will be debated in October," explained Ismail.
He also added the opposition would be requesting Speaker Datuk Mohamad Ariff Md Yusof to recuse himself from chairing the Dewan Rakyat when the PAC report debate and the review of Mohamad Ariff's decision are taking place.
Prior to that, Ismail requested in the Dewan Rakyat that Mohamad Ariff review his decision to not send Lim to the Committee of Privileges, saying that while his decision was final, the opposition leader could submit a motion to discuss the issue in the next parliament sitting, which starts in October.
Yesterday, Mohamad Ariff rejected the opposition's motion to refer Lim to the Committee of Privileges over earlier-made remarks on the GST refunds.
This led to Ismail, among others, exiting the chamber.
Lim was reported as saying the GST refunds were "robbed" by the previous government prior to the PAC report's release.
The PAC report found the RM19.4 billion in GST refunds have been placed in a consolidated revenue account, thus leading to opposition MPs requesting that Lim be referred to the committee.
See also:
Opposition chief Ismail Sabri walks out of Dewan Rakyat after spat with Speaker over Guan Eng's GST refunds comments
Refer minister to parliamentary panel over GST claim — BN
'Customs delayed GST refund process as BN govt lacked money'
BN govt stole GST refunds, says Guan Eng