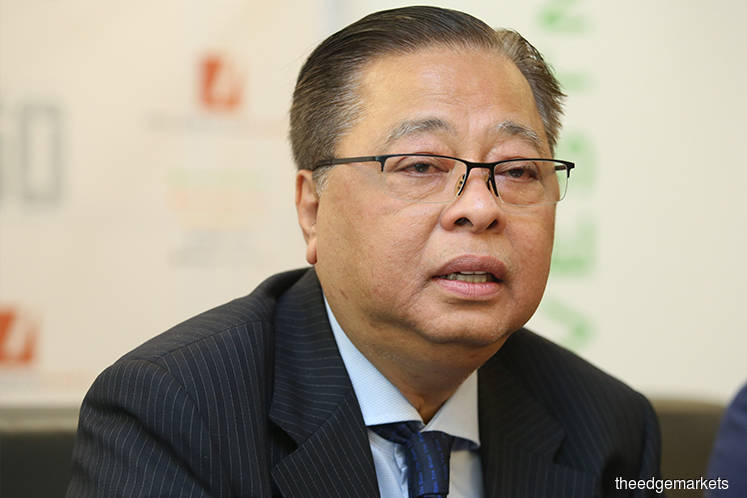 KUALA LUMPUR (July 17): Opposition leader Datuk Seri Ismail Sabri Yaakob walked out of parliament following a spat with the Dewan Rakyat Speaker over Finance Minister Lim Guan Eng's comments on GST refunds.
During question time, Ismail Sabri (BN-Bera) called for Lim to withdraw the use of the word "robbery" when he first mentioned the allegedly missing RM19.4 billion goods and services tax (GST) tax refunds.
Ismail Sabri had asked Speaker Datuk Mohamad Ariff Md Yusof to compel Lim to withdraw his remarks over the GST refunds, but Mohamad Ariff said: "The Speaker's decision is final."
Ismail Sabri had called the ruling unfair, as Mohamad Ariff indicated that Lim had not done anything wrong by making the remark.
After that, Ismail Sabri, followed by Khairy Jamaluddin (BN-Rembau), Datuk Seri Wee Ka Siong (BN-Ayer Hitam) and Awang Hashim (PAS-Pendang) and Datuk Seri Ahmad Maslan (BN-Pontian), left the chamber.
During a press conference, Ismail Sabri called for Lim to be referred to the Parliament's Committee of Privileges or to apologise to the nation.
"Bagan MP has lied in the chamber and is protected by the Speaker," said Ismail Sabri while also claiming that Mohamad Ariff holds double standards regarding opposition MPs and is clearly biased towards the government.
Khairy quipped: "How can he even be a judge, useless fella?"
This follows the Public Accounts Committee's report which found that the GST refunds had been placed in a consolidated revenue account, in contrast to earlier remarks made by Lim.