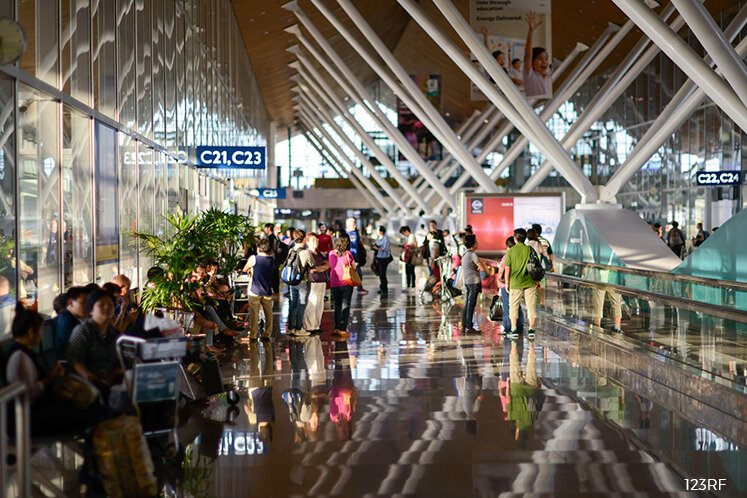 KUALA LUMPUR (April 19): A new cluster of Covid-19 infections has been detected among Malaysian students returning from Temboro, which has been declared a coronavirus red zone in the district of Magetan, Indonesia.
So far, the cluster comprises 43 people who were found positive for Covid-19 on their return on April 16; 34 of them have been quarantined in Melaka, while nine have been isolated in Kuala Lumpur and Putrajaya. 
"There are several cases that are awaiting their test results," said the Ministry of Health's director-general Datuk Dr Noor Hisham Abdullah.
With the addition of these 43 cases, Malaysia now has a total of 48 imported cases, which made up 57% of the 84 new infections the ministry detected as at noon today. The five other imported cases are: one from Kalimantan, three from Aceh, and one from Turkey, said Dr Noor Hisham.
With the 84 new cases today, Malaysia now has a total of 5,389 cases.
Meanwhile, Dr Noor Hisham also updated that of the Sri Petaling cluster, 26,522 have been tested to date, with 23,105 found negative against 1,950 found positive.
As for the tahfiz cluster, 4,052 individuals have had their samples taken for testing from 11,166 at-risk people identified, and 325 were found positive.
There is also one new case reported from the Menara City One cluster, which is currently under enhanced movement control order (EMCO), bringing the total in the cluster to 40. 
Meanwhile, the Bali patient under investigation (PUI) cluster saw an increase of four cases, making the total 37 cases.
Malaysia tested over 105,000 individuals, detection rate at 5%
On the rate of testing, Dr Noor Hisham said Malaysia has now tested over 105,000 individuals to date, with 5,389 found positive, which means a positive testing rate of about 5%, as opposed to the 6%-7% experienced in other countries.
Malaysia, Dr Noor Hisham reiterated, has a testing capacity of 11,500 tests per day. The labs tested over 10,000 tests yesterday.
"However, we use the targeted approach," said Dr Noor Hisham. 
"Of the total, the close contact category makes up 31% of all our tests, followed by 10% from the Sri Petaling group and another 8% from the tahfiz cluster," he added. 
The most important thing, he said, is that the nationwide movement control order appears to be working on lowering the number of new cases. 
"Now, we have reduced to two-digit [new daily cases]. We need to increase our efforts to further reduce this figure," he added.
Read also: 
Covid-19: Daily new cases rises to 84 after two days of decline, still less than daily recoveries of 95
Photo Gallery: ALL LOCKED UP
For Menara One City residents, the wait continues
Under tight security, PKNS Kampung Baru folk undergo active screening for Covid-19
Stay at home. We will deliver the news to you at theedgemarkets.com.