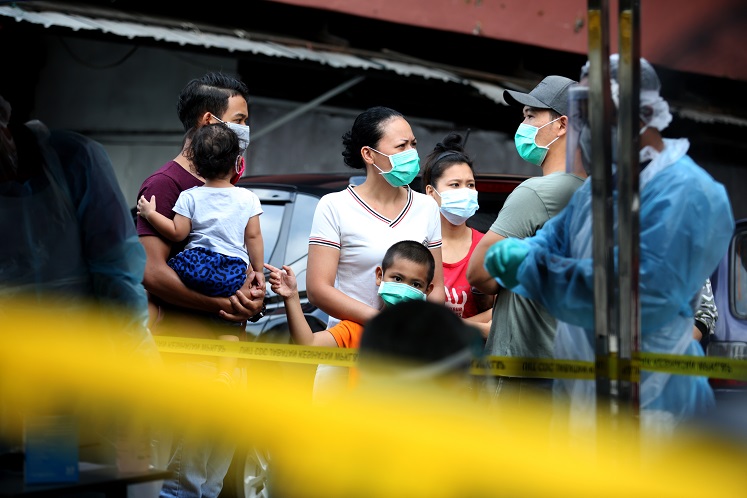 KUALA LUMPUR (April 16): Medical workers from the Ministry of Health were actively screening residents at the PKNS Kampung Baru flats here for Covid-19.
The building was placed under greater security after one of the dwellers succumbed to the respiratory disease on April 11.
So far, 23 cases have been detected at the 17-storey complex.
Yesterday, residents could be seen waiting for their turn to be tested by healthcare workers, clad in full sets of personal protective equipment.
Police kept a watchful eye over them and limited traffic entering and leaving the premises.
Here are some pictures of the situation around the building, taken by photographer Sam Fong.