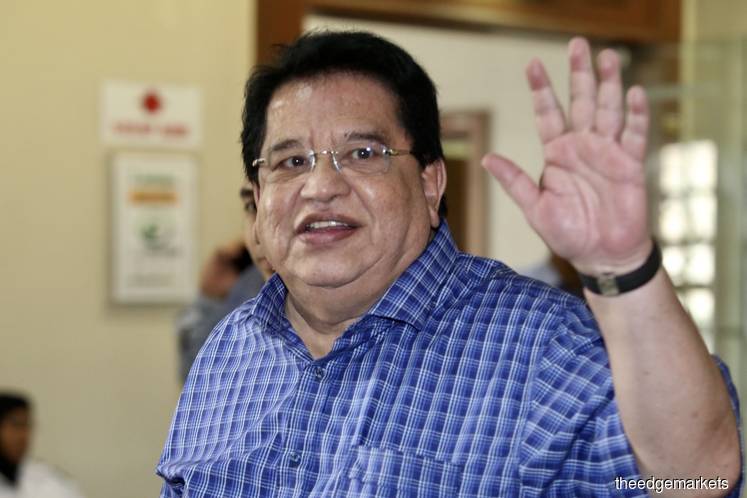 KUALA LUMPUR (March 4): Umno treasurer Datuk Seri Tengku Adnan Tengku Mansor told the court today that he had used his own money first to fund his party in two by-elections in 2016 before being reimbursed a RM2 million cheque by businessman Tan Sri Chai Kin Kong.
 
Tengku Adnan, also known as Ku Nan, explained that the RM2 million was issued as a cheque to his private company, Tadmansori Holdings Sdn Bhd, by Chai as a political donation.
 
In general, political donations were made in cash because money was required to pay for campaign expenses and time was quite short. However, it was difficult for Chai to generate cash in a short amount of time, the witness said.
 
"Tan Sri informed me that it's very difficult to get cash. So I advanced my money for the by-elections first from my own company. That's why I said, you can give me a cheque but write it to Tadmansori Holdings," Tengku Adnan testified.
 
Last month, Tengku Adnan testified that prior to becoming a minister, he was a successful businessman, therefore he "did not need" the RM2 million alleged kickback he got from Chai in 2016.
 
He explained that the money he received from Chai was to cover a RM2 million advance he gave Umno on Chai's behalf to fund the party's expenses in two by-elections at Sungai Besar and Kuala Kangsar, as Chai had pledged to donate the sum to the party.
 
"Chai informed me that he agreed to donate money amounting to RM2 million to Umno for both by-elections. However, he required a little time to raise funds and would pass the money to me later. I informed Chai that I would advance the RM2 million to Umno first since I trusted Chai to keep his pledge of RM2 million, so I used my money for the advance to pay for Umno's expenses for both by-elections," he said previously.
 
Tengku Adnan also said he had been tasked with raising RM5 million for the by-elections at the time and had asked Chai, his friend for over 30 years, to help out.
 
Ku Nan has entered his defence for his corruption trial, where six witnesses are expected to be called. This will happen after he has been cross-examined by the prosecution, which is led by Deputy Public Prosecutor Julia Ibrahim, while Counsel Datuk Tan Hock Chuan represents the accused.
 
Tengku Adnan was first charged on Jan 23, 2019 under Section 165 of the Penal Code for accepting the RM2 million from Chai via a Hong Leong Islamic Bank cheque belonging to his company, which was deposited into the CIMB Bank account of Tadmansori Holdings on June 14, 2016, when it was known that Aset Kayamas had links to his official duties as the then Federal Territories Minister.
If found guilty, Tengku Adnan faces up to two years in jail or a fine, or both.
See also:
Ku Nan rages in court over RM900m asset revelation after private hearing bid rejected
Tengku Adnan applies for in-camera proceedings for RM2m corruption trial