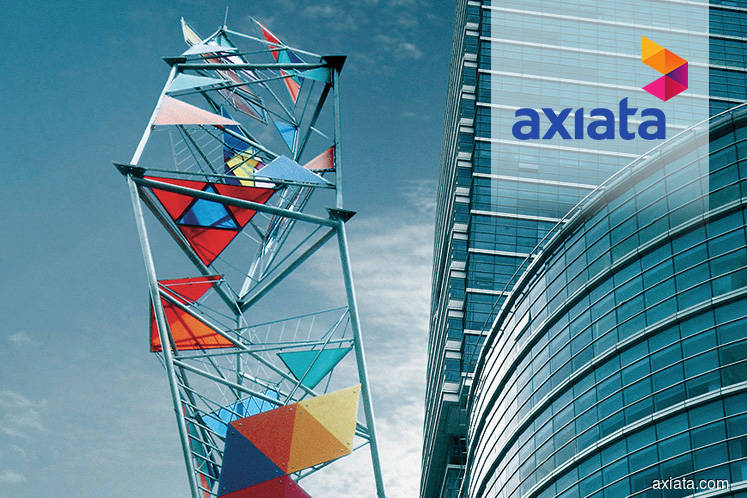 KUALA LUMPUR (Feb 21): Axiata Group Bhd is in talks with Bank Negara Malaysia to obtain a digital banking licence and the telco group is also engaging with up to 11 parties including banking institutions, to make the bid for the licence.
This was revealed by the telco group's newly-appointed deputy chief executive officer Datuk Mohd Izzaddin Idris at the group's financial results briefing today.
"We have provided our comments, and have been engaging with Bank Negara," said Mohd Izzaddin, when he revealed the group is being engaged by banking institutions as potential partner.
"Hopefully, we can form the partnership that's needed and make the submission in June," he added.
If all goes well, Izzaddin said Axiata expects to establish the virtual bank by the second half of 2021.
The Edge Malaysia weekly had previously reported in July last year that Axiata Group is applying for a digital banking license here. The group has footprints in the e-payments sector through its e-wallet platform Boost, which has over 4 million users and dubbed as among the top 3 e-wallet service providers from 32 players in the country. 
The group has also experimented with shariah-compliant micro lending via Axiata Digital Capital, and has prodvided RM45 million worth of loans to-date, with non-performing loans (NPL) at 1%, said Izzaddin.
Izzaddin further said Axiata will determine the best partner based on the market segment being pursued by the company.
"What is important in this particular arrangement is what each party can bring to the table. We are efficient in e-wallet, micro-lending and algorithmic lending, that is the skill sets that we bring," Izzaddin said.
When asked if the parties pursued Axiata on the venture, Mohd Izzaddin simply replied, "Yes."
While Axiata is not required to partner banking institutions, Izzaddin said it "makes a lot of sense" to partner with banks, because of banks' familiarity with the associated risks and the compliance framework.
Shares of Axiata closed unchanged at RM4.25 today, giving it a market capitalisation of RM38.95 billion. 
Read also:
Axiata delivers record earnings in FY19 on 'Shifting Gear' focus 
Axiata to raise RM255.2m via listing of Bangladesh unit Robi 
Axiata plans RM6.6b capex for 2020, says in no rush to list edotco