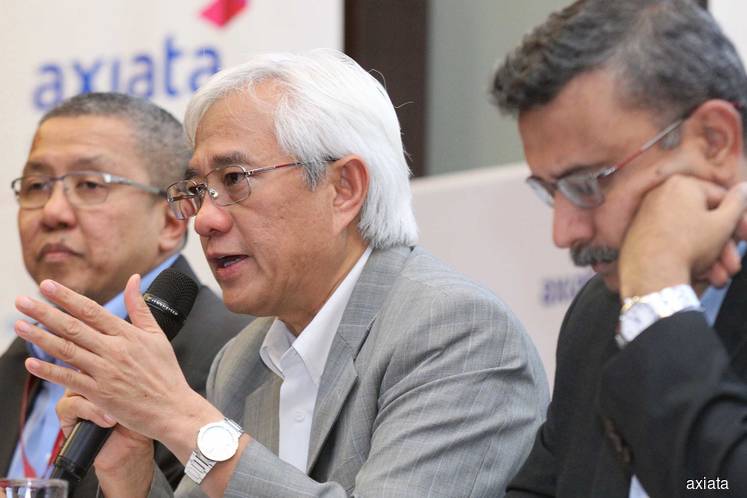 KUALA LUMPUR (Feb 21): Axiata Group Bhd is planning RM6.6 billion worth of capital expenditure in 2020, the bulk of which will go to its ongoing expansion plan in Indonesia for its telco outfit XL Axiata.
Around 9% of the allocated capex or RM600 million has been earmarked for its 62.4%-owned tower company, edotco, although this can be "flexible", depending on the urgency of potential acquisition deals, the management said during its financial results briefing earlier today.
"Most of the capex continues to go to Indonesia. We still have a clear strategy of expansion [there]," said group chief financial officer Vivek Sood.
"We also have requirements in Bangladesh, for example, where we are still expanding the 4G network," said Vivek, referring to Axiata's Robi in Bangladesh that is going for listing this year to raise around RM255 million for the network expansion.
On 5G investments, Axiata said allocations have been made solely for trial purposes.
Group chief executive officer Tan Sri Jamaludin Ibrahim said the group is in no rush to list edotco while hinting of a threshold that the tower company has to reach before Axiata will seriously consider spinning it off.
"We are still evaluating edotco's state of readiness, waiting for it to be the right size. We are growing, and we are still looking at acquiring more tower assets," said Jamaludin.
"We want it to reach a certain critical mass before we pursue a listing of edotco," said Jamaludin. "Operationally, we are ready. We have been ready for over a year," he added.
edotco owns over 4,000 telecommunications towers in Malaysia, and manages another 5,000 towers in the country. Across the region, the company owns over 27,000 towers, including in Malaysia.
According to news reports, Axiata was seeking a valuation of slightly over RM10 billion for the tower company in its current state.
Axiata, its management said today, is still able to "easily fund" the tower business, considering the RM5 billion headroom and over RM4 billion cash in the holding company.
"[edotco] is currently the 13th largest [tower company] in the world. Our aspiration is to be the 5th largest in the world by 2022. So, likely in between that, we may look at [the prospects of a listing] again," said Jamaludin.
Read also:
Axiata delivers record earnings in FY19 on 'Shifting Gear' focus 
Axiata in talks with 11 parties for digital banking licence bid 
Axiata to raise RM255.2m via listing of Bangladesh unit Robi