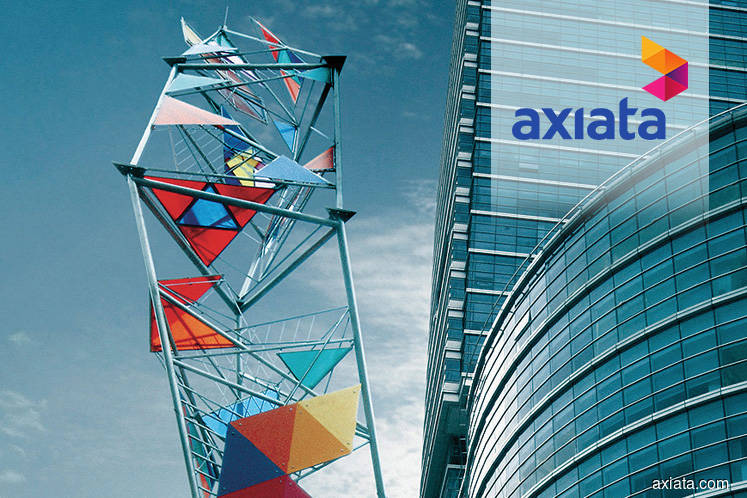 KUALA LUMPUR (Feb 21): Axiata Group Bhd posted a net profit of RM332.56 million in the fourth quarter ended Dec 31, 2019 compared to net loss RM1.46 billion a year earlier, on the back of operational performance and lower depreciation and amortisation due to one-off assets written off in the fourth quarter of 2018.
In a bourse filing today, Axiata said revenue for the quarter was flat at RM6.26 billion.
Axiata proposed a dividend of 4 sen and a special dividend of 0.5 sen per share in respect of the financial year ended Dec 31, 2019 (FY19).
For FY19, Axiata posted record net profit of RM1.46 billion compared with net loss of RM4.76 billion a year earlier, while revenue rose to RM24.58 billion from RM23.89 billion.
In a separate statement, Axiata said all its operating companies (OpCos) were now profitable as XL Axiata Tbk and Robi Axiata Ltd stepped up to deliver across key metrics.
It added that headline key performance indicators for earnings before interest, tax, depreciation and amortisation (EBITDA) growth and return on invested capital (ROIC) exceeded targets.
Axiata said EBITDA rose 27.4%, growing significantly higher than the 2.9% increase in revenue, while ROIC improved 5.1 percentage points as a result of overall portfolio rationalisation strategy in divesting non-core businesses as well as "Operational Excellence".
Axiata chairman Tan Sri Ghazzali Sheikh Abdul Khalid said its results delivered in 2019 signals that the group is on the right track with its profit and cash focus.
"We will continue to strengthen the group's balance sheet, while staying the course in ensuring operational excellence across our markets," he said.
Meanwhile, Axiata president and group chief executive officer Tan Sri Jamaludin Ibrahim said the group's 2019 performance reflects well-executed strategies and adjustments made in response to the hyper competitive and fast shifting industry landscape.
"The 'Shifting Gear' focus has been on point, as all OpCos are now profitable with XL and Robi surging over 100%.
"2020 will be a defining year as we go full throttle on execution of 'Operational Excellence', in ensuring profitable growth as we future proof the organisation," he said.
At the midday break today, Axiata shares were 0.24% or 1 sen higher at RM4.26 for a market capitalisation of RM39.04 billion.
Read also:
Axiata in talks with 11 parties for digital banking licence bid
Axiata to raise RM255.2m via listing of Bangladesh unit Robi 
Axiata plans RM6.6b capex for 2020, says in no rush to list edotco