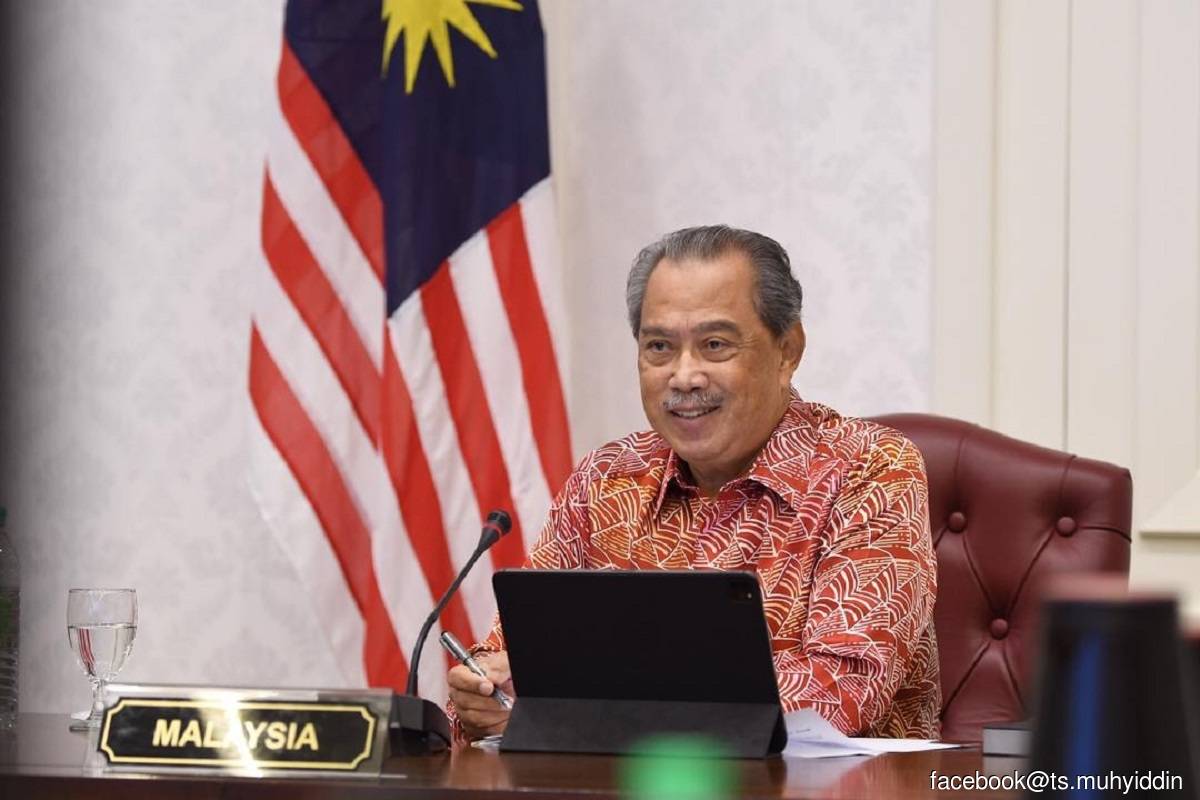 KUALA LUMPUR (July 8): Attorney General Tan Sri Idrus Harun said Tan Sri Muhyiddin Yassin remains the country's prime minister in terms of the law as it is not clear at this stage that he has lost the confidence of a majority of members of Parliament (MPs).
In a statement today, Idrus said the government does not have any clear facts for now that prove Muhyiddin has lost the majority support in the Dewan Rakyat.
"Pursuant to Article 43 (2) (a) of the Federal Constitution, the determination of whether a person has the confidence of a majority of the members of the Dewan Rakyat shall be determined by the members of the Dewan Rakyat themselves and not through a statement by a political party or any political party leader," he said.
Idrus was referring to the media statement made by UMNO president Datuk Seri Dr Ahmad Zahid Hamidi late last night that UMNO, one of the component parties of the Perikatan Nasional ruling coalition, had decided to revoke the party's support for the government with immediate effect.
Ahmad Zahid called on Muhyiddin to step down from his post to allow for the appointment of a temporary prime minister who will focus on the people's well-being, address the Covid-19 pandemic, and ensure that the vaccination process is expedited.
He added that UMNO does not support any effort in naming Datuk Seri Anwar Ibrahim as a candidate for prime minister, nor will it support any DAP/Pakatan Harapan-led government.
The statement by Idrus came following his reported meeting with Muhyiddin this morning at the latter's residence in Bukit Damansara.
Other vehicles sighted by media at the area included one that was believed to have ferried newly appointed Deputy Prime Minister Datuk Seri Ismail Sabri Yaakob.
Read also:
Zahid: UMNO withdraws support for PN, calls for Muhyiddin to step down for temporary Prime Minister 
PAS pledges unwavering support for Muhyiddin as PM