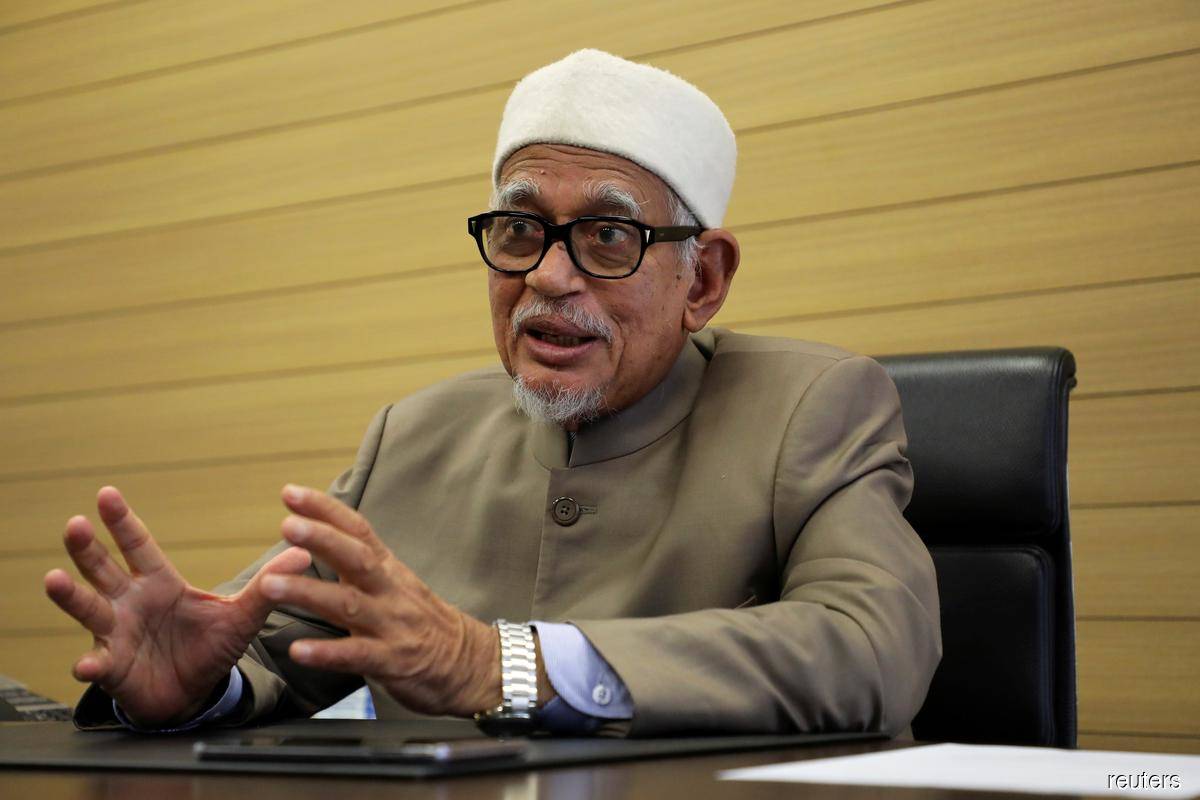 KUALA LUMPUR (July 8): PAS, which is one of the component parties of the Perikatan Nasional (PN) ruling coalition, has expressed its unwavering support for Tan Sri Muhyiddin Yassin to remain as the Prime Minister of Malaysia.
"PAS reaffirms its full support for Tan Sri Muhyiddin Yassin as the Prime Minister, including the undivided support of all 18 PAS members of Parliament (MP)," PAS president Datuk Seri Abdul Hadi Awang said in a statement today.
This comes after UMNO president Datuk Seri Dr Ahmad Zahid Hamidi announced late last night that the UMNO Supreme Council has decided to revoke the party's support for the PN government with immediate effect.
Ahmad Zahid also called on Muhyiddin to step down from his post to allow for the appointment of a temporary Prime Minister who will focus on the people's well-being, address the Covid-19 pandemic, and ensure that the vaccination process is expedited.
PAS, meanwhile, expressed regret over any actions that could threaten political stability in the country, especially in the current situation where the government is struggling to face the health and economic crisis that are plaguing the country.
"PAS further calls on all the people to unite in supporting the Government's measures in tackling the Covid-19 pandemic, especially towards the success of the National Recovery Plan that is currently being implemented," Abdul Hadi added.
According to a statement by Attorney General Tan Sri Idrus Harun earlier today, Muhyiddin remains the country's Prime Minister by law, as there is no clear evidence at this stage that the latter has lost confidence of a majority of members of Parliament.
Idrus also stressed that the confidence of a majority of the members of the Dewan Rakyat should be determined by the MPs themselves, and not through a statement by a political party or any political party leader.
Read also:
AG: No clear facts to show Muhyiddin has lost confidence of majority of MPs