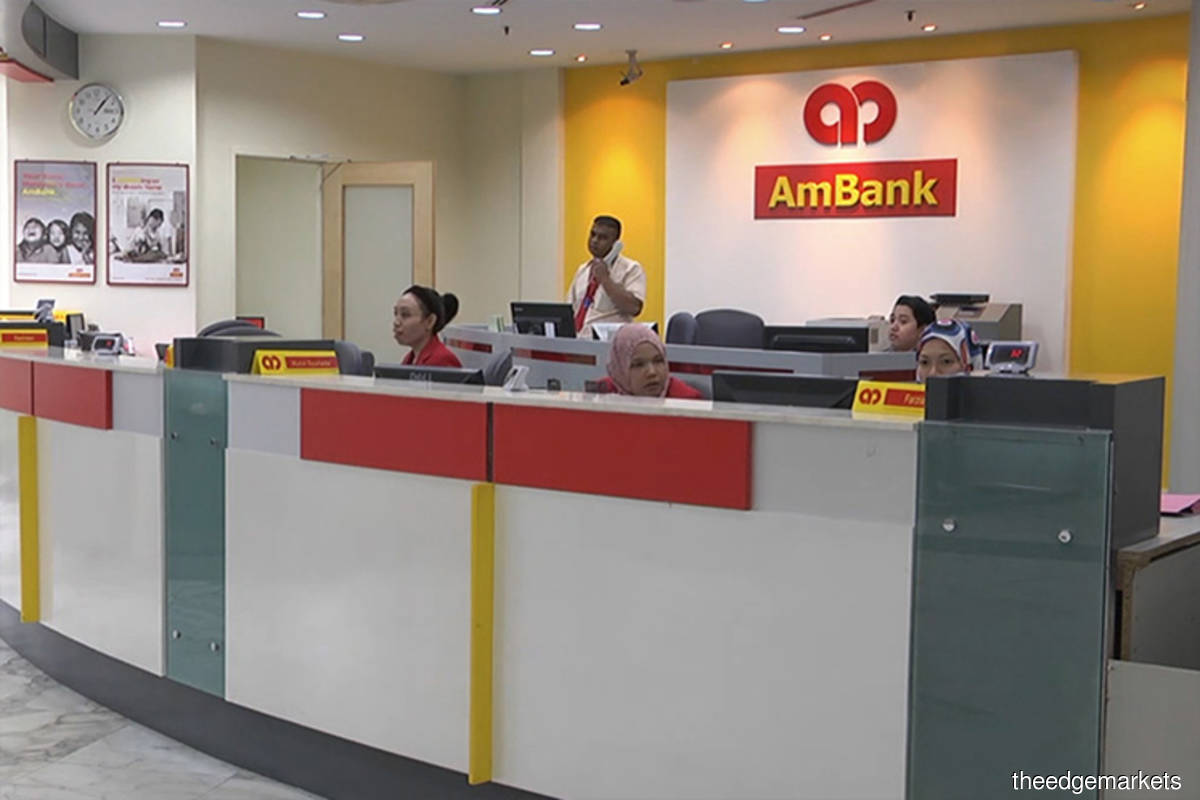 KUALA LUMPUR (Sept 24): AMMB Holdings Bhd (AmBank) said today that it has spent over RM100 million since 2016 to improve the robustness of its processes and to boost its monitoring systems, in the face of reports that said some of its transactions were flagged as "suspicious" by US banks between 2010 and 2016.
In a statement today, the bank also said it is compliant with existing Anti-Money Laundering/Combating the Financing of Terrorism (AML/CFT) framework, and that it is strongly committed to adhering to all banking rules and regulations.
"Over the recent years, global practices for AML/CFT have improved and made more stringent. AmBank is compliant with the existing AML/CFT framework in place.
"We have spent more than RM100 million in a span of four years commencing 2016 to improve the robustness of our processes as well as enhance our monitoring systems, infrastructure and training. We have hired industry talents to transform the bank and ensure compliance with all rules and regulations," the bank added.
According to news reports about a leaked document from the US Treasury Department's Financial Crimes Network, or FinCEN, nine Malaysian banks have been linked to 23 transactions red-flagged by US banks.
AmBank was linked to two transactions involving a total of US$2.9 million received, while Public Bank Bhd was linked to seven transactions involving US$13.37 million that was sent out of the country.
Other Malaysian banks flagged as "potentially suspicious" were Alliance Bank Malaysia Bhd (two transactions, received US$462,378), CIMB Bank Bhd (two transactions, received US$211,868), HSBC Bank Malaysia Bhd (two transactions, received US$871,637), OCBC Bank (two transactions, sent US$10,100, received US$30,253), Standard Chartered Bank Bhd (one transaction, received US$199,965), United Overseas Bank (three transactions, received US$84,234) and United Overseas Bank Malaysia Bhd (two transactions, received US$121.185).
Shares in AmBank today closed eight sen or 2.64% lower at RM2.95, giving it a market capitalisation of RM8.88 billion, after 2.52 million shares were done. Year to date, the stock is down close to 25%.
Read also:
Public Bank says it is committed to combating financial crimes after reports about transactions flagged as suspicious by US banks
Nine banks in Malaysia, led by Public Bank and AmBank, linked to 23 suspicious transactions