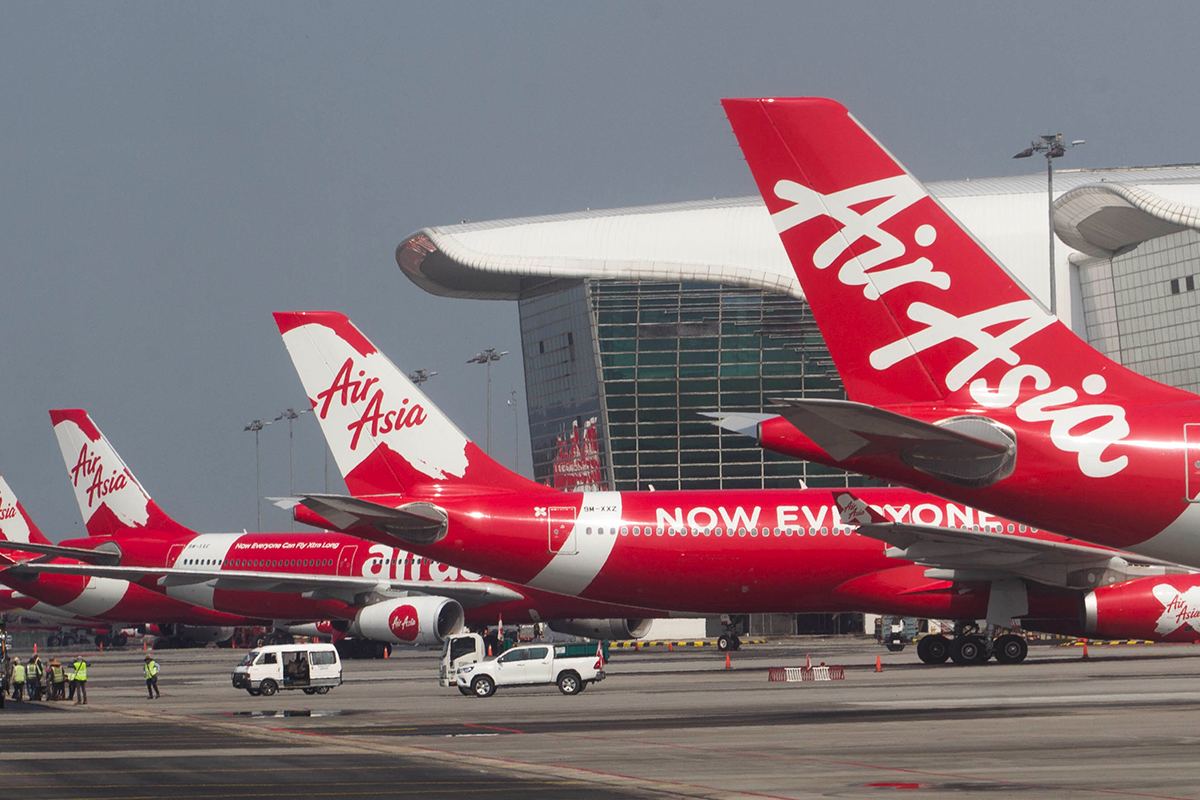 KUALA LUMPUR (Oct 23): AirAsia X Bhd (AAX) has acknowledged that it is being sued by Malaysia Airports Holdings Bhd (MAHB) for an outstanding amount of RM78.16 million that the airport operator claims the long-haul budget airline has owed it.
In a bourse filing, the low-cost carrier announced that it did receive a writ of summons and statement of claim dated Oct 22 from MAHB's wholly-owned subsidiary Malaysia Airports (Sepang) Sdn Bhd at the Kuala Lumpur High Court today. 
The charges are outstanding aeronautical charges, which are composed of passenger service charges, passenger service security charges, aerobridge charges, aircraft parking charges, check-in counter charges, landing charges and late payment charges, pursuant to the Malaysian Aviation Commission (Aviation Services Charges) Regulations 2016 and the conditions of use for Kuala Lumpur International Airport.
As part of the claim, MAHB wants to confiscate AAX aircraft, parts, accessories, vehicles and equipment belonging to AAX, which would only be returned to once the suit has been fully settled in the latter's favour.
"The financial impact to the company will be a cash outflow equal to the amount of the claim of RM78.16 million if successful.
"There is no operational impact to the company," said the airline.
The board of AAX is currently reviewing the documentations received in respect of the claim, and will be seeking legal advice on the matter.
As of yet, it has not confirmed that MAHB is disputing that it is classified as an unsecured creditor under AAX's massive RM63 billion debt restructuring scheme.
Over the course of the past two days, MAHB has issued bourse filings confirming that it has filed for the RM78.16 million sum, as well as for the removal of its classification as an unsecured creditor under AAX's debt restructuring plan.
MAHB seeks to be excluded from AAX's RM63 billion debt restructuring scheme, failing which it will intervene when the restructuring is heard in court.
According to its debt restructuring plan, AAX has classified all of its creditors, including Airbus and aircraft lessors, as unsecured. It needs 75% of them to agree to the plan to restructure RM2 billion in current debts and another RM61 billion in future liabilities, which are mainly linked to the purchases and leasing of planes.
The Edge had reported on Tuesday that MAHB had sent a legal letter to AAX demanding the RM78.16 million while challenging its clarification as an unsecured creditor in AAX's proposed debt restructuring scheme.
Shares in MAHB gained 2.38% or 10 sen to close at RM4.30, valuing it at some RM7.14 billion. It saw 1.68 million shares traded.
AAX shares closed up 0.5 sen at four sen apiece, giving it a market capitalisation of RM165.93 million. It saw 35.59 million shares transacted.
Read also:
MAHB files to be excluded from AirAsia X's debt restructuring scheme
MAHB sends legal letter to AAX in a move that may scuttle debt restructuring of a big customer
MAHB presses ahead with suit against AirAsia X to claim RM78m payment