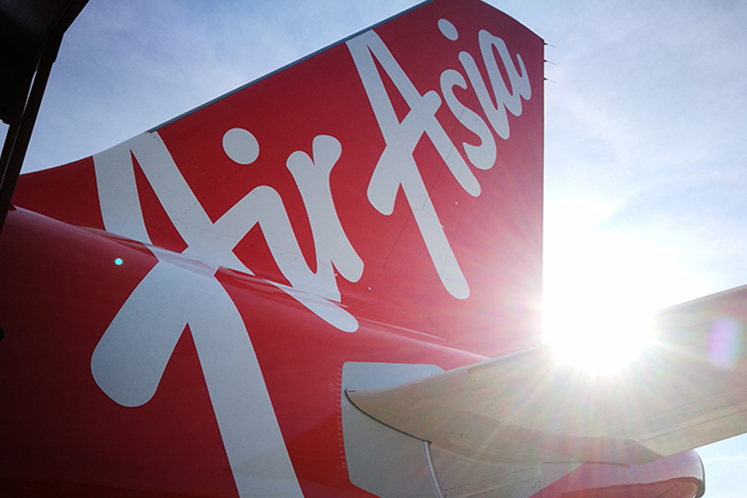 KUALA LUMPUR (July 6): AirAsia Group Bhd said it has applied for bank loans in its operating countries, in order to shore up liquidity to weather the Covid-19 crisis.
Commenting on its prospects in a stock exchange filing today, the budget airline said it has also been presented with proposals to raise capital to strengthen its equity base or liquidity from a number of investment bankers and lenders.
"In addition, AirAsia has ongoing deliberations with a number of parties for joint-ventures and collaborations that may result in additional investments in specific segments of the group's business," the group said in the filing announcing its results for the first quarter ended March 31, 2020 (1QFY20).0
AirAsia also said it would be aiming to defer payments from suppliers and lenders.
The group's cash balances have declined to RM1.61 billion from RM2.59 billion in 4QFY19.
Meanwhile, there was an operating cash outflow of RM116.1 million, compared with an operating cash inflow of RM289 million in the corresponding three months last year.
As for the gearing level, AirAsia currently has a net gearing ratio of 3.8 times, which is up from the 2.9 times registered as of 4QFY19.
Borrowings increased to RM564.8 million, from RM428.9 million in 4QFY19.
Meanwhile, net debt increased to RM11.20 billion, from RM10.30 million in the preceding quarter.
AirAsia posted its biggest quarterly loss since listing of RM803.85 million in 1QFY20, compared with a net profit of RM96.09 million in 1QFY19.
The net loss was pinned on RM270.1 million worth of fair value losses on derivates, some RM110 million in settlement losses for fuel hedges, as well as RM243 million in additional depreciation and lease liabilities interest on operating lease aircraft.
Quarterly revenue was down 15.27% to RM2.31 billion, from RM2.73 billion a year earlier.
In a separate announcement, AirAsia said the delay in the issuance of its 1QFY20 results and its FY19 Annual Report was due to Covid-19 pandemic. AirAsia X Bhd (AAX) issued a similar announcement. 
Both airlines said as the pandemic resulted in movement restrictions being applied to numerous jurisdictions since March 2020 (including Indonesia and the Philippines), their normal work systems and accessibility were disrupted, leading to a delay in finalising their 1QFY20 results and FY19 annual report.
"The company has been endeavouring to make the necessary issuances as soon as possible," their bourse filings read.
The Edge Malaysia weekly (July 6-13 issue) reported many people were puzzled by AirAsia and AAX's request for additional time to come up with their latest quarterly numbers, as listed issuers would already have to issue their 2QFY20 earnings results by August.
Shares of AirAsia closed 0.56% or half a sen lower at 89.5 sen today, valuing the group at RM2.99 billion. AAX shares finished 4.76% or half a sen higher at 11 sen, giving it a market capitalisation of RM456.3 million.
Read also:
AirAsia posts record quarterly loss, seeks payment deferrals and bank loans to sustain cashflow