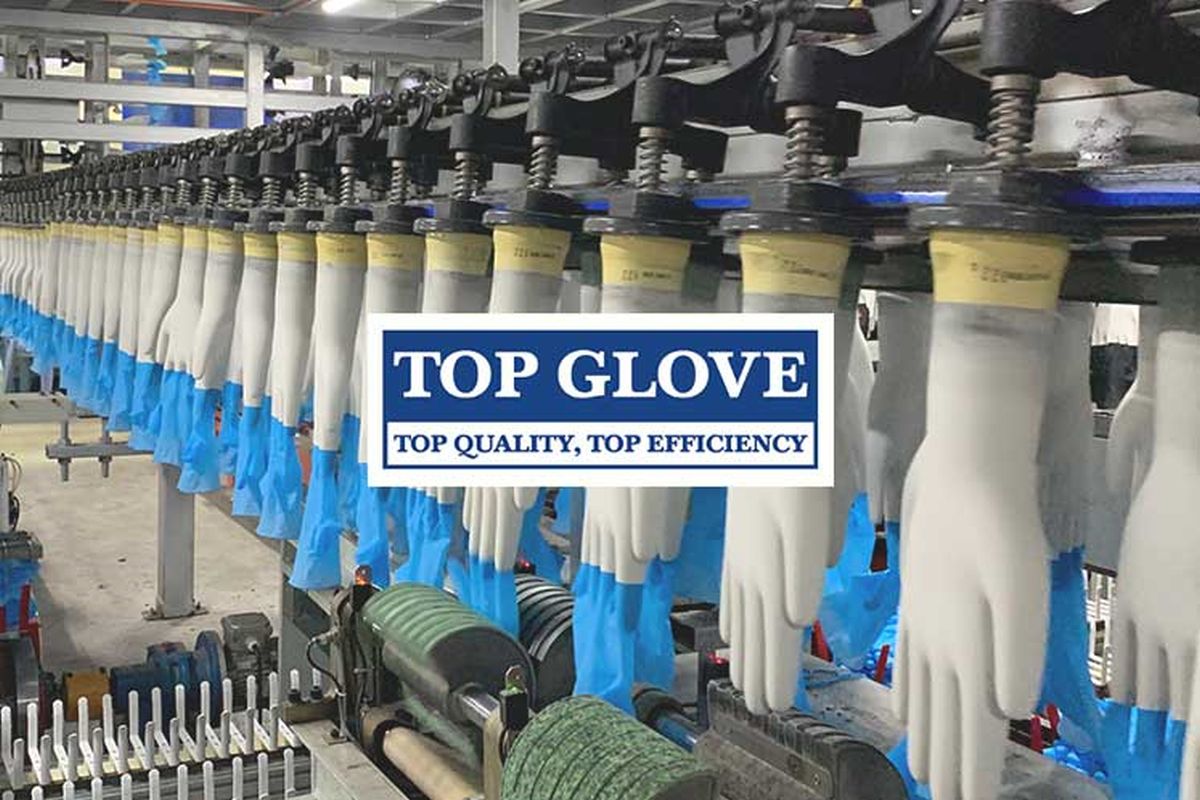 KUALA LUMPUR (April 8): Top Glove Corp Bhd said it has made significant improvements in resolving forced labour issues within the company since engaging an independent consultant last July.
Its executive director Lim Cheong Guan said the company has resolved six out of the 11 forced labour indicators issued by the International Labour Organisation (ILO).
Speaking at a virtual briefing today, Lim said Impactt, the independent consultant, has been tasked to help Top Glove in accessing its ethical trade, human rights and fair labour practices with reference to ILO's forced labour indicators.
The consultant has proposed corrective plans for Top Glove in areas requiring improvements and enhancements, and monitored the implementation of the corrective action plans.
Citing the findings provided by Impactt, Lim said that as of March 2021, the inspection on accommodations showed that all 11 forced labour indicators have improved since August last year when the consultant first started investigating the company.
Lim said the six forced labour indicators resolved are abuse of vulnerability, restriction of movement, excessive overtime, abusive working and living conditions, isolation, and withholding wages.
For the remaining five indicators — retention of identity documents, deception, debt bondage, physical and sexual violence and intimidation, further progress is required to resolve them, he said.
Top Glove had on April 2 made a final balance sum remediation payment with respect to recruitment fees previously paid by its migrant workers to agents or other parties, which the company had committed to remediating as announced in an earlier statement in August last year.
Top Glove has operated based on a zero-cost recruitment policy, under which the company bears all recruitment related fees for its migrant workers since January 2019.
Last week, Top Glove clarified with the US Customs and Border Protection (CBP) and noted that there are no new additional issues on forced labour that have been discovered or added.
However, some additional rectification work on the existing findings, which is already in progress, is required.
The company aims to quickly complete this additional rectification work in a comprehensive manner.
"We will also continue to abide by the requirements of the Withhold Release Order (WRO) in the meantime," said its managing director Datuk Lee Kim Meow.
Also present at today's briefing was migrant rights specialist Andy Hall, who said it is time to acknowledge the increasingly positive momentum shown by Top Glove's leadership to effectively remediate remaining forced labour indicators from the company's direct operations and supply chain.
"We must now begin to evaluate critically CBP's approach towards the company and question its ongoing reluctance to withdraw forced labour trade-related finding at a time when other leading companies in Malaysia are doing far less than Top Glove to ensure the welfare of their workers, yet they are still not similarly subject to CBP trade enforcement action.
"I look forward to working together with them to ensure migrant worker's rights and worker welfare generally are continually prioritised within the company's direct operations and its vast supply chain," he added.
In July 2020, CBP imposed a WRO on two subsidiaries of Top Glove over evidence of forced labour at its factories.
Last month, the US agency issued an order directing all US ports of entry to seize disposable gloves produced in Malaysia by Top Glove, based on its finding that the glove maker used forced labour in the manufacturing of its products.
In response to the action taken by CBP,  Top Glove said on April 5 that no disposable gloves have been seized pursuant to the WRO.
It added that there is also no financial and operational impact to the company based on the current assessment.
Read also:
Top Glove boss says group can still ship gloves produced outside Malaysia to the US
US CBP tells Top Glove to do more to rectify labour issues
No new additional issue on forced labour discovered, says Top Glove 
Top Glove unable to ascertain impact of US seize order over forced labour claims