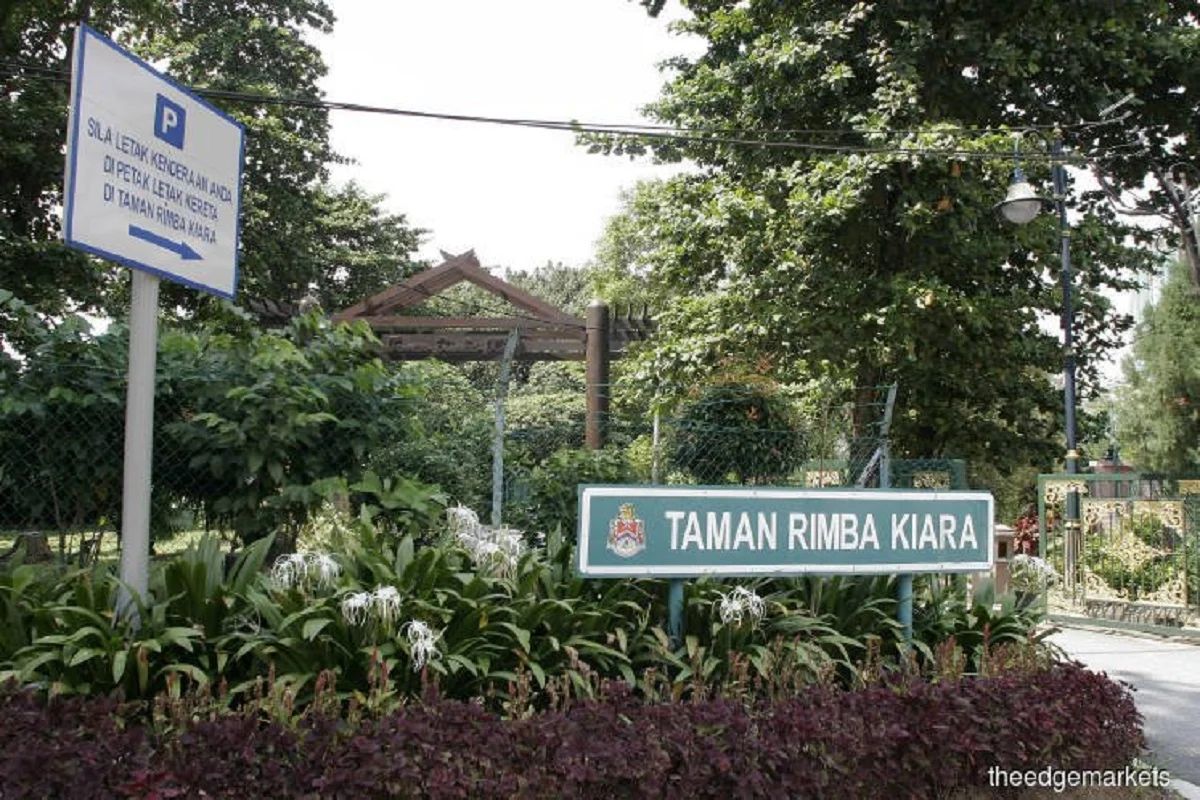 KUALA LUMPUR (Feb 25): The developer of the proposed Taman Rimba Kiara project and Kuala Lumpur City Hall (DBKL) have applied for leave to appeal the decision of the Court of Appeal to quash the project's development order.
A lawyer representing residents of Taman Tun Dr Ismail Ismail (TTDI), who had gone to court to stop the project, confirmed that leave is being sought by Memang Perkasa Sdn Bhd (a subsidiary of Malton Bhd), DBKL, as well as Bukit Kiara longhouse residents, to file an appeal at the Federal Court
"Yes their application for leave to appeal has been filed. I think the respondents filed it either on Tuesday or yesterday," said lawyer Aliff Benjamin Suhaimi when contacted by theedgemarkets.com.
In civil proceedings, appellants are given 30 days to file their appeal. With this, Memang Perkasa, DBKL and the longhouse residents have to formulate questions of law for the apex court to consider in granting permission for the full merits of the appeal to be heard.
A case management before Federal Court deputy registrar Rasidah Roslee has been fixed for March 25
On Jan 27, a three-member Court of Appeal bench led by Federal Court judge Datuk Mary Lim Thiam Suan, unanimously decided that the development order obtained in 2017 by the joint venture between Yayasan Wilayah Persekutuan (YWP) and Memang Perkasa for the project is null and void.
In doing so, Justice Lim set aside the High Court's decision on Nov 28, 2018, which dismissed the TTDI residents' bid to stop the proposed mixed development project on a 25-acre site.
The three-judge bench that also included Datuk Has Zanah Mehat and Datuk S Nantha Balan ruled that there are appealable errors which warranted intervention by the appellate court.
The project was approved by DBKL and former Federal Territories Ministers Datuk Seri Tengku Adnan Tengku Mansor (during the Barisan Nasional administration) and Khalid Samad (under the Pakatan Harapan government).
TTDI residents protested against the proposed development comprising eight blocks of high-end serviced apartments and one block of affordable housing apartments for residents of the Bukit Kiara longhouse, which had secured conditional planning permission and a development order from DBKL.
After the Court of Appeal's decision was delivered, the TTDI Residents Association together with the Save Taman Kiara Working Group hailed the ruling as a major victory.
"This decision is a major victory for our community and neighbouring communities who have been relentless and unwavering in their fight and commitment to preserving Taman Rimba Kiara," they said in a statement.
"We call on DBKL and the FT Ministry to finally do the right thing. Let us work together to deliver affordable, low density, permanent housing for the longhouse residents within the existing four acres of the Rumah Panjang and leave Taman Rimba Kiara to be the wonderful public park that it already is," they said.
Read also: Appeal court quashes Taman Rimba Kiara development order