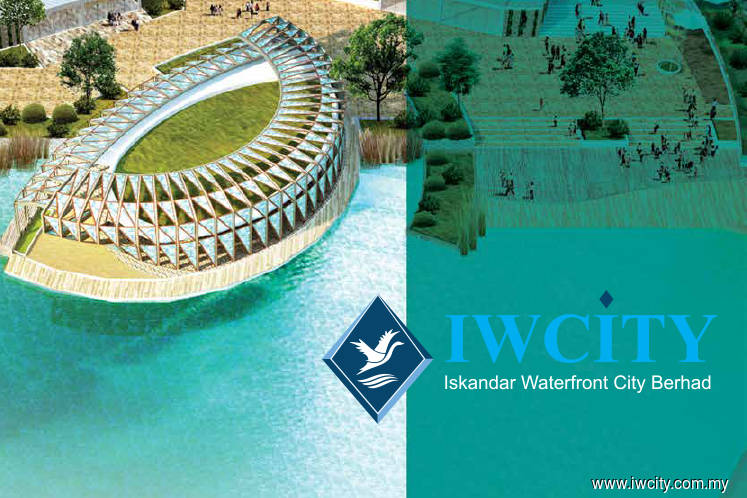 Short selling of IWCity suspended as trade breached Bursa's daily limit
KUALA LUMPUR (June 19): Bursa Malaysia has suspended regular short selling (RSS), intraday short selling (IDSS) and propriety day trading (PDT) of Iskandar Waterfront City Bhd (IWCity) until tomorrow morning.
In a statement, the exchange said the trading activities "has been suspended for the rest of the day as the daily short selling trade limit has reached 3% of the issued number of shares of the said securities".
"The RSS, IDSS and PDT activities will only be enabled the following trading day, Thursday, June 20, 2019, at 8:30am," it added.
IWCity is the most traded counter today, rising 17.82% or 18 sen to an intraday high of RM1.19, with a total of 160.24 million shares transacted.
It is unclear why the counter was so actively traded, but IWCity had previously denied it had a role in the purported revival of the mega Bandar Malaysia project by the government even though on April 19, the government announced that the project would be revived with IWH-CREC Sdn Bhd having to pay a deposit of RM1.24 billion deposit for their 60% stake within 60 days of the project's reinstatement. The stake is valued at RM7.41 billion.
"The Government welcomes the commitment by IWH-CREC to make an advance payment of RM500 million, in addition to the original deposit sum of RM741 million, to be paid within 60 days from the date that the Government officially reinstated the project (April 17)," it said.
IWCity had been linked to the project because of the acquisition of a 60% stake in Bandar Malaysia by IWH-CREC, a joint venture company set up by Iskandar Waterfront Holdings Sdn Bhd (IWFH) and China Railway Engineering Corp. IWCity is the sister company of IWFH.
The joint venture was to be the master developer for Bandar Malaysia.
Related story: IWCity shares soar on renewed buying interest