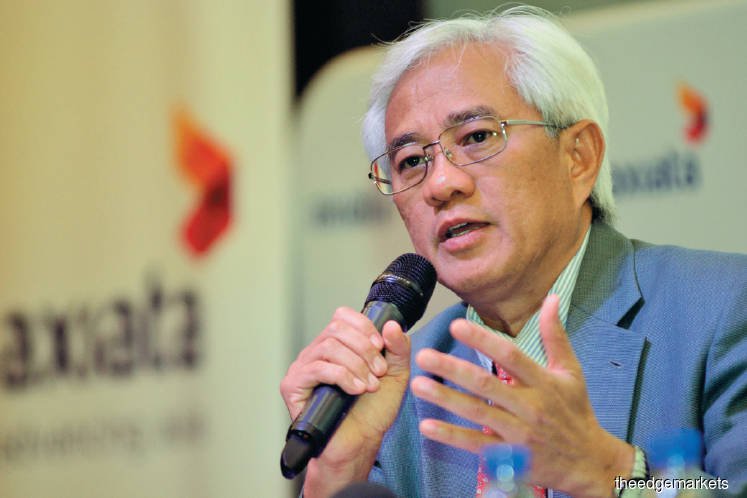 KUALA LUMPUR (Aug 29): Axiata Group Bhd president and group chief executive officer (CEO) Tan Sri Jamaludin Ibrahim today dismissed speculations that the group's planned merger with Norway's Telenor ASA has been called off, saying the deal is on track and the due diligence for it is now 70% done.
He also reiterated that negotiations with Telenor on the matter are expected to take three to six months, with talks targeted to be concluded by early November.
"This is the single biggest M&A (merger and acquisition) in 20 years in the whole region, except North Asia. This is huge, unheard of. It's not about problems, it's about complexity," said Jamaludin during Axiata's briefing on its second quarter results here, today.
"I want to put it into perspective that almost all M&As globally or within Malaysia, involve only one big entity. But this time around, it involves 14 large entities across nine countries. So, imagine how big and complex this is," he added.
He also noted that most deals are primarily or wholly on a commercial basis, but this deal involves two other major factors that are equally important, namely national interest and staff interest.
In order to protect these interests, Jamaludin said "there are a lot of terms to be agreed upon".
He, however, stressed that the ongoing discussions are not due to "hiccups or issues".
He also updated that aside from national interest and staff interest issues, the commercial part of the deal is already 90% agreed on, adding he remains optimistic about the proposed merger.
He also assured that there are "no major significant changes" to what has been announced previously about the deal, adding there is "generally no change" in relation to the shareholding structure proposed.
At 3.15pm, Axiata shares were up 3 sen at RM5.03, valuing the company at RM45.83 billion.
Read also: Axiata posts 2Q net profit on better performance, absence of Indian losses