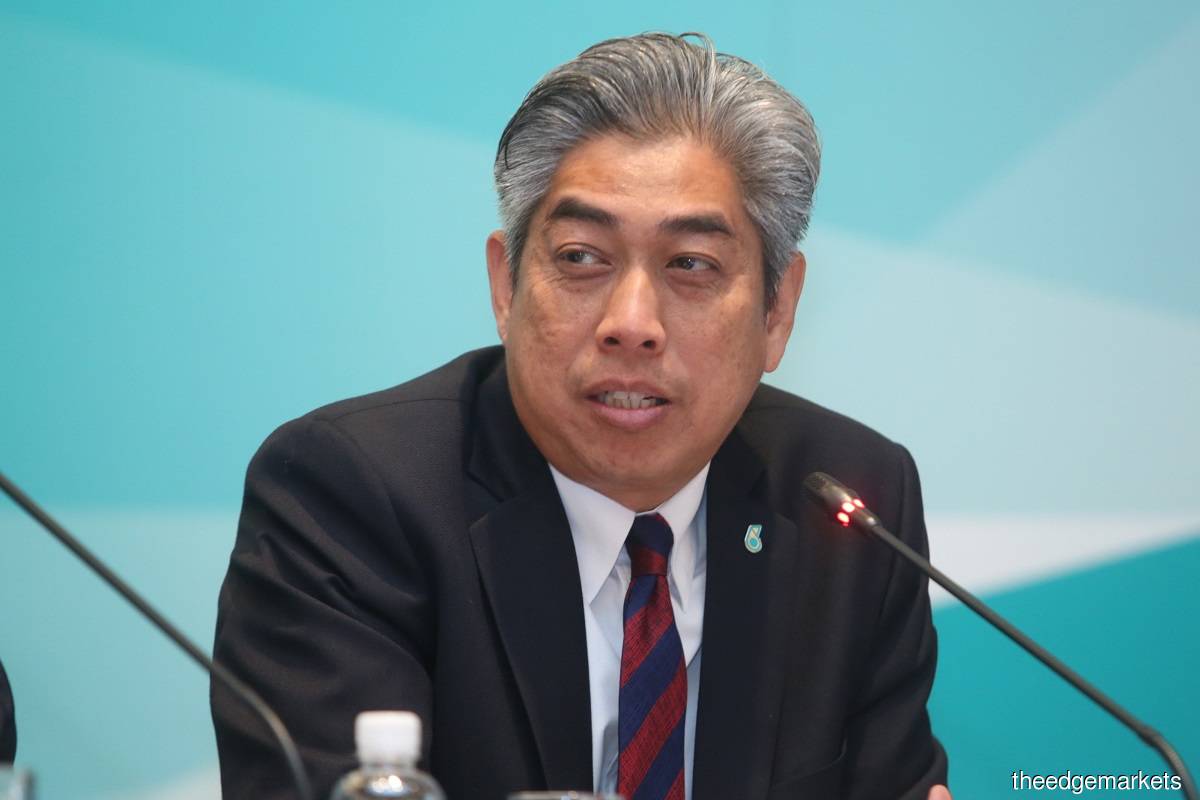 KUALA LUMPUR (April 28): Petronas Dagangan Bhd (PetDag) remains cautious about the outlook of its retail segment business for the year as interstate travel is still limited due to the rising Covid-19 cases in the country, according to its chairman Datuk Md Arif Mahmood.
Speaking at a virtual post PetDag's 39th annual general meeting briefing today, Md Arif highlighted the group, however, witnessed a slight recovery in the retail segment in March this year and remains upbeat about the prospect of resumption in economic activities, including interstate travelling, in the second half of the year.
"We have also expanded outside the physical presence of our gas stations. We have new offerings on Shopee, especially our lubricants, T-shirts and merchandise.
"It is very uncertain (the outlook), but we hope with the vaccination programme that is going to be rolled out, the Movement Control Order will be lifted," he said.
Meanwhile, the marketing arm of the national oil company also said that for its commercial segment, the group saw a 65% drop in jet fuel demand last year as the aviation sector was badly affected by the global pandemic.
"Our market share is still strong, we are still dominant in this and hopefully we should be able to regain back volumes in near time.
"So, it really largely depends on the economic growth," said PetDag managing director Azrul Osman Rani.
On the group's profit margin, Md Arif pointed out that given the market is still struggling to recover, the margin will be tight, especially in the commercial sector.
"There are two kinds of margin we are talking about. If you talk about retail, margin is defined by the Automatic Pricing Mechanism. The key for us is how we can do this at a lower cost.
"The other part of margin will be the non-control margin, which we talk about in the commercial sector.
"As the market gets tighter, given the pandemic situation, the competition will be greater. So this is where the vast logistic network, that we have much better than anyone else, should give us an advantage in terms of serving the customers at more competitive prices," he added.
Previously, on April 25, the group announced that it had budgeted approximately RM500 million of capital expenditure for its retail segment for the financial year ending Dec 31, 2021 (FY21).
Currently there are more than 1,000 Petronas stations and 800 Kedai Mesra nationwide, and PetDag intends to add 1%, or five to 10 stations annually to secure the highest presence and biggest network in Malaysia.
At noon break today, shares of PetDag traded eight sen or 0.4% higher at RM19.90, giving it a market capitalisation of RM19.77 billion.
Read also:
PetDag renews non-fuel target, now eyes 30% EBITDA by 2025