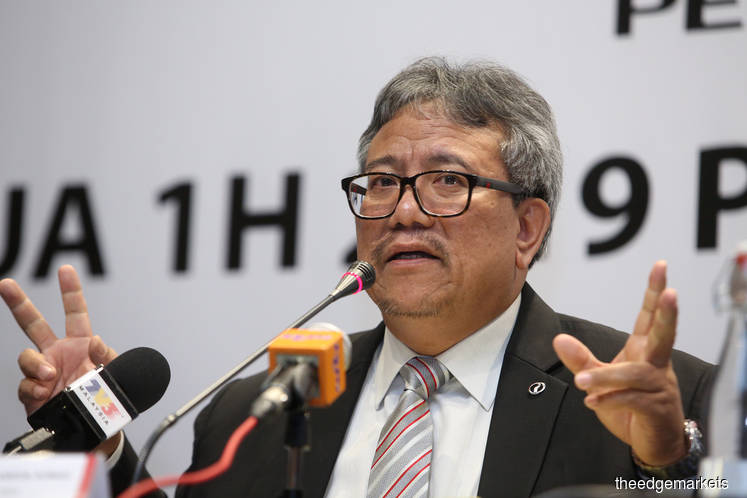 TOKYO (Oct 24): Allaying concerns over conflicts of interest, Perusahaan Otomobil Kedua Sdn Bhd (Perodua) said it is nothing but supportive of Daihatsu Motor Co Ltd supplying its technology for the development of Malaysia's third national car.
"Honestly speaking for us at Perodua, when they (International Trade and Industry Ministry or Miti) announced [that DreamEDGE] will take on the third national car project, the one thing I noticed was that they spoke about maximum local content," Perodua president and chief executive officer Datuk Zainal Abidin Ahmad said.
"We are very supportive. We have about 150 vendors, whose capabilities have improved throughout our transformation journey. So whoever wants to use our vendors' services, they are more than welcome [to do so]," he told Malaysian reporters after the conclusion of the first press day of the Tokyo Motor Show here yesterday.
Daihatsu is an exhibitor at the event.
"The partnership between Perodua and Daihatsu has evolved so much, it has reached a point where there is enough trust between both companies," he said.
Zainal was responding to a question on whether the Daihatsu-DreamEDGE partnership would lead to a possible conflict of interest, considering Daihatsu is Perodua's long-time technical partner and also has equity in the carmaker.
According to Perodua's website, Daihatsu and Daihatsu (M) Sdn Bhd hold 20% and 5% of Perodua respectively.
Perodua, meanwhile, is currently the national car market leader with about 40% of market share.
"In the past, our vendors would just follow the sketches given to them. Today, more than 40% of them are able to design and propose the [vehicle] parts best suited for you (client)," Zainal noted.
"But they need more OEMs (original equipment manufacturers) to buy from them so they can keep evolving. So for the new national car, when we look [at it] from that angle, they (DreamEDGE) actually complement what we have to offer," he added.
"So we're not worried. Competition is very normal and we're very open towards it. But what we need to do is to always think one step ahead."
To recap, Miti on Aug 9 revealed the appointment of DreamEDGE — a low-profile innovation and digital engineering services company — as the anchor company to undertake the project.
However, the bigger bombshell was the accompanying announcement that Daihatsu had been roped in to supply advanced technology.
The first model to be produced under the new national car project was said to likely be a C-segment sedan, set to launch in March 2021.
Perodua currently only has one sedan model — the compact Bezza.
When asked about Perodua's strategy to deal with yet another national car maker, in addition to first national marque Proton Holdings Bhd, Zainal said the entry of a new competitor does not necessarily mean more rivalry but a chance to expand the market.
"When we talk about Malaysia's TIV (total industry volume), we tend to focus on the 600,000 new vehicles [on the road]. But we forget there are also second hand cars and motorcycles," he said.
"For example, with the cheapest model that we have which is the Axia, I can convert these [motorcyclists] into car drivers, [who are paying for safety]. So we are not competing. Rather, we are expanding the market," he added.
See also:
Daihatsu starts talking to DreamEDGE on Malaysia's third national car
Malaysia appoints DreamEDGE as anchor company for new national car project with advanced tech support by Daihatsu