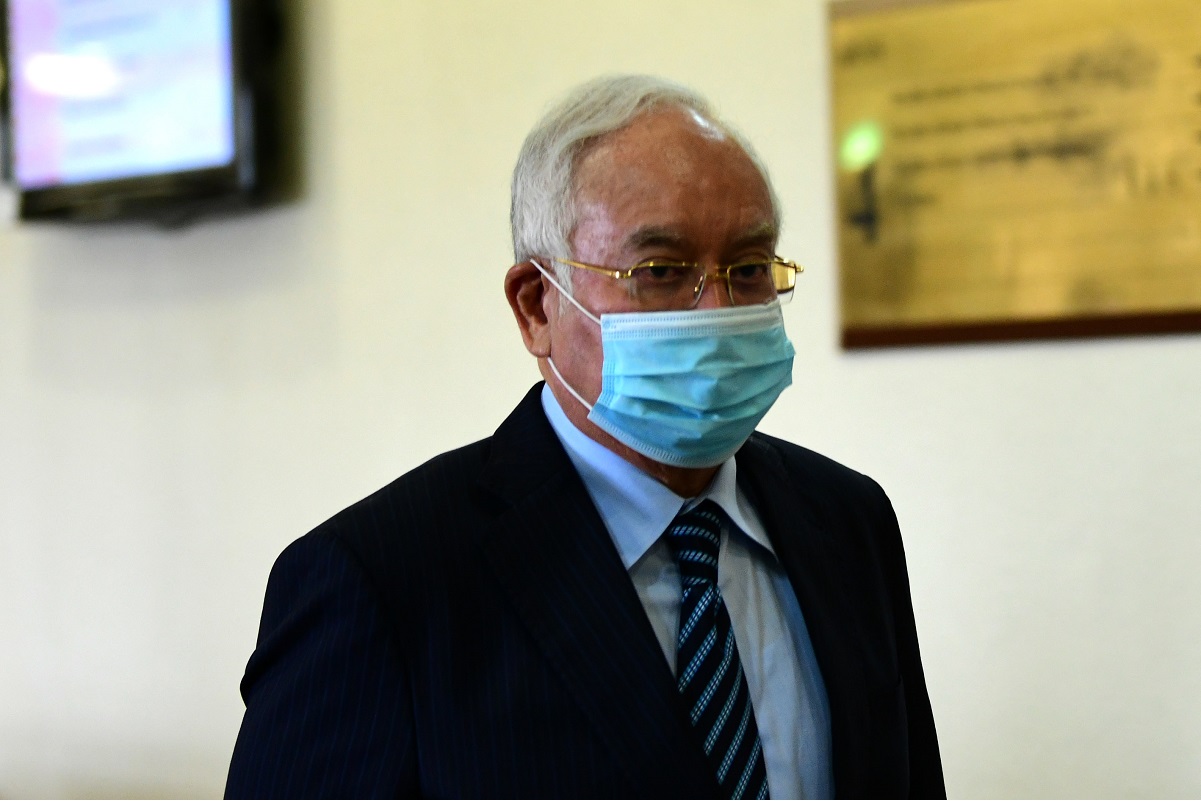 PUTRAJAYA (Feb 2): Datuk Seri Najib Razak has succeeded in securing a delay of the hearing of his appeal in the SRC International Sdn Bhd case, which was originally set to begin on Feb 15.
The former premier is appealing his conviction, and sentence of 12 years' jail and RM210 million fine by the High Court after he was found guilty of all seven charges related to the misappropriation of RM42 million of SRC International funds.
The defence sought to postpone the start date for the appeal hearing after raising issues relating to the notes of proceedings from the High Court, sources familiar with the matter told theedgemarkets.com after today's case management at the Court of Appeal.
"The case management continues tomorrow at 9.30am to fix new dates and filing of submissions. The case is not proceeding on Feb 15 due to the extension of the movement control order, and amendments to notes of proceedings," one source said.
Court of Appeal deputy senior registrar N Kanageswari and deputy registrar Darmafikri Abu Adam handled the case management today.
On Jan 4, theedgemarkets.com reported that Najib's lead counsel Tan Sri Muhammad Shafee Abdullah had raised the issues relating to the notes of proceedings during a case management on that day.
Shafee's firm on the same day sent a six-page letter to Court of Appeal President Tan Sri Rohana Yusuf seeking a postponement of the appeal hearing.
"This is due to the voluminous notes of proceedings and exhibits which the defence find to be in error and need corrections and verification," Shafee had said then.
On July 28, High Court Justice Mohd Nazlan Mohd Ghazali found Najib guilty of three counts of criminal breach of trust, three counts of money laundering, and an abuse of power charge.
Read also:
Najib seeks adjournment of Feb 15 start date of SRC appeal hearing