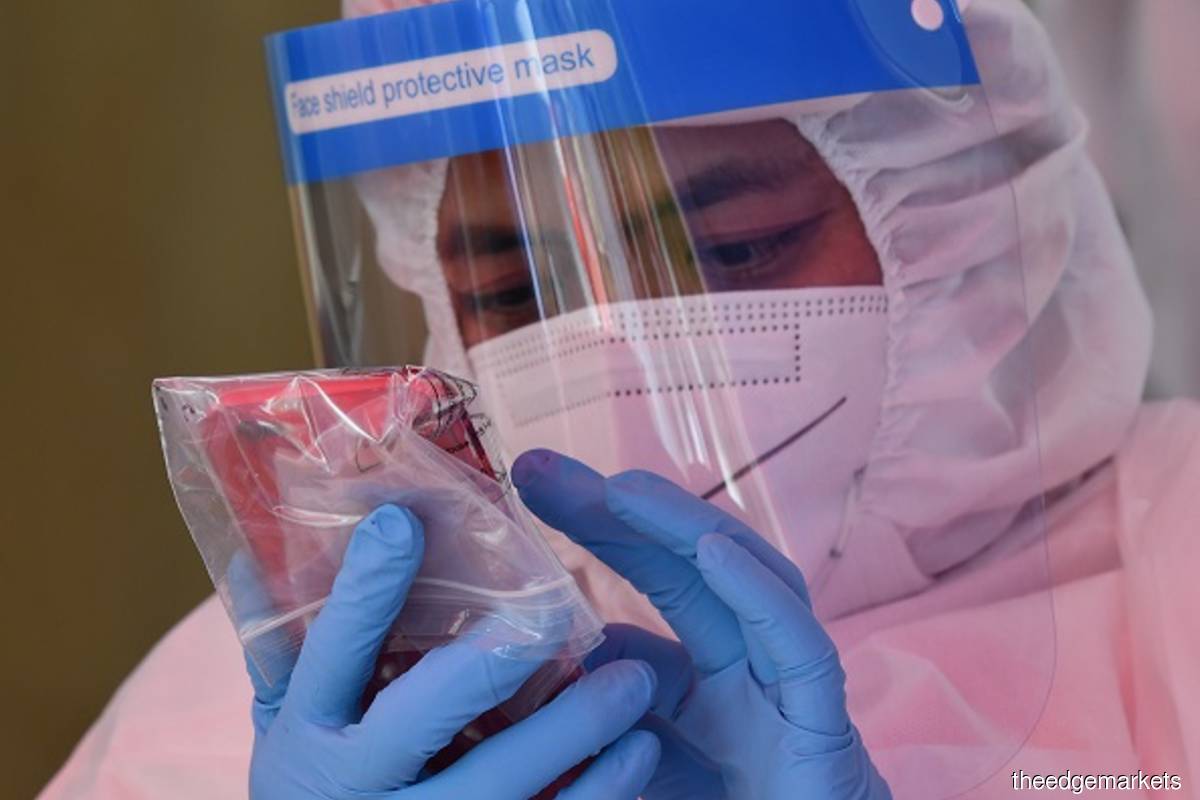 KUALA LUMPUR (Jan 24): Malaysia recorded 3,346 new Covid-19 cases today, bringing the total number of cases in the country to 183,801 cases.
This is a drop from the 4,427 cases registered yesterday, which was the highest number of daily infections registered since the pandemic hit Malaysian shores.
According to statistics provided by the Ministry of Health (MoH), 3,339 cases were locally transmitted, while seven cases were imported.
Of the locally transmitted cases, 2,602 involved Malaysians, while 737 involved foreign nationals. As for the imported cases, six cases were Malaysian nationals, while one case was a foreign national.
Meanwhile, recoveries rose to a fresh high of 4,427 cases, bringing the total number of cured patients to 141,446 or 77% of overall cases.
Consequently, active cases now stand at 41,667. Of this figure, 265 patients are currently in the intensive care units (ICUs), while 102 patients require respiratory assistance.
Meanwhile, 11 more fatalities were reported today, bringing total deaths to 678. Ten of those who passed on were Malaysians, while one was a foreign national. They were aged between 34 to 91 years od age, and their deaths were reported in Sabah, Terengganu, Sarawak, Melaka, Selangor, and Johor.
This translated into a mortality rate of 0.4% out of the total number of cases recorded thus far.
Selangor, Sabah, Johor, Kuala Lumpur and Sarawak saw the highest number of cases. Selangor posted 950 new cases today, followed by Sabah (\431), Kuala Lumpur (390), Johor (378) and Sarawak (255).
Read also:
MoH detects nine new Covid-19 clusters, declares two ended