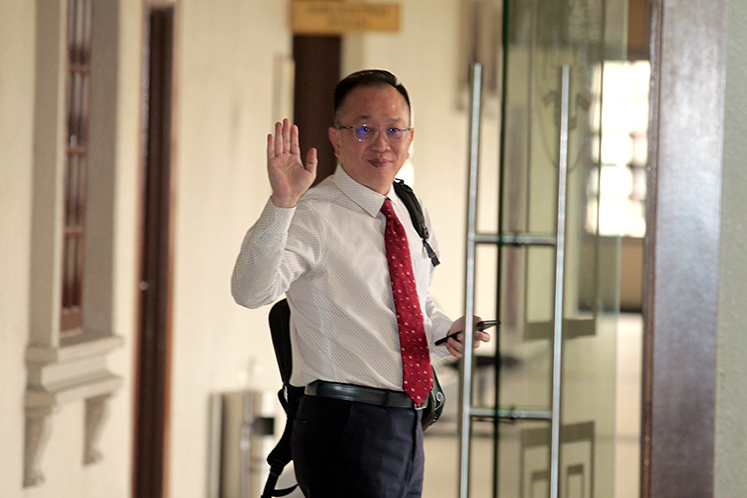 The prosecution's 47th witness, AmBank senior vice president Yeoh Eng Leong. Photo by Mohd Suhaimi Mohamed Yusuf/The Edge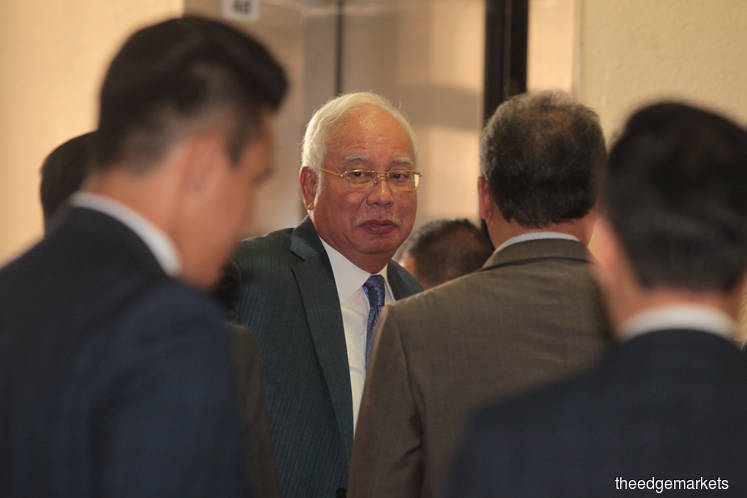 Former premier Datuk Seri Najib Razak at the Kuala Lumpur High Court here today. Photo by Mohd Suhaimi Mohamed Yusuf/The Edge
KUALA LUMPUR (July 15): Datuk Seri Najib Razak had racked up charges of RM3.9 million on his two platinum credit cards in several transactions from 2014 to 2015, including those made at an Italian jeweller and a luxury hotel in Thailand.
The prosecution's 47th witness at Najib's SRC International Sdn Bhd trial, AmBank senior vice president Yeoh Eng Leong, confirmed these transactions made with the former premier's Visa and Mastercard platinum credit cards that were linked to his AmBank account ending 880.
The banker, who oversees credit card authorisation and fraud management, affirmed transactions that were first brought up during the testimony of AmBank Raja Chulan branch manager R Uma Devi, allegedly involving funds siphoned from SRC.
In April, prosecution witness Uma Devi, who is the branch manager of AmBank Jalan Raja Chulan, confirmed that part of RM42 million originating from SRC International Sdn Bhd were transferred into Najib's AmBank account ending 880.
Of that amount, at least RM3.3 million were used to clear outstanding charges on Najib's Visa and Mastercard platinum credit cards.
The cards were used to pay for several transactions between 2014 and 2015, including:
August 2014 — €763,500 (RM3.3 million) across eight transactions in Swiss luxury jeweller De Grisogono in Italy.
December 2014 — US$130,625 (RM466,330) in Honolulu, Hawaii in the US.
January 2015 — RM127,017 in Shangri-La Bangkok.
According to previous reports dated Dec 24, 2014, Najib was in Honolulu, Hawaii, to play a round of golf with former US president Barack Obama.
There were also other transactions under Chanel, The House of Bijan and Hugo Boss, among others.
The two cards, with a combined limit of RM3 million, were cancelled in April 2015.
The last payments to the cards were made by Nik Faisal Ariff Kamil in March 2015.
The ex-premier faces multiple counts of criminal breach of trust, money laundering and abuse of power, involving a total of RM42 million in funds from SRC, a former unit of 1Malaysia Development Bhd (1MDB).
See also:
Funds from Jho Low-linked firms to Najib were for 'loan purposes', says witness​
SRC borrowed RM4b from KWAP — and must repay more than RM9.2b​