This article first appeared in The Edge Financial Daily, on February 12, 2020.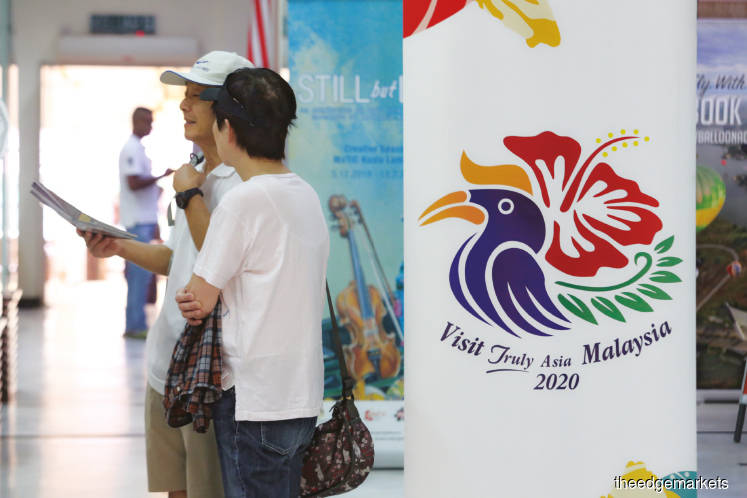 KUALA LUMPUR: Malaysia, maintaining its tourist arrival target at 30 million under the Visit Malaysia campaign this year despite the Wuhan virus outbreak, is shifting focus to domestic and Asean markets to make up for an expected shortfall in tourists from China.
Tourism Malaysia's domestic and events division senior director Datuk Dr Ammar Abdul Ghapar said currently, it is too early to assess the virus outbreak's impact on the local tourism industry. The country is also keeping its total receipts target at about RM100 billion.
"For now, we will still stick to the initial targets and see how long the virus [contagion] will last, so it would depend on reviews and responses [occasionally].
"Since we have taken all [necessary] measures, especially looking at [the] domestic and Asean [markets] ... So, it is still early to review the targets," he told a media conference yesterday.
According to Tourism Malaysia figures, the country recorded 2.41 million tourist arrivals from China in the first nine months of 2019 (9M19) — about 12% of the total 20.11 million arrivals on our shores in that period.
These tourists from China contributed RM12.8 billion or 19.3% of the total spending by tourists in Malaysia during 9M19, making them one of the biggest spenders among visitors to the country.
Meanwhile, some 13.67 million visitors to Malaysia during 9M19 were from Singapore, Indonesia, Thailand, Brunei, Vietnam and the Philippines. Of which, tourists from Singapore, Indonesia and Thailand altogether spent RM27.9 billion or 42.18% of the 9M19 tally.
Following the outbreak, China suspended overseas tour groups as well as flight and hotel packages for its citizens on Jan 26 to curb the virus. Other countries also banned travellers from China to contain the outbreak.
While Malaysia remains open to tourists from China, it has barred those originating from cities currently under a lockdown by Beijing.
On Monday, the Malaysian Association of Hotels reported that it had recorded more than RM40 million in revenue losses as on Sunday, due to 95,972 room cancellations.
At the media conference, organised by the Malaysian Association of Tour and Travel Agents (Matta), Matta announced its first-ever Matta Fair Cuti-Cuti Malaysia to help the local tourism industry to recover.
"In view of the current consumer sentiments, it is now the best time to hold a new Matta Fair exclusively for domestic tourism, facilitating Malaysian holidaymakers to enjoy the many attractions and safe havens locally, and for service providers to switch focus from the inbound market to domestic," said Matta president Datuk Tan Kok Liang.
The fair, on April 4 and 5 at the Kuala Lumpur Convention Centre, is supported by Tourism Malaysia, airlines, hotels and major attractions, many of which are expected to provide prospective tourists with "irresistible offers", Tan said.
Read also: Malaysia Airlines sees up to 30% sales cancellations for China-Malaysia flights