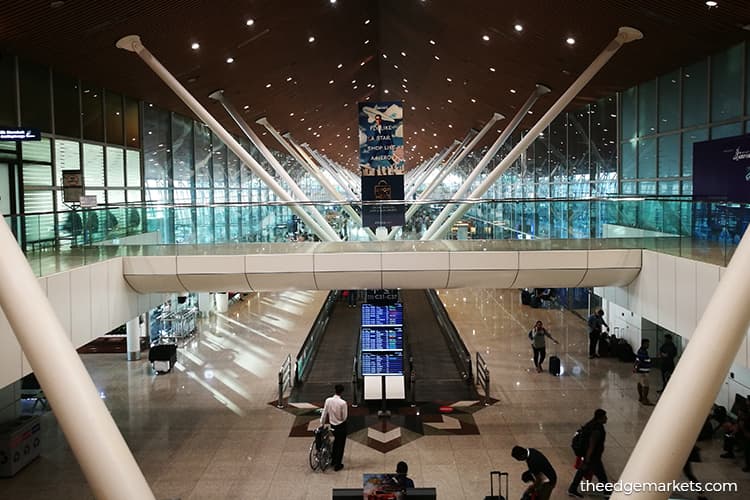 KUALA LUMPUR: National carrier Malaysia Airlines Bhd saw sales cancellations of between 20% and 30% for flights it had scheduled up to Feb 29 between China and Malaysia, following the Wuhan virus outbreak in China at end-December.
This came after China suspended overseas tour groups as well as flight and hotel packages for its citizens on Jan 26 to curb the virus.
"We don't allow any cancellations or refunds beyond that date (Feb 29). When the time comes and they still cannot travel, we will take it from there," Malaysia Airlines head of sales department Roslan Ismail told The Edge Financial Daily on the sidelines of a press conference organised by the Malaysian Association of Tour and Travel Agents (Matta) yesterday.
"Passengers holding Malaysia Airlines' confirmed tickets issued for travel from Jan 28 to Feb 29, 2020 to/from mainland China (Beijing, Shanghai, Guangzhou and Xiamen) will be permitted cancellations with a full refund or a one-time flight change with a waiver of change or cancellation fees [that applies to partially used and wholly unused tickets]," according to a note on Malaysia Airlines' website.
"A revised or an alternative travel date must be on or before May 31, 2020, subject to flight availability," the note further read.
In view of the virus' impact, Roslan said the outlook for the airline in the coming quarters "is challenging".
"We are trying to get other markets to cover up losses from China, including India and Asean," he said, adding that the airline has lined up initiatives to draw more tourists, pending the stimulus packages that Putrajaya plans to introduce to support the domestic economy.
Meanwhile, Roslan said Malaysia Airlines will continue its effort to attract more visitors from China as Malaysia remains open to them.
Many airlines worldwide have temporarily suspended or reduced flights to and from China following the virus outbreak.
Those having cancelled all flights to and from the country include American Airlines, British Airways and Singapore Airlines' low-cost carrier, Scoot.
Philippine Airlines and Singapore Airlines are among those choosing to cut flights to China.
Read also: M'sia shifts focus to local, Asean tourists to offset China shortfal