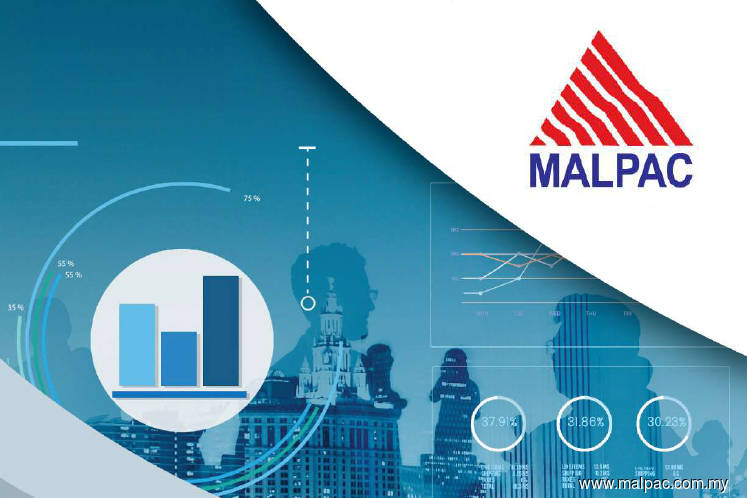 KUALA LUMPUR (Feb 17): Plantation company Malpac Holdings Bhd announced today that it has been declared an affected listed issuer, as the company has been recording zero revenue since its financial year ended Dec 31, 2012 (FY2012).
It said Bursa Securities also noted that the company has triggered paragraph 8.03A of the Main Market listing requirements, after recording the disposal of its investments, property plant and equipment and the prepaid land lease payment in its annual report for the financial year ended June 30, 2017 (FY2017), where it recognised a gain on disposal of RM25.65 million.
"Accordingly, the company is now classified as an affected listed issuer. This announcement is therefore made in furtherance of that requirement by Bursa Securities, but without prejudice to the company's pending legal proceedings, which are now before the Federal Court," it added.
In its filing, Malpac said the essence of the pending proceedings is to seek guidance from the courts on the applicability of Section 132C of the Companies Act 1965 and the listing requirements, and their implications on the implementation of the Federal Court Order of 2013, in light of the company's failure to obtain fresh shareholders' approval to complete its 2002 composite agreements.
Malpac said a favourable outcome of these pending legal proceedings could have a positive impact on reversing the applicability of the relevant listing requirements.
Malpac's civil litigation, relating to its Teluk Intan plantation assets which account for more than 25% of its net assets, goes back as far as 2002. Due to the legal proceedings, it was not able to record recognition of income from the oil palm plantation and palm oil mill since July 2011.
In April 2002, Malpac via its wholly-owned unit Malpac Capital Sdn Bhd, signed a sale and purchase agreement with Yong Toi Mee and Cheang Kim Leong to dispose of Radiant Response Sdn Bhd, together with two parcels of land, and to repay Radiant Response's shareholder's loan of RM30.6 million — which was part of a composite transaction and encompasses the palm oil mill situated on part of the plantation and owned by a third party lessee — for a total consideration of RM53 million.
However, in 2014, Malpac failed to secure the required shareholders' approval at an extraordinary general meeting. Malpac said notwithstanding that the shareholders had rejected the sale, the High Court had allowed the purchasers' application for supplementary orders for completion of the sale.
Later in 2016, Yong and Cheang filed a civil suit against Malpac, its board of directors, its chief executive officer and Malpac Capital. The duo accused Malpac of alleged abuse of process and alleged conspiracy, to injure the purchasers by lawful and unlawful means.
Shares of Malpac were not traded today. The stock, which once fetched as high as RM12.55 in its early days, was last done on Feb 7 at 73 sen apiece, bringing a market capitalisation of RM54.75 million.
Read more:
Malpac fails to get Federal Court leave to challenge decision on plantation assets