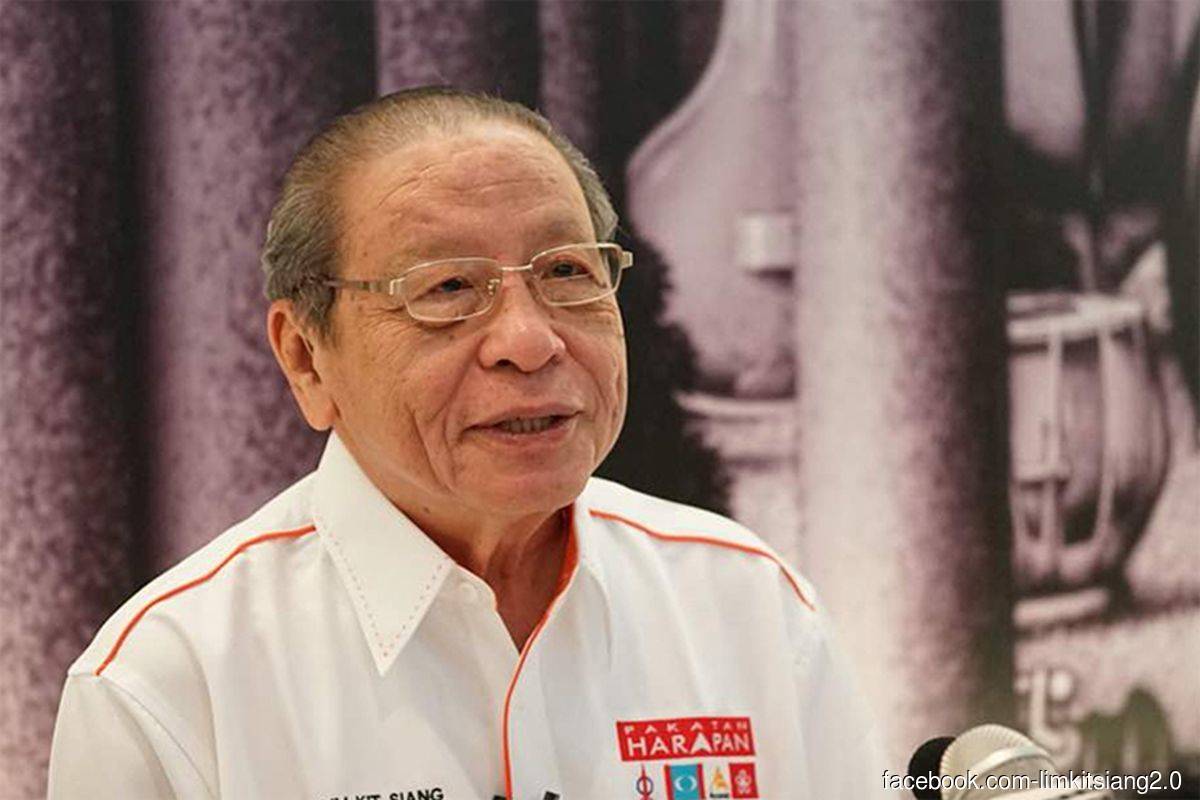 KUALA LUMPUR (June 9): DAP veteran Lim Kit Siang has questioned that if the RM29,125 monthly salary of the chief secretary to the government — the Number One civil servant in the country — is deemed "too low", what about the salaries of the other civil servants in the country.
This was in the wake of the testimony of then chief secretary of Malaysia Tan Sri Mohd Sidek Hassan that his monthly salary of RM29,125 was not adequate compensation for his duties and that former prime minister Datuk Seri Najib Razak gave him a place on 1Malaysia Development Bhd's (1MDB) board of advisers with an additional RM30,000 salary out of the "goodness of his heart".
In a statement on Wednesday (June 8), the MP for Iskandar Puteri said Malaysia had clearly lost its way in nation-building in the last half a century.
Lim said Malaysia had become "a broken country" — "once a potential Tiger but now possibly one of the greatest kleptocracies in the world!"
"We have lost out to Taiwan, South Korea, Singapore and Hong Kong in economic development in the past half a century.
"Would we lose out to more countries in the next half a century — even to Indonesia and the Philippines?" he said.
The octogenarian proposed the formation of a Royal Commission of Inquiry to think long term for Malaysia to become a world-class great nation by Malaysia's centennial, whether 2057 or 2063.
"We must think long term not only in years but in decades," he said.
Read also: 
Sidek: Najib put me on board of advisers because of inadequate salary as chief secretary of the country
Sidek Hassan received RM30,000 per month sitting on 1MDB's advisory board