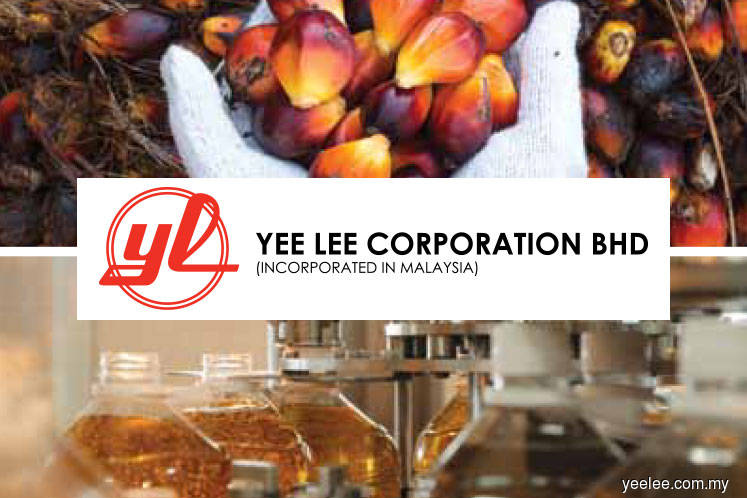 KUALA LUMPUR (June 20): The joint offerors — comprising private equity fund Dymon Asia Private Equity (S.E. Asia) Fund II Ptd Ltd, Yee Lee's founder Datuk Lim A Heng @ Lim Kok Cheong and his family, and Langit Makmur Sdn Bhd — for Yee Lee Corp Bhd's takeover have acquired 155,500 Yee Lee shares at RM2.33 apiece.
In a filing with Bursa Malaysia today, Yee Lee said the shares were acquired on June 19.
On June 4, Yee Lee had said the joint offerors had extended the deadline for shareholders to accept the offer to June 21 from its original date of June 7. This was subsequently extended again to July 3.
As at June 3, the joint offerors had accumulated 134.03 million shares, equivalent to 69.95% of the group's outstanding shares of 191.6 million shares.
Yee Lee also disclosed that there are 12.69 million shares or 6.62% of outstanding shares that have accepted the offer but are still subject to verification as at June 3.
The joint offerors had on April 26 this year announced their intention to purchase the remaining 79.69 million shares or 41.59% they do not control in the group for a cash offer of RM2.33 apiece, valuing the company at RM446.4 million.
This represents a premium of 39 sen or 20.1% from the counter's closing price of RM1.94 on April 25.
However, independent adviser Affin Hwang Investment Bank had deemed the offer as 'not fair' but 'reasonable'.
In a circular to the company's shareholders, the investment bank said the deal was not fair as it represented a discount of 31.87% to 40.71% to the estimated fair value of Yee Lee shares of between RM3.42 and RM3.93.
Nonetheless, the bank said the offer was reasonable, given that Yee Lee shares have been thinly traded over the past 12 months up to March 2019, with an average monthly trading volume of 0.89% of total shares.
At the midday break, Yee Lee shares were flat at RM2.33 with 209,900 shares traded.