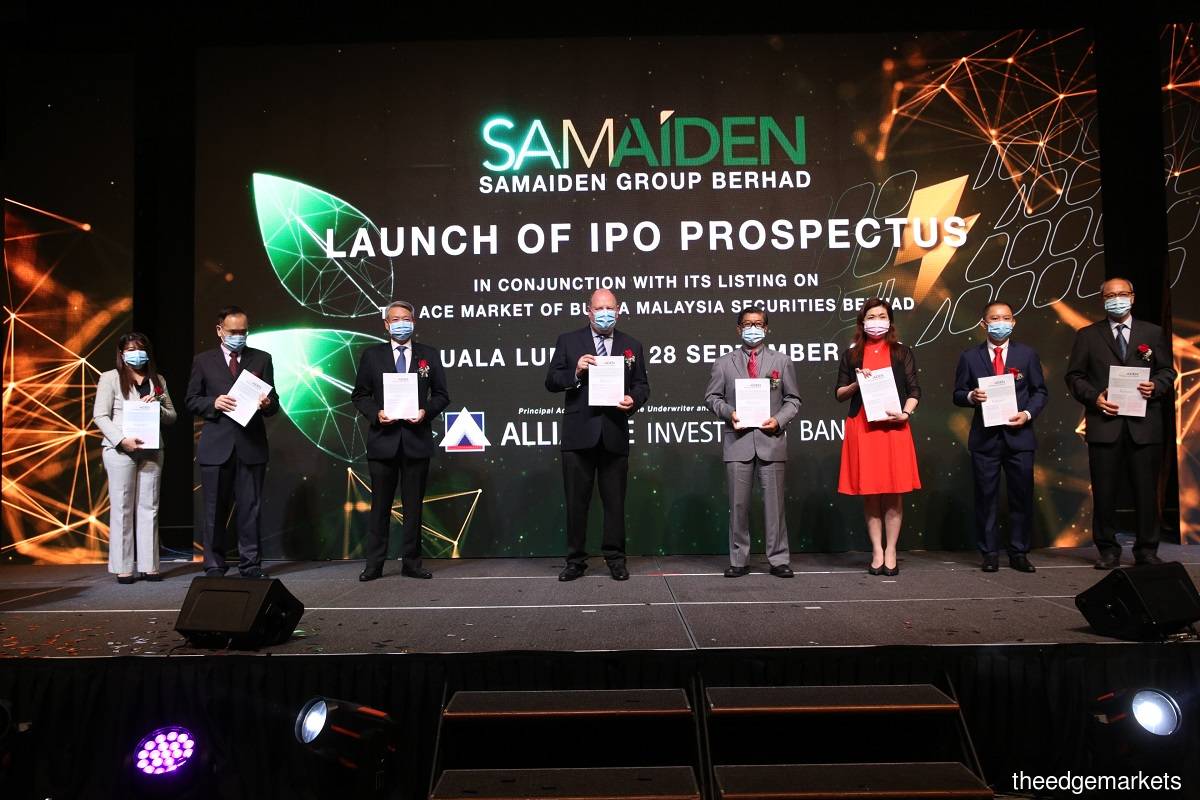 KUALA LUMPUR (Oct 7): JF Apex Securities Bhd has set a fair value (FV) of 73 sen for ACE Market-bound Samaiden Group Bhd — a 52% upside to the group's listing price of 48 sen — based on its healthy order book and the favourable industry outlook.
JF Apex analyst How Chi Hoong highlighted Samaiden's order book of RM31.35 million, with the group also actively bidding for jobs for the Large Scale Solar Photovoltaic (LSSPV) Plant 3 and [email protected] projects to ensure a sustainable pipeline of jobs.
The analyst said the group is likely to benefit from the RM4 billion [email protected] project, given its solid track records for LSSPV 1 and 2.
Meanwhile, demand for solar PV systems is expected to grow amid a downtrend in the cost of the global PV value chain as the technology goes through a maturing cycle, said How.
He also noted the group's expansion plans in Vietnam within 24 months of listing. The group has also secured its first purchase order for the design and supply of solar PV modules and balance of the system for a commercial building in the Bac Lieu province.
"We favour the move of venturing into Vietnam in terms of diversification and the huge investment opportunities whereby it is supported by the Revised National Power Development Master Plan VII," said How.
Domestically, Samaiden plans to generate recurring income by investing in a biogas power generation plant and a solar PV power plant in Kelantan and Kedah respectively.
The analyst expects the biogas power plant to start contributing to the group's bottom line in the financial year ending June 30, 2023 (FY23).
Besides that, the group is also planning to offer retro-commissioning of building and energy saving systems aimed at improving the efficiency of an existing building's equipment and systems.
The group will then be the owner of the equipment and the building owner will pay Samaiden for the energy cost savings over a period of time.
"We are sanguine about this strategy mainly as the segment is able to generate sustainable and generous recurring income in the future to offset any possible downturn in the core business," said How.
Samaiden is slated to be listed on Oct 15, and aims to raise RM29.35 million from its initial public offering (IPO).
Read also:
ACE Market-bound Samaiden to raise RM29m