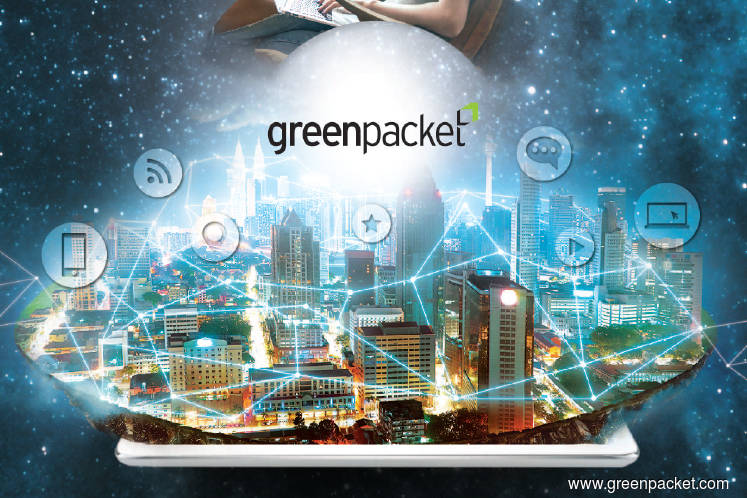 KUALA LUMPUR (May 19): Green Packet Bhd, whose shares hit limit down today, has inked a settlement agreement with MYTV Broadcasting Sdn Bhd in relation to a 2018 contract to supply up to 3.6 million set-top boxes (STB) to MYTV for RM272 million.
Under the agreement, Green Packet said it will supply STBs to MYTV for RM24.39 million, its stock exchange filing today read.
This comes after the two parties withdrew their arbitration on April 1 this year, in relation to disputes under the agreement dated Jan 23, 2018 for Green Packet to supply the STBs to MyTV.
"Following the withdrawal of the aforesaid arbitration on April 1, 2020, and in the interest of commercial settlement and goodwill, the parties had entered into a settlement agreement on May 6, 2020 to settle their disputes under or pursuant to the STB agreement," Green Packet said.
The settlement deal does not amount to any admission of liability by either party, it added.
Green Packet sought the arbitration against MYTV in February last year, claiming MYTV did not pay for 200,000 STBs and that the latter had failed to fulfil its obligations under the 2018 contract.
It is unclear, however, whether the settlement deal is for the 200,000 STB units that have been delivered to MYTV by Green Packet, or for new ones, as the announcement today did not specify the number of STBs to be delivered under the deal.
Meanwhile, Green Packet said the settlement agreement will not impact its financials for the year ending Dec 31, 2020 (FY20).
MYTV, controlled by tycoon Tan Sri Syed Mokhtar Albukhary, was awarded a concession by the government to operate the infrastructure and network facilities for digital terrestrial TV services.
Green Packet was banking on the RM272 million contract to turn around the company in FY18 — but as the contract hit a snag, Green Packet remained in the red in FY18 and FY19, with net loss of RM66.45 million and RM43.69 million, respectively.
Shares of Green Packet, which tumbled as much as 30% to RM1.01 today, eventually settled at RM1.02 — still down 42 sen or 29.17%. The latest share price gives the company a market capitalisation of RM954.68 million. 
Read also:
Green Packet hits limit down amid heavy profit-taking pressure