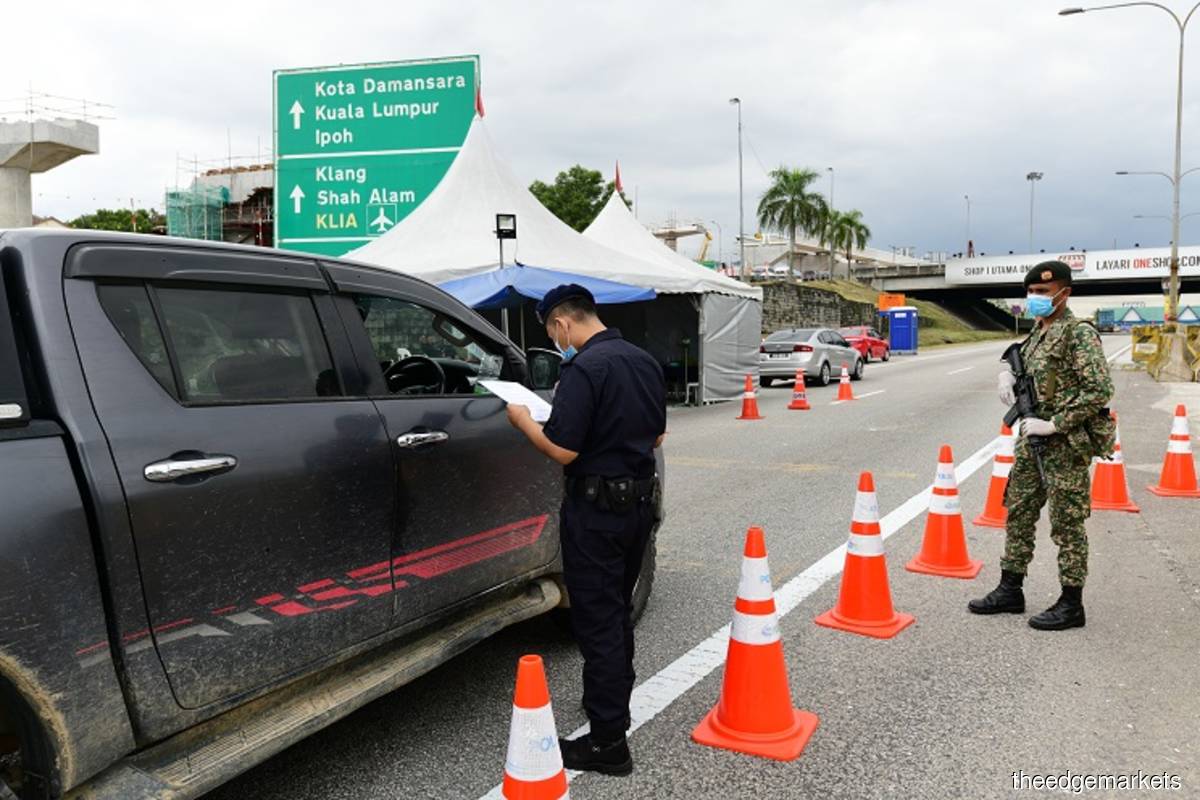 KUALA LUMPUR (Jan 24): The government will launch a full-scale lockdown after Feb 4 if the number of Covid-19 cases is not brought under control, according to the European Chamber of Commerce and Industry (Eurocham).
In a circular to its members sighted by theedgemarkets.com, the chamber of commerce said that in a meeting with the Ministry of International Trade and Industry (MITI) yesterday, its chief executive officer (CEO) Sven Schneider was informed that if infection rates did not decrease, the government will launch a strict lockdown after Feb 4, when the current movement control order (MCO) is set to expire.
"This is the current situation we are facing and MITI is appealing to all companies, foreign and local, to join the effort of reducing infections, breaking the chain, to keep the economy open for business," it said.
MITI Secretary-General Datuk Lokman Hakim Ali had informed Eurocham that the Ministry of Health (MoH) has made a clear stand on the matter of a complete shutdown of the economy.
It was noted that with 99 Covid-19 clusters related to the manufacturing sector out the 300 present in the whole country, the MoH believes that the manufacturing sector is the main source of infections.
As such, one of the preliminary outcomes from its meeting with MITI is that companies are to assign at least one human resources (HR) person to manage and coordinate workers staying in dormitories, in order to minimise community movement, social activities and thus be in compliance with MCO standard operating procedures (SoPs).
This because often workers in dormitories were found to not practice SOP compliance and engage unnecessarily in extensive social activities in or outside the dormitories.
Meanwhile, companies are also requested to take responsibility where foreign worker management or housing has been outsourced to employment agencies.
"There have been cases, where poor housing conditions or transportation compliance by the agent has led to rising infections. Companies sometimes are not aware, but the government encourages to strengthen communication and coordination with employment agencies and outsourcing partners for the benefit of all," Eurocham noted.
At the same time, companies are also requested to establish basic quarantine spaces at their dormitories to isolate Covid-19 infections, with workers staying at home with family to also be offered the choice to quarantine at company quarantine facilities.
Companies also have to ensure that social distancing is executed and that there is a 50% capacity reduction in each worker transportation vehicle. This will be reflected in official SoPs, as it has been discovered that there are inconsistencies in the current SoPs.
Furthermore, companies will also have to check with their respective supply chain partners for compliance. The meeting also discussed testing capacity and contact tracing, with Eurocham noting that there may be updates on this issue in the next few days.
"We understand that this must seem as another major challenge and potentially costly changes may have to be made. Nonetheless, Eurocham encourages its members to do whatever you can to reduce infections, break the chain and keep the economy open," it said.
Yesterday, 4,275 new Covid-19 cases were reported, the highest ever daily increase. This brought total cases to 180,455 cases.
Read also:
Eurocham denies govt warned of possible lockdown
Think-tank: Total lockdown would bring Malaysia to brink of economic collapse