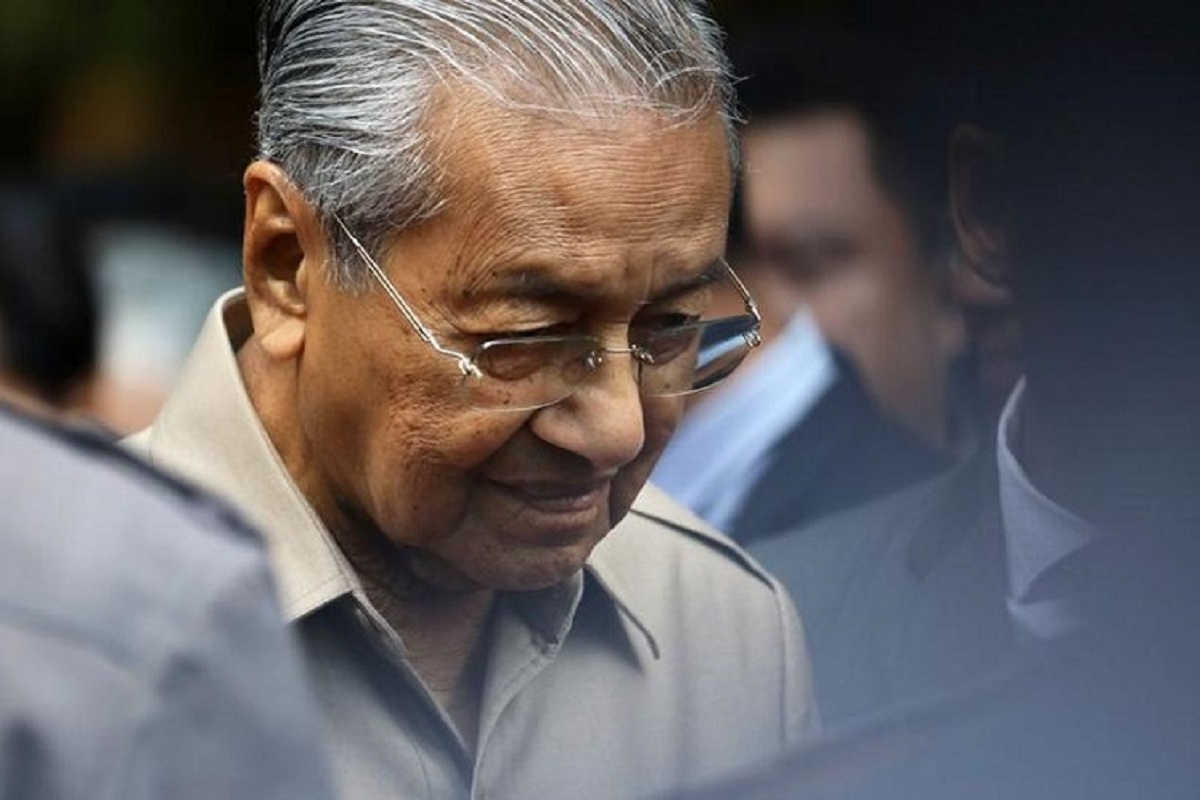 KUALA LUMPUR (Oct 24): Former prime minister Tun Dr Mahathir Mohamad claimed today that Malaysia's stock market will collapse completely if a state of emergency is declared in the country as the nation contends with the impact of the Covid-19 pandemic.
"Already, the mere rumour of an emergency has resulted in the stock market taking a deep dive," Dr Mahathir wrote in his blog Chedet today.
Dr Mahathir claimed that if an emergency is declared, "investors (will) have no faith in the prime minister being able to manage the economy".
Dr Mahathir said this today after Prime Minister Tan Sri Muhyiddin Yassin forwarded special Cabinet meeting proposals to the Yang di-Pertuan Agong Al-Sultan Abdullah Ri'ayatuddin Al-Mustafa Billah Shah during a royal audience at Istana Abdul Aziz in Kuantan, Pahang, yesterday.
Istana Negara said in a statement today Muhyiddin had requested the royal audience following the special Cabinet meeting chaired by the prime minister in Putrajaya yesterday morning.
Istana Negara said the royal audience lasted for about one and a half hours, during which the King had received the special Cabinet meeting proposals for his consideration.
Today, Dr Mahathir claimed that Covid-19 has been used to justify Parliament being delayed, shortened and void of any debates.
He claimed that Covid-19 is now used to justify declaring a state of emergency although the power and authority in the government have been adequate to deal with the pandemic.
"We don't find the kind of objection by the people as seen in the US and Europe. Our people have very largely obeyed the restrictions such as the MCO (movement control order)," he said.
Dr Mahathir claimed that an emergency declaration can do "nothing" more than what the country can do now to stop the pandemic.
He, however, said an emergency will give extra power to the prime minister.
"Countries with more severe Covid-19 problems have not declared emergency for the whole country but only for the affected areas. That was specific for dealing with the local problem. 
"But none have suspended laws and Parliament as it would if emergency is declared in Malaysia.
"There are no riots or violence in Malaysia, no breakdown of laws and order to justify an emergency. But there is a need for some changes to be made to the government which seized power through undemocratic means," he said.
At the time of writing today, the Prime Minister's Office had not issued a statement in response to Dr Mahathir's claims.
Yesterday, the KLCI closed down 4.16 points or 0.28% at 1,494.64 after paring losses following a final-hour drop of more than seven points as markets took a cue from the economic impact of the resurgence in the number of Covid-19 cases globally and as investors speculated on reasons behind Muhyiddin's scheduled 5pm meeting with the King at Istana Abdul Aziz.
Across Bursa Malaysia, 6.93 billion securities were traded for RM4.1 billion. The KLCI pared losses at 5pm after falling 7.78 points to 1,491.02 at 4:37pm.
Read also:
King, Conference of Rulers to discuss proposals forwarded by PM Muhyiddin — palace